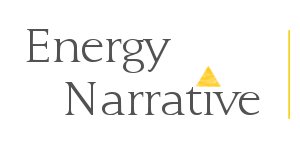 January 25, 2016 edition— Oil investment cancelled, 60 MEM offers, and GMéxico will invest in energy
Blind Spots
Villagers are literally swimming in diesel. The inhabitants of La Soledad in Tlaxcala filled up a hollow with diesel from a Pemex pipeline and swam into the oil pond, filled up buckets and hauled them out to sell the fuel (Spanish). The local civil protection's coordinator explained that this stealing has become a way of life in the area.
Pemex's urea plant rehabilitation is delayed. The rehabilitation and operation of the urea production plant acquired by Pemex in 2013 fell behind schedule (Spanish). The first train of production, called "Urea 2" should have been ready by last November,  15 months after the signing of the purchase agreement.
Pemex cutbacks will affect most oil fields. The MXN80bn budget cuts at Pemex Exploration and Production (PEP) will affect the pace of investment in most of its onshore and offshore oil fields, including the country's leading fields, Ku-Maloob-Zaap and Cantarell (Spanish). The spending reduction will also affect the infrastructure maintenance and security program.
US$400bn in cancelled oil investments. Due to the fall in oil prices, several companies  cancelled exploration and production projects that sum US$400bn, according to the secretary general of the International Energy Forum (IEF) (Spanish). In his opinion, Mexico has to realize that the oil industry is only one more of the economy. 
The Road to Reform
General rules set for natural gas transport and storage. The CRE published the general rules for open access to pipelines and provision of storage of natural gas (Spanish). The rules apply mainly to previously processed gas formed mainly by methane. The contractors and holders of permits for pipeline transportation and storage of hydrocarbon fuels are excluded from this resolution.
The MEM's first long-term auction expects around 60 offers. The auction for  the Wholesale Electricity Market's (MEM) first long-term auction has drawn 200 potential applicants (Spanish).long-term participation in the Wholesale Electricity Market (MEM) has drawn 200 potential applicants (Spanish). The managing director of the National Center of Energy Control (Cenace) expects to receive offers from at least 60 providers of electrical energy, capacity, and clean energy certificates.
Political Economy
Mexico placed a 10 year US$2.25bn bond. According to IFR, Mexico launched a US$2.25bn bond priced at US Treasuries plus 210bp (English) (Spanish). The banks behind the operation were Citigroup, JP Morgan, and Morgan Stanley. Expected ratings are A3/BBB+ by Moody's, S&P, and Fitch.
US$116bn is needed to update national electricity sector. The Secretary of Energy warned that in the coming years Mexico needs US$116bn in investment to modernize the national electricity sector. The aim is to expand the transmission network by nearly 25,000km and to install and additional 60 GW in power output capacity by 2030 (Spanish).
Mexico signed 13 collaboration agreements with Saudi Arabia. The documents include agreements to improve cooperation in renewable energies and a memorandum of understanding between Pemex and the Abu Dhabi National Oil Company (Spanish) (English). The agreements will also promote upstream activities in Mexico and midstream projects that total more than US$4bn in investments (Spanish).
IMF lowered Mexico's GDP growth estimate to 2.6%. The forecast for the Mexican economy was revised downward to 2.6% from 2.8% for 2016 and to 2.9% from 3.1% for 2017 (Spanish). A similar reduction in forecast, of 0.2%, was also announced for economic growth in the US and in the world as a whole.
Market Trends
Mexican oil basket keeps sinking. After a slight recovery to US$21.7  per barrel, the price of the Mexican oil basket dropped to US$20.02 per barrel, the lowest price since April 2003 (Spanish) (Spanish). Mexico's oil industry is being hit by the slump in global oil, and the Energy Ministry deputy secretary said the situation can get worse (English).
Iran adds turmoil to global oil markets. The Middle Eastern markets and the oil price reacted badly to the lifting of the economic sanctions against Iran (Spanish). Teheran announced its intention to increase its production by 500,000 barrels per day (Spanish) (English). Brent crude fell below US$28 per barrel for the first time since 2003.
Oil prices endanger Pemex's debt. Due to the fall in oil prices, long-term bond yields reached a maximum of 8.101% and the most traded bond placed at 5.768% (Spanish). Furthermore, Pemex has fewer than 15 billion barrels in reserves in fields with production costs below US$20 per barrel (Spanish).
JP Morgan lowered its oil price forecast. The international banker lowered its forecast for the WTI reference price to US$31.5, down from the former outlook of $48.8 (Spanish). The sharp fall in oil prices during the first weeks of 2016 prompted JP Morgan to adjust its forecasts, taking the most bearish position on oil prices among major banks (English).
Editorial Interlude
Will Iran's opening affect Mexico's fourth tender? With international sanctions lifted, Iran is moving forward with plans to offer 70 oil and gas projects for international investment over the next two years. Will Iran's sudden re-entry to the global stage draw attention and investment dollars away from Mexico?
Energy Narrative's recent client report examines the distinct physical, economic, contractual, and political profile of each set of offers.  In a normal market, they could be complementary components of a broader portfolio. In today's world, however, investor's appetite for high-risk and long-lead time projects is distinctly muted.  Global market conditions and the timing may, in the end, play the greatest role in each country's relative success. 
Strategy & Operations
CFE activated Agua Prieta II to stay competitive. In a bid to offer the lowest prices, the combined-cycle Agua Prieta II Plant was put into operation producing power at 0.77 pesos kWh (Spanish). The plant is 20% more efficient than large hydroelectric plants and 59% more competitive than wind and solar farms.
British oil companies aim to expand in Mexico's offshore fields. Premier Oil, partnered with Sierra Oil and Gas and Talos Energy, is looking to develop new technologies to use in Mexican fields. BP is a stockholder of the Pan American Energy company and is interested in participating in the upcoming deep water tender and farm outs with Pemex (Spanish).
Pemex and Cuba are exploring a natural gas export agreement. Both countries are studying a plan for supplying Cuba with compressed natural gas from Mexico (English). The gas would be used for modernizing Cuban industry as a result of the opening of relations with the US. Pemex would offer to supply gas even though Mexico must import natural gas from the US to meet its domestic demand (Spanish).
GMexico will invest US$1bn in energy. The energy division of GMexico announced it will make US$1bn in investments over the next three years, in own projects and in partnerships, to bring its installed generation capacity to more than 1,300 MW (Spanish). The group has two combined-cycle plants in Sonora and a wind farm in Oaxaca.
Lateral Thinking
A little birdie told the police… Authorities revealed this month that last November, in a raid on a ranch in Sinaloa, police seized peacocks, black swans, and cockatoos. The ranch was raided as part of a police investigation for its suspected link to drug lord "El Chapo" Guzman, who was then on the run. Guzman is well known for his interest in exotic animals, but property records did not show him to be the owner of the ranch (English).
Quote of the Week
"La muerte, es democrática, ya que a fin de cuentas, güera, morena, rica o pobre, toda la gente acaba siendo calavera."
"Death is democratic, at the end of the day everyone, blonde, brunette, rich or poor, ends up as a skull."
José Guadalupe Posada, Mexican political printmaker and engraver
We hope you have a productive week. Please send any news, comments, or exotic bird pictures to MexicoWeekly@energynarrative.com.
Please share this with your friends and colleagues. They can sign up for free here.