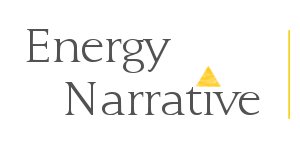 January 18, 2016 edition—a dark week for Mexican oil, the ICA Fluor refinery project goes ahead, and solar cooling
Blind Spots
In five years, illegal taps increased 685%. Pemex registered more than 5,574 illegal taps, losing more than 27,000 barrels to the black market. According to the PGR, Pemex is losing MXN40bn per year because of taps and related problems such as contamination from spills in nearby areas (Spanish).
Oil and gas exploration contracts will affect 83 communal lands. The first 25 contracts resulting from Mexico's upstream tenders affect 83 communal agrarian lands in five states (Spanish). The Sedatu (agricultural development ministry) explained that 151,000 documents will be required for the holders of communal lands to shift the properties from social to private holdings.
Pemex slashed spending on contractors in 2015. The value of Pemex's contracts for oil production fell sharply in 2015, dropping by 85% compared to 2014. The total number of contracts from January to August was 226 with a total value of MXN32.5bn, whereas in 2014 there were 523 contracts with a value of MXN222.6bn (Spanish).
Follow up: Pemex to cut 13,000 jobs. The cutbacks in the state owned company's budget will include 13,000 layoffs (Spanish). Most of those workers have reached retirement age or they asked last year to be retired, according to senior Pemex executives. Between 2015 and 2016, 26,000 workers have been let go.
The Road to Reform
CFE is promoting $26bn in infrastructure investments. The company is gearing up for the launch of Mexico's electricity market. Investments include 85 infrastructure projects in 30 states; 15 of those projects, valued at an estimated US$11bn, are in the process of being tendered (Spanish).
The new electricity market began system tests. The Cenade started trials of supply and purchase of energy for the new national electricity market (Spanish). On January 8, the installation of systems of registration, placement of offers, market measurement, liquidation, billing, and administration of guarantees for potential generators were concluded. All market participants must be registered.
Political Economy
The World Bank lowered its expectations for Mexico's economic growth. Due to the peso's devaluation and projected performance of the economy, the forecast for the Mexican economy has been revised downward. Expected growth in 2016 has fallen to 2.8% from a projection of 3.2% three months ago, and the outlook for 2017 is reduced to 3% from a former forecast of 3.5% (Spanish) (English).
The peso-dollar exchange rate rose above 18. The Mexican Banking Association considers that if the dollar stays at this level, the economy will suffer (Spanish). At the same time, certain sectors, such as Mexican manufacturing, will be more competitive.
Market Trends
It was a terrible week for Mexican oil. The Sener does not discard the possibility that the Mexican mix might drop to 15 dollars per barrel (Spanish). The price fell below 23 dollars this month. According to the Pemex CEO, the long term production cost is 23 dollars (Spanish), although the average cost of current production is just 10 dollars (Spanish).
Electricity subsidies are in danger of extinction. The SHCP rejected an increase to subsidies for electricity rates because it would worsen the CFE's financial situation (Spanish). Moreover, according to businessmen and experts, the launch of the Wholesale Electricity Market will mark the end of the 40% discount that currently applies to residential rates (Spanish).
Pemex E&P investment will be reduced 66.4% by 2029. By that year, PEP will be investing around MXN108bn, a decrease of MXN213bn from the 2016 investment budget (Spanish). According to the Sener, this reduction will be due to a decrease in planned spending for exploration based on the natural decline of oil fields.
Pemex will invest US$4bn in clean fuel infrastructure. The company will start phase II of the clean fuel project for Ultra Low Sulfur Diesel in refineries in Guanajuato, Hidalgo, Oaxaca, Tamaulipas, and Veracruz. According to Pemex, the project represents an investment of US$4bn, 58% of which will come from private investors (Spanish).
CFE reduced its fuel oil use by 47%. From 2012, the company reduced by 47% its use of fuel oil for generating electricity, as a strategy for substituting natural gas and renewable energy for expensive and polluting fuels (Spanish). The goal is to decrease by 90% the use of fuel oil by 2018.
Strategy & Operations
A nuclear plant was proposed for Baja California. A SMART type small nuclear reactor would require an investment of US$583.9m and could generate an annual profit of US$57.1m and an internal rate of return of 9.7% (Spanish). The Sener compared the project with a combined-cycle plant of 115MW, but its internal rate of return would be a negative 1.6%.
Pemex authorized the ICA Fluor refinery project. The subsidiary of the construction company will provide engineering, procurement, construction, and commissioning services for 25,000 bpd diesel hydrodesulphurization trains (English) (Spanish). The project includes the installation of new hydrogen, sulfur recovery, and sour water treatment plants and is part of Pemex's clean fuels program.
Pemex continues to inject nitrogen in Cantarell. The state owned company will inject the gas into Pemex's leading field to increase pressure and recover nearly 800 million barrels of crude oil during the next 11 years (Spanish). The goal is to slow down the precipitous decline at the country's largest field where production has dropped 87% since 2004.
Pemex got approval to drill new deep-water wells. The CNH authorized the state-owned company to drill two exploratory wells, Vasto-1001 and Nobilis-1 in the Perdido Fold Belt (Spanish). Both are expected to contain light crude, and they will be drilled at depths of 23,717 feet and 19,619 feet, respectively (English).
Lateral Thinking
Mexican researchers developed a solar energy system that can cool homes. UNAM researchers developed a solar energy system that can cool living areas and refrigerate food (English). The project includes a 60-square-meter solar array which can cool or heat an 80-square-meter room (English). They are looking to test it in the coastal areas.
Quote of the Week
"Cada suspiro es como un sorbo de vida del que uno se deshace."
"Every sigh is like a sip of life that one throws away."
–          Juan Rulfo, Mexican writer, author of Pedro Páramo
We hope you have a productive week. Please send any news, comments, or solar energy systems ideas to MexicoWeekly@energynarrative.com.
Please share this with your friends and colleagues. They can sign up for free here.