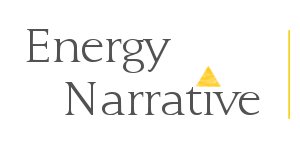 January 11, 2016 edition—MEM at month end, more cuts for PEP, and plans for three new nukes
Blind Spots
Hydro-electric generation fell by 20%. From January to November 2015, hydro-electric energy generation was 28,733 GWh, down from the 36,000 GWh produced in the same period in 2014. This is due to the decrease in rainfall and the low price of natural gas, which remained at the same level as last year (Spanish).
Mexican oil production aims to climb back to 2004 levels. It would take 11 years to reach the 2004 production level of 3.38 million barrels per day. Mexico aspires to increase its oil production by 45.3% over the next 15 years (Spanish). The investment needed to reach that amount is estimated at MXN3.3 trillion.
More cuts for PEP in 2016. On top of last year's cuts, there will be an additional 15% reduction in Pemex's Exploration and Production budget (Spanish). For 2016, the PEP budget is MXN215bn, MXN36.9bn less than last year. The projects affected by the cuts are Tsimin Xux, Delta del Grijalva, Burgos, and Ku Maloob Zaap.
The Mexican oil basket price fell to 24.75 dollars per barrel. Mexican oil fell 5.75%, settling at 2003 levels (Spanish). The strength of the dollar and news about OPEC, Russia, and US oil production affected the Mexican oil price more than the instability in relations between Iran and Saudi Arabia (Spanish).
The Road to Reform
The Wholesale Electricity Market (MEM) opens on January 28. The Sener announced the calendar for the Wholesale Electricity Market, setting January 28 as the opening of trading for the forward market and January 29 for the start-up of the real-time market (Spanish). The Cenace started receiving applications to participate in the MEM the first day of the year (Spanish).
The LPG market is now open for imports. Beginning January 1, companies can import, distribute, and sell LPG bypassing Pemex (Spanish). Permits for performing this activity have been signed by the Secretary of Energy. The president of the LPG Distributors Association asserted that a drop in prices of between 20 and 30% is expected.
CFE divides into ten subsidiaries. Sener announced CFE will create subsidiaries for its different activities: Transmission, Distribution, Basic Supply and four subsidiaries for Generation in charge of operating CFE electrical plants (Spanish) (English). Each company will have a separate government agency overseeing its results and ensuring that resources are efficiently managed.
…and CFE creates a subsidiary to compete in the MEM. The company created the subsidiary to sell electrical energy to big consumers as a qualified supplier in the Wholesale Electricity Market (MEM) (Spanish). It starts operation with MXN30m to cover capital expenses. The subsidiary's administrative board will be set up in line with Sener's terms for legal separation. 
Editorial Interlude
Political Economy
U.S. linked gasoline prices move further south. The strip was widened from 20km south of the border to 45km. According to SHCP, prices will move to become aligned with those in the US and they will change every week (Spanish). The president of Amegas suggested that the change will force gas station owners to track and follow changes in oil prices.
Mexico's economy grew 2.5% last year. The fall in the international oil prices, decline in oil production, and budget cuts in public finances meant a loss of 0.4-0.5% in total GDP for the year, according to the Santander Group (Spanish). In 2016, the economy is expected to grow by 3%.
Electricity rates keep going down. In 2016, the high consumption domestic tariff will decrease 3.5% (Spanish). The electrical prices for the industrial and commercial sector increased 2%, compared with the previous month, being settled at 1.27 and 1.98 pesos Kwh (Spanish). Despite the rate increase, these prices are still lower than last year's tariffs.
Inai ordered Pemex to disclose its travel allowances. The National Institute of Transparency, Access to Information and Personal Data Protection (Inai) ordered Pemex to report how much the company has spent in fees, per diems, and travel fares for each one of its public servants from 2010 to 2015 (Spanish).
Market Trends
Retail LPG prices are up. Since January 1st, LP gas costs 14.53 pesos per kilo in Estado de Mexico, Hidalgo, and Mexico City, an increase of 39 centavos (Spanish). The highest prices will be 16.56 pesos per kilogram in Baja California Sur and Quintana Roo, and the lowest, 14.34 pesos in Tamaulipas.
Moody's foresees risks for Latin American oil companies. The credit rating institution warned about financial difficulties for Petrobras, Pemex, and PDVSA this year because of low oil prices, continued oversupply, and currency devaluations (Spanish) (English).
Oil reserves are expected to rise. The exploration projects to be developed will allow a significant increase in Mexico's 1P reserves, expected to grow annually, rising by between 21.9 and 38.4% in 2029 (Spanish). In 2015, 107 million new barrels of oil were registered; however, it is expected that in 2029 the new reserves will reach 2.376 billion barrels.
Natural gas production will also increase. With the energy reform approval, an increase of 55.6% in natural gas production is expected in coming years (Spanish). The trend toward an increase will generate a 20.3% reduction in imports of gas. In 2016, a production volume of 4.147 MMcfd is expected.
Strategy & Operations
Sedeco will house the Renewable Energy Office. In order to develop strategies and public policies to convert Mexico City's use of fossil fuels to renewable energy, the Secretary of Economic Development will form the Renewable Energy Office a month from now (Spanish). The aim of the office will be to manage Mexico City's energy transition.
The CRE authorized CFE to participate in the MEM. The Energy Regulatory Board awarded the company 159 permits for its electrical generation plants (Spanish). The CRE president said that these plants are already operating and the permits cover the equivalent of 42,960MW assigned to public service.
Three new nuclear energy plants are in the works. The federal government is planning to build three nuclear power plants in Veracruz between 2026 and 2029, and will use SMART-type small nuclear reactors to generate the electricity needed in Baja California Sur (Spanish). The aim is to add 3,859MW in nuclear energy capacity.
As are three new new refineries. The federal government plans to resume construction of the new refinery in Tula, Hidalgo, to update the processing technology and reconfigure the refineries (Spanish). Sener foresees cumulative investments of MXN412.8bn in the project, – depending on oil prices – during the next 15 years.
Lateral Thinking
Mexican astrophysicist corrects Hawking's theory. The International Association of Engineers (IAENG) gave a prize to Leticia Corral Bustamante for correcting Hawking's hypothesis about the origin of the universe (Spanish) (English). She presented a model to measure entropy at the Big Bang, based on Einstein's equations and Penrose cosmology, considering the universe as a cyclical phenomenon. Scientists may now be able to calculate if we are headed toward a Big Crunch. 
Quote of the Week
"La experiencia no se adquiere por la simple acumulación de años, sino por la reflexión de los sucesos."
"Experience is not acquired by the simple accumulation of years, but rather with reflection about events."
–          Melchor Ocampo, liberal politician, congressman at the 1856 Constitutional Convention
We hope you have a productive week. Please send any news, comments, or astrophysical theories to MexicoWeekly@energynarrative.com.
Please share this with your friends and colleagues. They can sign up for free here.