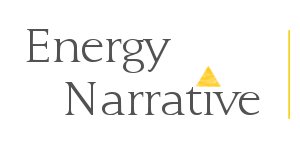 January 4, 2016 edition— Round 1.4 in sight, gasoline prices go down, and Mexican gas distributors are ready to import
Blind Spots
ICA's debt keeps piling up. Over 20 companies involved in the construction of Los Ramones II pipelines are demanding MXN47m from the company for their services (Spanish). The companies were hired by Italian businesses that were outsourced by ICA. In May 2014, the company won the Los Ramones Pipeline's tender.
Pemex will announce job layoffs. After record losses and lower oil production levels, the state-owned company is planning a staff reduction as a "restructurating plan" to align Pemex with industry standards (English) (Spanish). Moreover, Pemex is looking for private investors and upstream partnerships to improve the company's financial situation and increase its productivity.
Fire at Salamanca's refinery under control. Pemex announced that the brush fire at the refinery in Guanajuato was brought under control without damage to installations. The state-owned company did not clarify how the fire started or how long it took to put it out (English). The refinery is Pemex's second smallest.
Pemex and Amegas fight over oil supply. Three hundred gas station operators with new contracts required by the energy reform charge Pemex has asked for payment for new (distribution) rights or denies them fuel supply (Spanish). Pemex denied the accusations, asserting that no complaints were filed referring to terms and conditions of supply (Spanish). 
The Road to Reform
Round 1.4 up and coming! Ten off-shore fields will be tendered in 2016 and are expected to attract US$44bn in investments from companies with enough capital and technology to extract oil and gas in regions of difficult access (Spanish). The companies will have to pay MXN38.5m to have access to the data and bidding (Spanish).
Transmission lines up for bidding. In the first quarter of 2016, the first call will take place for private companies to bid to built 1,200km of transmission lines connecting the Isthmus with central Mexico (Spanish). The CRE announced that in the next 15 years around 25,000km of transmission lines must be built and US$13.4bn will be needed (Spanish).
Sener suggests investments in refining. The deputy secretary for hydrocarbons explained that although oil prices have affected the sector, there are opportunities in the segments of refining, petrochemicals, and infrastructure (Spanish). The mid and downstream activities are presented as an alternative, pointing to Valero Energy's success as an example.
Follow up: the MEM was postponed! The Sener announced that the Wholesale Electricity Market (MEM) will open for trade in mid-January, not the first day of the new year as it was previously reported (Spanish). The MEM includes the Clean Energy Certificates as an important stimulus for the Mexican energy transition.
Political Economy
Mexico's inflation hits historic low. Mexico's annual inflation reached 2%, a record low, in mid-December (English). Inegi reported that inflation is well under the long-term forecast of 3%. The low level also means a reduction of 2.19% over the same period last year. In the consumer price index, low- octane gasoline experienced a decrease of 0.66% (Spanish).
Semarnat approves three alternative energy projects. The new ventures are a PIER wind farm in Puebla, a combined-cycle plant in Tamaulipas, and a natural-gas-powered electricity plant in Chihuahua (Spanish). The total investment for the projects would be MXN4bn and two of them are developed by the Spanish firm Iberdrola.
Gasoline and diesel prices going down! The SHCP announced that gasoline prices will open in 2016 at the lowest levels in the fluctuation price band: 13.16 per liter for Magna, 13.95 for Premium, and 13.77 for diesel (Spanish). The maximum prices for each type of fuel will be 13.98, 14.81, and 14.63, respectively (Spanish).
…but it does not apply to gas stations in the northernmost cities. Along the border, there will not be a 3% discount on the different types of gasoline (Spanish). Magna gasoline will cost 8.87 pesos per liter. Premium will be set in Nuevo Laredo and Reynosa at 10.59 pesos.
Market Trends
Mexican oil is still in trouble. Pemex's mix broke the floor of 27 dollars, reaching 26.93 per barrel in mid-December (Spanish). After the Christmas holidays, Mexican oil mix went up to 27.8 dollars after the forecast of colder weather in the US (Spanish).
Moody's broadens Pemex's rating downgrade. The credit rating institution extended the downgrade to Baa1 from A3 on the global senior unsecured mid-term debt, as it did with the long-term debt last November (Spanish). Moody's added that it changed the outlook on all Pemex's ratings to negative, signaling the possibility of more downgrades (English).
Banxico increases interest rates. The Bank of Mexico decided to increase to 3.25% the interest rate to avoid an additional "disorderly" depreciation of the peso (Spanish). To avoid volatility, Banxico recommended maintaining a solid macroeconomic framework, continuing to pursue fiscal consolidation, adjusting the monetary policy to the circumstances, and developing the structural reforms. 
Pemex's production falls to 1980 level. This year production of the state-owned company averaged 2.267 million barrels per day, the lowest level in 35 years (Spanish). That means a 6.3% reduction since 2014 which is partially explained by a reduction of almost 50% in the budget and in drilling operations. 
Strategy & Operations
Wind farm cancelled in Oaxaca. A judge ordered the cancellation of the Eólica del Sur company's project to supply electrical energy to Femsa businesses (Spanish). The decision was made after more than a thousand inhabitants of indigenous villages from Binnizá and the Isthmus denounced irregularities and dispossession of their lands.
Mexican gas distributors ready to import. The LP Gas Distribution Association are expecting to switch 70-80% of its purchases abroad (Spanish). However, LP distributors are concerned about the open importation of gas, citing Mexico's price – 30% more than the international reference -, the black market, and doubts about prerogatives under the new regulations (Spanish).
Pemex and IEnova adjust assets' sale. Pemex will restructure the terms for selling to IEnova its 50% share in Gasoductos de Chihuahua (GC) to respond to objections from anti-trust agency Cofece (Spanish). The sale of holdings must be done through a bidding process and will delay Pemex capturing up to US$1.3bn.
New legislation attracts Canadian companies. The Energy Transition Law allows the entry of Canadian companies with technology that helps Mexican businesses adopt renewable energy (Spanish). The Canadian companies have the capital and the capacity to offer new technologies which have been tested for generating energy fueled by solar, wind, geothermal, and biomass resources. 
Lateral Thinking
New recovery plan for the Mexican wolf! After a four-day meeting, the U.S. Fish and Wildlife Service, officials from Arizona, Colorado, New Mexico, and Utah, scientists, and representatives of the Mexican government agreed on a recovery plan to remove the Mexican wolf from the endangered species list (English).
Quote of the Week
"¡Qué luz de atardecer increíble, hecha del polvo más fino, llena de misteriosa tibieza, anuncia la aparición de la nieve!"
"What an incredible sunset light, made of the finest dust, full of mysterious warmth, announcing the appearance of snow!"
–          Xavier Villaurrutia, writer, author of Melancholy of Death
We hope you have a productive week. Please send any news, comments, or plans for recovery of the Mexican wolf to MexicoWeekly@energynarrative.com.
Please share this with your friends and colleagues. They can sign up for free here.