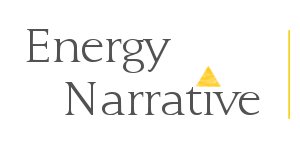 February 9, 2015 edition:
Oil hedge returns, union deals, and anthropomorphic cockroaches
Blind Spots
More rules to fix poor enforcement. Amid social pressure from the recent children's hospital tragedy, senators urge local and federal authorities to overhaul LPG contractors and distributors' safety protocols (Spanish). Legislators blame corruption and irregularities in both licensing procedures and operations: LPG distributor Gas Express Nieto owed MXN20m in penalties (Spanish) to PROFECO at the time of the accident.
The Road to Reform
CFE strikes a deal with the union. The public utility has reached an agreement (Spanish) with the electricity labor union, SUTERM, to ease workforce reorganization and layoff procedures. CFE's collective agreement will be amended accordingly and will be in force until 2016 when renegotiations take place.
Will the reform reduce energy poverty? A recent article examines the links between energy poverty and security (Spanish) and suggests reducing energy poverty is not incompatible with attracting investment.
Political Economy
A challenging future for oil producers. A Wilson Center expert panel discussed the economic and political repercussions of depressed energy prices (English) worldwide and in Mexico.
Avoiding deflation with a vengance. According to the OECD, in December last year Mexico's retail energy prices rose 6.6% in annual terms, the highest inflation level (Spanish) of the organization's 34 members. Mexico's consumer price index, which increased at a 4.1% rate during the same period, was in third place—only below Chile and Turkey.
Neighbors and fences. The Wilson Center's Mexico Institute identified challenges and opportunities to strengthen economic competitiveness of the U.S.-Mexico border region (English). Cooperation among government and business leaders will be key to capitalize on energy development while ensuring sustainability.
Market Trends
Cheaper electricity for industrials. During this month CFE's industrial base load tariffs will drop to average MXN0.88 per kilowatt-hour, down from MXN1.10 billed a year ago. This represents an average 20% drop (Spanish) for most regions.
Strategy & Operations
Pemex wants to import crude oil. A US affiliate of Pemex's trading arm PMI has applied to export light crude and condensate from the United States (English) in exchange for Mexican heavy oil. The paper explores the market conditions that would give economic sense to this strategy.
Hacienda's hedge could return 10x. Treasury's 2015 hedging strategy (Spanish) covered 228 million barrels of oil at US$76.40. If Mexico's crude basket price averages US$44.17 per barrel this year, the $773m program would return over US$7.3bn.
Lateral Thinking
People are like cockroaches. Scientists from the Free University of Brussels has found evidence that cockroaches have personalities (English). When the scuttling insects get together, they even create a group personality that, like us, has both shy and bold individuals.
Quote of the Week
"Hay algo tan necesario como el pan de cada día, y es la paz de cada día—la paz sin la cual el mismo pan es amargo."
"There is something as necessary as daily bread, and it is daily peace—peace without which that same bread is bitter."
– Amado Nervo
We hope you have a productive week. Please send any news, comments, or help for shy cockroaches to MexicoWeekly@energynarrative.com.
Please share this with your friends and colleagues. They can sign up for free here.