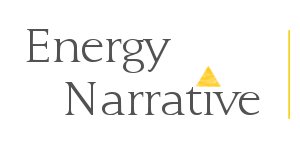 February 23, 2015 edition:
CFE subsidiaries, fuel theft deterrence,  and good vibrations.
Blind Spots
Gas distributor in the dock after explosion. SENER and the Federal District's Attorney-General (PGJDF) divulged the results of the survey (Spanish) conducted in Cuajimalpa's children hospital after the January accident. PGJDF's prosecution could lead to both administrative and criminal sanctions against LPG permit-holder Gas Express Nieto, S.A. de C.V.
Better safe than sorry? Jaime Lomelín resigns as an independent PEMEX director (Spanish) to allegedly avoid conflicts of interest amid media speculation on his 40-year-long association with Grupo Bal, owner of mining company Peñoles (Spanish). Under the Pemex Law, the President of the Republic must appoint an interim independent director following Senate approval.
The Road to Reform
Energy regulatory body puts a yardstick for electricity imports. CRE awards the first-of-its-kind electricity import permit (Spanish) under the new scheme set by the 2013 energy reform. Energía Buenavista, the awardee, will be able to bring up to 540 MW (Spanish) of energy produced in Texas, United States, to service industrial demand in Mexico.
Hacienda unveils hydrocarbons valuation methodology. The Treasury issued regulations on the methods for adjusting the value of hydrocarbons (Spanish), which are meant to determine the payment of royalties applicable to the E&P areas assigned to Pemex.
Political Economy
A difficult balancing act. Pemex's board of directors approved an MXN62bn budget cut plan (English), representing an 11.5% decrease from the previous spending program authorized by Congress. This measure is in line with the company's financial balancing mechanisms enabled by the 2013 energy reform. The Mexican Oil Industry Association remains nonetheless wary of the impact that this decision (Spanish) will have on Pemex's thousands of providers.
Market Trends
Short-lived oil windfall brings some respite. For the second time in 14 years, Pemex exported over 60% of the 2.4 million barrels per day of oil produced in the first week of February, leaving the balance for domestic refining. This came after Mexican crude oil basket prices averaged US$46.06 per barrel (Spanish) to yield US$179mn more than in January's first week.
A good omen? Mexican crude oil basket prices reached US$50.57 per barrel on 17 February this year (Spanish), the highest level so far. This price correction followed similar movements in the international oil markets, which reflect concerns over Middle East supply risks.
Strategy & Operations
ATCO begins construction of Ramal Tula project. SENER and CFE inaugurate ATCO's construction works for the 17-km, 30-inch Ramal Tula 505 mcfd natural gas pipeline (Spanish) in Hidalgo state. Worth US$66m, this pipeline will move gas from the Pemex Zempoala-Santa Ana system to CFE's Tula 489 MW combined cycle plant and the Francisco Pérez Ríos 1,606 MW thermal plant.
Best in class will get their reward. CRE will offer incentives to commercial and industrial users that succeed in the implementation of energy-saving measures (Spanish) during peak-demand hours.
New strategy against fuel theft. Pemex will no longer carry diesel and gasoline (Spanish) through its 8,952-km pipeline system. Since 8 February, its pipelines transport unfinished refined products only, which are not suitable for vehicles and industrial plants' use. This measure aims at fighting fuel theft (Spanish), which last year cost over MXN17bn (Spanish) to the state-run company.
CFE stretches its arms. The newly installed CFE board has approved the creation of CFE Gas Natural S.A. de C.V. and CFE Internacional LLC (Spanish). According to Director General Enrique Ochoa, these two new subsidiaries will help the utility evolve into a competitive energy company.
Lateral Thinking
The "noisy" energy harvest. A graduate engineering student of UNAM tests a power generating device (Spanish) that uses polymer sensors to capture sound vibrations from urban settings. Alike other pioneering projects in Japan and the United Arab Emirates, this tool may help harvest energy in Mexico City's noisiest areas.
Quote of the Week
"El pasado humano se llama Memoria. El futuro humano se llama Deseo."
"Human past is called Memory. Human future is called Desire."
– Carlos Fuentes
We hope you have a productive week. Please send any news, comments, or sources of high energy vibrations to MexicoWeekly@energynarrative.com.
Please share this with your friends and colleagues. They can sign up for free here.