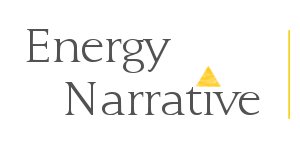 February 16, 2015 edition:
Round 1 challenges, oil prices tick up, and CFE breathes new life into old power plants.
Blind Spots
Traveling with baggage. Carlos Morales Gil, former head of Pemex PEP, was appointed as director of Petrobal, an E&P independent owned by Grupo Bal, the owner of mining companies Peñoles and Fresnillo. This announcement has caused controversies (Spanish), since Morales Gil is currently being investigated by the Attorney General on the Oceanografía case.
The Road to Reform
Mexican energy reform in the limbo? Low oil prices challenge the upstream hydrocarbon sector's appeal for private participation. Mexico's electric power sector faces a similarly difficult business climate (Spanish) as investors keep an eye on infrastructure plans and tariff-setting mechanisms.
State-run energy companies under stricter oversight. The Treasury announces regulatory amendments that require Pemex and CFE directors to demonstrate the absence of any conflict of interest in their duty (Spanish). Accordingly, officials will have to submit an annual declaration to both their respective board and the Public Administration Secretariat (SFP) for scrutiny.
15 companies are teed up for Round One. The National Hydrocarbons Commission (CNH) gave a green light to 15 companies (Spanish) to bid on 14 exploration areas in the Gulf of Mexico's shallow waters. Results from this first of five phases in Round One will be announced on July 15th.
Political Economy
Let the money roll in. The Secretary of Economy, Ildefonso Guajardo, suggested FDI could average US$30bn per year (Spanish)—more than twice the average seen since 1995, one year after NAFTA took effect.
Market Trends
Mexican oil prices recover slightly. Mexican crude oil basket price increased (Spanish) for a second week in a row, hitting US$47.52 per-barrel mark on 6 February. That is 17.6% higher than the previous week and up nearly 5% so far in 2015.
Strategy & Operations
New LPG distribution rules in the making. SENER submitted to COFEMER a series of measures aimed at boosting investment in LPG distribution (Spanish) to enhance operational safety. Permit-holders will have to earmark MXN0.41 per kilogram of LPG they sell to equipment replacements, maintenance, and training activities.
Pemex seeking liquidity. As part of its annual financing program, state-run Pemex issued MXN24.3 billion in local notes (Spanish) (certificados bursátiles). The funds will be earmarked for infrastructure investment projects.
CFE to extend power plants' lifespan. Seven 30-year-old thermal power plants (Spanish) will be converted from fuel oil to dual-fuel generation, according to its 2014-2028 capacity retirement program. At year-end 2012, CFE operated 15.3 GW of plants that were 30 or more years old, representing 29% of the total.
Lateral Thinking
Human waste is more than stinky. Researchers from UANL use titanium dioxide carbon nanotubes to convert E. coli bacteria into energy (Spanish). Successful LED-lighting experiments indicate that the superconducting cells generate bioelectricity from the oxidation of exo-electrogenic microorganisms living in organic waste.
Quote of the Week
"Yo no pinté mis sueños, pinté mi realidad, porque era lo único que tenía o porque era lo único que conocía"
"I did not paint my dreams, I painted my reality, for it was the only thing I had or because it was the only thing I knew"
– Frida Kahlo
We hope you have a productive week. Please send any news, comments, liquidity sources or solid-state electronics to MexicoWeekly@energynarrative.com.
Please share this with your friends and colleagues. They can sign up for free here.