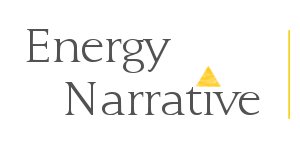 February 29, 2016 edition— New job cuts in Pemex; the date for Round 1.4 announced; and fuel imports speeded up
Blind Spots
Pemex announced more new job cuts to come. Due to the budget cut of MXN100bn announced two weeks ago, the state-owned company will reduce corporate and administrative expenses and it will prioritize investments (Spanish). No further details were offered about the number of employees who will be fired.
Pemex assigned a MXN28bn contract to a company involved in accidents. Cotemar, which was involved in three recent oil accidents, was awarded five contracts by the end of 2015 worth MXN27bn (Spanish). Cotemar will be in charge of maintenance of four off-shore installations for the next three years.
Power grid upgrades will keep disrupting downtown Mexico City for seven more months. The CFE announced that construction work in Mexico City's historic central district will end in September (Spanish). The project will install 300 kW and 500 kW transformers in 4,000 underground chambers with an investment of MXN1.4bn.
CFE pressured Neza to pay. The state-owned company asked the populous municipality adjacent to Mexico City to pay the MXN144m it owes within hours or CFE will cut power to water pumping stations that serve 700,000 people (Spanish) The company had already turned off one pumping facility, affecting 100,000 residents (Spanish).
The Road to Reform
Mexico speeds up fuel imports. President Peña Nieto announced that local companies will be allowed to import fuel starting in April, eight months earlier than scheduled (English) (Spanish). The gasoline pricing scheme will be maintained (Spanish). The president also announced the date for Round 1.4 (December 1st) and a tender for a 372-mile transmission line worth US$1.2bn (English).
Mexico is falling behind in clean energy production. The Superior Federal Auditor (ASF) said that in order to reach the goal of generating 34.6% of all energy with renewables  by 2024, green energy production must  increase by 1.9% per year (Spanish). However, from 2010 to 2014, the increase has been only 0.9%.
A project to reduce electricity losses was awarded. The CFE announced the result of the bidding for the project to reduce losses in energy distribution to replace old meters with AMI meters that can be read remotely. Tecnologías Eos SA and Integras Telcorz SA will develop the project in Sinaloa estimated at US$4.3m (Spanish).
Sener says it followed the law in Round O. The Energy Ministry responded to two recommendations made by the Superior Federal Auditor (ASF) about the tender of 95 fields assigned to Pemex (Spanish). The Ministry said the ASF asked only for information, and allocations were made within the law.
Political Economy
The government may give Pemex financial support. The Finance Minister said the government continues to analyze giving financial support to the state-owned company (Spanish). Analysts say the plan would be to channel surplus funds from the central bank to reduce federal government and Pemex debt and to inject liquidity into Pemex (Spanish).
Pemex saves in salaries, but squanders in pensions. The Economic and Budget Research Center (CIEP) found that spending on salaries will decrease two percent this year, from MXN92.8bn to 90.9bn. However, there is a 9.9 percent increase in pension expenditures, which will rise from MXN43.1bn in 2015 to MXN47.4bn in 2016 (Spanish).
CFE modified its leasing contracts of land vehicles. The Superior Federal Auditor (ASF) reported that the state-owned company spent MXN712.4m to lease land vehicles, based on analysis of 18 contracts with a total budget of MXN384.2m (Spanish). CFE corrected the leasing arrangement that was overpriced following the ASF observations.
CFE's union is uncomfortable with the company's division. The Union of Electrical Workers of the Mexican Republic (SUTERM) rejected a modification in the organizational structure of CFE because of the lack of agreement between the company and workers (Spanish). The union and CFE are negotiating (Spanish).
_______________________________________________________________________
Sponsor Content
Get insight on the New Mexican Electricity Market rules, the unbundling of CFE, the new role of PEMEX, and the profitable opportunities for business and investments at CECC Mexico 2016 and discuss with the outstanding speaker line up and 200+ attendees how to develop a profitable strategy to plan, build and operate CCGT Plants in Mexico. Download the latest agenda and conference details here.
_______________________________________________________________________
Market Trends
The value of oil exports droped by 50%. In January 2015, oil valued at US$1.63bn was exported, while this year in the same month exports totaled only US$815 million. This drop was due to the decrease in exports to America, mainly to the US, which fell 58% in the last year (Spanish).
To improve Pemex's budget, corruption must end. The Business Coordinating Board advised the state-owned company to cut its budget in departments in which money is lost through corruption, unnecessary spending, and programs that do not improve the quality of life of Mexicans (Spanish). The business chamber also recommended avoidance of underspending of the budget and speeding up construction projects.
Low power tariffs at a cost: MXN51bn. The reduction in power tariffs will cost CFE MXN51bn this year, due to the downward adjustments in the price to be announced. Not everything is bad news: the number of consumers is expected to increase by 690,000, making for a total surpassing 40 million contracts (Spanish).
In Graphic Detail
After falling for the first quarter of the year, natural sales began to rise in April, 2015 and passed the previous year's volumes by November. Domestic production remained down or flat since February, driven by declines in the northern non-associated fields. As a result, net imports rose above 2014 levels by July and grew dramatically at the end of the year.
Strategy & Operations
The Texas-Veracruz pipeline seems like a sweet deal. Nineteen companies expressed interest in the 800km pipeline to connect the Nueces-Brownsville pipeline with the Tuxpan-Tula pipeline at an estimated cost of US$3.1bn. Among the companies interested, Enagás and Abengoa Mexico have even visited the site of the future installation (Spanish).
New offer: 13% of Pemex's production. The state-owned company offers a partnership with private firms to achieve production of 296,940 barrels per day (Spanish). Pemex has asked for the approval of 18 contracts in 2P fields totaling 4,406 Mmboed, equivalent to 34% of the amount currently extracted in the company's most productive field, Ku Maloob Zaap.
Pemex is looking for deep-water partners. The CNH approved migration of eight Pemex allocations to contracts and biddings in order to find partners for the state-owned company (Spanish). The fields approved for farmouts, including the Kunah and Peklis fields, have 2P reserves totaling 3.83 bn barrels and daily production of 174,810 barrels of crude oil (Spanish).
Oceanografía won a lawsuit against Pemex. The state-owned company will be forced to extend nine service contracts with Oceanografía and lengthen the time period for their operation (Spanish).  According to the judge, these contracts will allow the private company to maintain viable finances in the future.
Lateral Thinking
A binational "spatial" partnership. The Ames Research Center of NASA and the Mexican Space Agency agreed to collaborate to develop miniaturized satellites and admit new Mexican students to  the US agency (English). According to the Communications and Transportation Ministry, they will also work together on projects to disseminate satellite images for early warning about natural disasters.
Quote of the Week
"Alfonso, cuídese de las sirenas, de las sirenas que usted evocaba en frases brillantes. Ponga rienda a su natural andar. Hay en usted un noble entusiasmo, casi frutal para la vida. Pero que no lo cieguen sus arrebatos."
"Alfonso, beware the mermaids, the mermaids that you evoked in brilliant sentences. Put a leash on your natural walk. There is in you a noble enthusiasm, fresh for life. But don't be blinded by your outbursts."
Porfirio Parra, philosopher and writer (1854-1912), talking to Alfonso Reyes, famous Mexican writer when he was in high-school.
We hope you have a productive week. Please send any news, comments, or images of miniaturized satellites to MexicoWeekly@energynarrative.com.
Please share this with your friends and colleagues. They can sign up for free here.