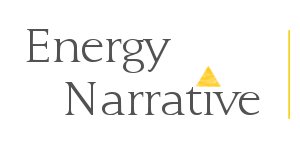 February 15, 2016 edition— New Pemex CEO appointed; participation rules for the MEM are relaxed; and three wells to be drilled
Blind Spots
A fire on a Pemex platform killed two workers. Pemex reported a fire on the offshore Abkatun Alpha platform which killed two workers and injured eight (English). Evacuation of personnel was not necessary as the fire was controlled quickly, and the injured men were transported to the municipal hospital of Ciudad del Carmen (Spanish). 
Pemex keeps on ignoring the Cofece. The director of the Federal Economic Competition Commission (Cofece) said that Pemex has failed to comply with three of its rulings. Two are in relation to gas pipeline biddings and another is for Pemex conditioning gasoline distribution on the contracting of union services (Spanish).
Pemex was accused of hiding pollution studies. The governor of Guanajuato accused the National Agency of Industrial Security and Environmental Protection (ASEA) of hiding studies that offer proof of air pollution in the city of Salamanca produced by Pemex's Antonio M. Amor refinery (Spanish). Six environmental pre-contingencies were declared in a period of 40 days in the state (Spanish).
…and a boat with 10,000 liters of diesel sank in Chiapas. The crewmen of the Propemex ship noticed water entering the vessel while it was moored. Authorities intervened with safeguards to prevent the spread of diesel in the water. The boat sank, but the diesel remained contained in the tanks and it will be extracted (Spanish).
The Road to Reform
Pemex's new CEO plans to accelerate reforms and cutbacks. José Antonio González Anaya, an economist with 25 years of experience in government service, was named new CEO of Pemex (Spanish) (English). He will have to put in place a harsh austerity program and is expected to work well with Finance Minister Videgaray who will watch the company's faltering finances closely (Spanish).
It's getting easier to participate in the MEM. The National Center for Energy Control (Cenace) eliminated the requirement that the equity of bidding companies be sufficient to cover the performance guarantee of the bid (Spanish). Now, parent companies are not required to present the incorporation documents of their participating subsidiaries.
Pemex will have to give up 70% of the gas market. The Energy Regulatory Commission (CRE) will compel Pemex to reduce its market share to 30% in four years in order to limit its "dominant power". The aim is to create a competitive natural gas market to reduce prices by five, ten, or fifteen percent (Spanish).
CFE reduced electricity transmission and distribution losses to 13.1%. In 2015, technical losses due to obsolete equipment and non-technical losses caused by theft or non-payment decreased to 13.1% of all transmission, amounting to MXN42.2bn in losses.  Losses have fallen from 16% in 2012, and the aim is to reach levels between 10 and 11 percent by 2018 (Spanish).
Editorial Interlude
Does one Pemex dismissal signal more to come? Pemex's new CEO has been tasked with accelerating the company's transmogrification and with making each portion of its business profitable. This is a tough assignment in the best of times, made near impossible in the current price environment. Speeding up private sector joint ventures and investment vehicles can ease Pemex's capital constraints, but will do little to improve efficiency.
In many ways, Pemex's future path will come down to political will: Can its workforce be trimmed by more than attrition? Can loss-making businesses be carved out and sold? In the near term, the Mexican government has the borrowing capacity to absorb the hit of falling oil prices and production if it chooses. However, with a fresh face at the helm—and in the spirit of not wasting a good crisis—now may be the time to begin thinking about unthinkable options for Pemex. 
Political Economy
Pemex will pay suppliers through factoring. The state-owned company will be able to pay suppliers with a US$1bn credit from Greensill Capital (Spanish). The move will reduce the payment window for invoices to 10 days, ending delays of up to 120 days. The credit comes with an interest rate of Libor plus 3.95.
Mexico signed the TPP. Mexico and eleven other nations signed the Trans Pacific Partnership (TPP), one of the biggest multinational trade deals ever, covering 40% of the global economy  (English). The agreement should be ratified by the Mexican congress by the end of the year, according to the Secretary of Economy (Spanish).
Banxico thinks Pemex will need financial adjustments. In order to increase confidence in the country's economy, the Bank of Mexico believes an adjustment to public finances is necessary, including Pemex (Spanish). Banxico decided to maintain the reference interest rate at 3.25%, but is monitoring closely inflation and the exchange rate.
The CFE spent more on pensions. In 2015, CFE's income decreased six percent on a yearly basis, totaling MXN343.7bn, but the company spent 12% more on pensions than in 2014. Spending on pensions exceeded MXN32.9bn, and in the last six years the financial load of the retirement benefits has increased by 116% (Spanish). 
Market Trends
No gas price war between Gazprom and the US on the horizon. The Russian gas monopoly stated that there is no need to reduce its prices as LNG from higher-cost US production enters the European market (English). The head of the company explained that their focus will be on supplying Asian countries.
Pemex has until 2017 to meet the new Technical Guidelines on Measurement. The CNH authorized Pemex to be granted a transitory exemption that delays until 2017 the adoption of new guidance on how to measure hydrocarbons the company extracts (Spanish). The board will simply observe and register while Pemex keeps extracting and contributing to public finances; records will be kept only for statistical purposes.
The dollar reached 19.15 pesos. Last Wednesday, Feb. 10, the dollar closed trading at 19.15 pesos per dollar, 19 centavos higher than the previous day (Spanish). The pressure on the peso was strong enough to force Banxico to open sales of hard currencies three times that morning, although no offers were received. 
_______________________________________________________________________
Sponsor Content
Get insight on the New Mexican Electricity Market rules, the unbundling of CFE, the new role of PEMEX, and the profitable opportunities for business and investments at CECC Mexico 2016 and discuss with the outstanding speaker line up and 200+ attendees how to develop a profitable strategy to plan, build and operate CCGT Plants in Mexico. Download the latest agenda and conference details here.
_______________________________________________________________________ 
Strategy & Operations
After the merger of Gamesa and Siemens, there will be a new king of wind. The German and Spanish companies were in final negotiations to merge their wind power assets valued at US$11bn (English) (Spanish). The joint venture would overtake Vestas and become the world's biggest wind farm manufacturer.
Abengoa will miss interest payments in Mexico. The Mexican unit of the Spanish renewable energy firm announced that it will not be able to pay interest on two short-term bond issues which offer a 6.1% coupon and mature on April 28 (Spanish). According to Thomson Reuters, the two bonds have US$14.9m outstanding.
Pemex was authorized to drill three onshore wells. The CNH authorized Pemex to drill Chocol1 at a cost of MXN583m, Terra 2DL costing MXN528m, and Valeriana 1 that will be finished by December (Spanish). Production of the wells could reach 87 million barrels of oil equivalent (mmboe) at Chocol1, and 80 mmboe and 87 mmboe, at the other two wells.
Pemex will shut the Cangrejera steam cracker for maintenance. According to a source close to the state-owned company, Pemex is planning to shut down temporarily the cracker at the Cangrejera complex for 14 days beginning February 15 (English). Pemex has two steam crackers and its ethylene production is estimated at 500,000 mt/year at each facility.
Lateral Thinking
A Mexican drone flew over a volcano's crater. A group of experts from the University of Colima will monitor activity at the Fire Volcano with a drone. The aircraft can reach an altitude of 4,000 meters and can capture visual records of the top of the volcano and lava flows at a lower cost and with less preparation time compared to other aircraft (Spanish).
Quote of the Week
"Dominar la cólera, tiene más mérito que batirse en duelo por no haberla dominado."
"Gaining control of anger has more merit than fighting a duel because it is out of control"
Ignacio Manuel Altamirano (1834-1893), writer, journalist, and politician
We hope you have a productive week. Please send any news, comments, or sightings of drone paparazzi to MexicoWeekly@energynarrative.com.
Please share this with your friends and colleagues. They can sign up for free here.