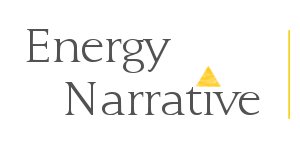 February 8, 2016 edition— CFE, the MEM's winner; Pemex TRI looking for partners; and a pipeline connecting Texas and Nuevo León.
Blind Spots
The value of Mexico's oil exports collapsed. INEGI reported that it fell by 45% in 2015, to a total of US$23.4bn (Spanish). That meant a negative trade balance in oil of -US$9.8bn, the first time on record. The price of the oil export basket decreased by 49% on a yearly basis, largely explaining the drop.
The drop in oil prices will affect the job market. Due to the fall in prices, oil companies will be forced to let go or modify the contracts of one million workers (Spanish). The potential brain drain and freeze on hiring new talent could produce skill shortages in the future (English).
Agro-exports are worth more than oil exports. From January through November 2015, food and agriculture export sales totaled US$24.4bn, 5% more than in 2014. In the same time frame, oil exports were worth US$22.2bn (Spanish). Agro-exports have grown by 9% annually between 2005 and 2015.
Pemex faces US$11.7bn in short-term obligations. On top of a fall of more than 70% in its revenues due to lower oil prices, the state-owned company has to cover debt payments of US$11.7bn in the next twelve months (Spanish). Pemex recently placed new bonds on the market, pushing its overall debt to more than US$87bn.
The Road to Reform
The price for clean energy may be too low. Sener announced that in the first electricity auction in March, the maximum price for clean energy sources will be 70 dollars MWh (Spanish). Developers of renewable-powered generation argued that the price ceiling is 20% below the international reference prices and can inhibit investment in solar and wind power projects (Spanish).
CFE is the big winner in the MEM so far. Sener revealed that 540 offers were received from CFE's generators and its independent energy producers, adding to 183 generators that hold CFE permits (Spanish). The Fenix company–comprised of Mota-Engil (51%) and LF Centro cooperative—succeeded in placing power supply offers for the first day of market operations.
The first power transmission project is getting ready for bidding. Sener Secretary Pedro Joaquín Coldwell confirmed that bidding for Mexico's first privately financed transmission line will take place in April (Spanish). The secretary said that competition in the electricity sector will lower tariffs.
A transparency watchdog takes issue with the Fuel Felonies Law. The National Transparency Institute (INAI) may challenge the law's provisions for  automatic confidentiality to information about operations, installations, and activities and movement of contractors and concessionaires in the oil extraction sector (Spanish). This information is currently restricted on grounds of national security.
Editorial Interlude
The first clean energy auction becomes curiouser and curiouser.  Much has been made of the relatively low maximum price per MWh that was set for the clean energy auction in March. There has been less commentary on the extremely low value placed on capacity and clean energy certificate (CELs), nor on the mismatch between the amount of capacity requested and the volume of energy and CELs. It is not surprising that CFE needs CELs more than it needs capacity, but will renewable energy providers provide CELs without capacity? The first auction is definitely shaping up to be an intriguing learning experience.   
Political Economy
The Government promises to salvage Pemex… Calling Pemex a "fundamental asset", Finance Minister Videgaray said  SHCP is developing a financial rescue for the company conditioned on an internal  restructuring to increase efficiency (Spanish). The amount and terms of the rescue will be set based on oil prices in coming months. Last December, the SHCP advanced Pemex MXN50bn as a capitalization.
…but verbal support isn't enough for Moody's. The rating agency already discounted government support, and there is a high probability of a new downgrade in the Pemex rating before March (Spanish). Standard & Poor's downgraded the stand-alone credit for Pemex to BB from BB+ (English).
Nevertheless, Pemex placed US$5bn in bonds. The state-owned company placed a three-part benchmark dollar bond of US$5bn (Spanish) (English). The bond was well-timed, hitting the market as oil prices rose on Jan. 28, offered yields at least 447 bp above Treasuries, and was heavily overbooked.
Tax revenue plugs the oil exports hole. A 27.2% increase in tax revenue collections made up for a 32.9% drop in income from oil revenues, according to SHCP (Spanish). Tax reforms and increased efficiency in collection have helped to offset the impact of falling oil prices on the federal budget.
Market Trends
Electricity prices are dropping again. The CFE announced that during February electricity tariffs will be reduced year-on-year by between 16 and 24% for the industrial sector, between five and 14% in the commercial sector and 5.1% for the high-use residential consumers (Spanish). This amounts to fourteen consecutive months of price reductions.
The gasoline price is going down. The SHCP announced that the price of premium gasoline will fall by three centavos per liter during February. The prices for lower grade Magna and diesel will remain unchanged from January, 13.16 and 13.77 per liter, respectively (Spanish).
And natural gas is cheaper, too. Pemex has greatly benefited from the 40.6% decline in natural gas prices on international markets (Spanish) (English). Pemex's import bill for natural gas has dropped considerably. 
_______________________________________________________________________
Sponsor Content
Get insight on the New Mexican Electricity Market rules, the unbundling of CFE, the new role of PEMEX, and the profitable opportunities for business and investments at CECC Mexico 2016 and discuss with the outstanding speaker line up and 200+ attendees how to develop a profitable strategy to plan, build and operate CCGT Plants in Mexico. Download the latest agenda and conference details here.
_______________________________________________________________________
Strategy & Operations
Wanted: partners for Pemex TRI. The subsidiary of the company needs partnerships to develop its transportation, logistics, storage, and marketing activities. The director of Pemex TRI says that in the ventures Pemex would invariably be a minority partner and assets would be monetized through renting schemes such as sale and lease back (Spanish).
Electric charging stations are coming soon to a  gas station near you. The CFE and car companies such as Nissan will implement a pilot business model offering electric car outlets in gas stations in the first quarter of 2016 (Spanish). The electric car outlets will be installed by Nissan and the CFE will provide the electricity.
A liquids pipeline will connect Texas and Nuevo León. The 460km pipeline system will carry 72,000 barrels a day of different fuels from Corpus Christi, Texas, to Santa Catarina, Nuevo León. Howard Energy Partners will invest US$500m in the construction of the private project called "Dos Águilas" (Spanish).
CONACYT and Sener plan to operate nine energy innovation centers. The federal science and technology board will invest MXN3bn from 2012-18 in nine centers to develop new technologies to produce solar, wind, bio thermic, oceanic, and biodiesel energy (Spanish). The nine Mexican Energy Innovation Centers (CEMIE) will work with leading institutions such as UNAM, and advanced research (Cinvestav) and electricity investigation institutes (IIE).
Nuevo León invests in the energy sector. Future plans for the northern state include 25 renewable energy and cogeneration projects valued at US$2.9bn that would add 2,193MW of capacity in the state (Spanish). New projects are under negotiation and the state government is preparing to establish a State Board on Energy.
Lateral Thinking
Pooch promised a printed prosthetic. Romina will be the first dog in Mexico with a 3D printed prosthetic leg, thanks to specialists at the Universidad del Valle de Mexico. This six-year-old whippet lost her leg in an accident with a lawn mower and, once equipped with a custom-made 3D printed leg with silicone joints, she will jump again (Spanish).
Quote of the Week
"La responsabilidad de mis actos vivirá lo que vivan sus consecuencias."
"The responsibility for my acts will last as long as their consequences endure."
Álvaro Obregón, revolutionary general, President of Mexico (1920-24), assassinated soon after his reelection in 1928
We hope you have a productive week. Please send any news, comments, or pets' prosthetics success stories to MexicoWeekly@energynarrative.com.
Please share this with your friends and colleagues. They can sign up for free here.