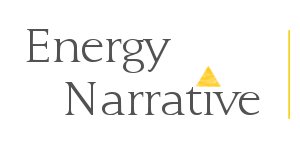 February 1, 2016— Round 1.4 in 2017, MEM gets underway, and Tenaris Tamsa and Kuwait Oil Company signed a deal.
Blind Spots
There was a fire on an oil platform in Ku Maloob Zaap. Pemex reported that a fire broke out in a machine room on a platform located at Mexico's most productive oilfield (English). The Zaap E platform was not operating at the time, and Pemex said production would not be affected (English). No workers were injured.
Follow up: Pemex pensions were affected by OHL scandal. The director of the Spanish company admitted that leaked audio tapes are authentic (Spanish). He also explained that the Mexican pension funds were the third largest investor in the company and lost money due to the scandal (Spanish).
Pemex and CFE need a makeover. The Business Coordinating Council (CCE) declared that low oil prices require Pemex undergo a profound reengineering, including a review of industrial and union practices and processes (Spanish). The World Economic Forum concluded that Mexico's electricity sector requires US$146bn in investment to meet projected demand in 2029 (Spanish) (English).
Pemex owes MXN50bn to suppliers. The president of the Mexican Oil Industry Association warned that suppliers are desperate and are forced to use savings and capital stocks in the face of Pemex's delay on payment (Spanish). The state-owned company asked 800 suppliers to sign modified payment agreements to allow the use of alternative financing and to extend payment periods (Spanish).
The Road to Reform
Ready, set, go! The MEM has started. At midnight last Wednesday, the Wholesale Electricity Market's day-ahead market started operations in Baja California. On January 29, the rest of the country followed suit, and the real-time market operated with CFE and Grupo Fénix participating (Spanish).
Fifteen firms are interested in Round 1.4. The companies would be competing for ten license agreements in deep water fields (Spanish). Despite the oil price crash, Chevron, Shell, and Total started the technical and financial prequalification process (Spanish). Seven companies accessed technical information about the fields by paying a fee of MXN5.3m each (English).
2017: the year of Round 1.4. The CNH projects that the schedule for this tender will be published during Q3 2016.  Bids may not be opened until  the beginning of 2017 and could generate US$44bn in investments (Spanish). Meanwhile, Round 1.5 is in the making (Spanish).
CFE allocates MXN30m to its new supply subsidiary. The CFE Board of Directors authorized the amount to cover working capital and human resources needed in the subsidiary (Spanish). The Board also approved the Strategy and Investment Committee's recommendation that CFE request the federal government act as its guarantor, and in turn CFE would be the guarantor of CFEnergía and CFE International.
Cofece will keep Pemex on a tight leash. Mexico's anti-trust commission is developing a map of gas stations in Mexico to prevent undue concentration of ownership (Spanish). In 2014, Pemex was fined MXN653m for conditioning its sales of gasoline on the contracting of union delivery services (Spanish).
Editorial Interlude
Warning: shallow electricity markets ahead. Last week Mexico's wholesale electricity market officially launched, although the only meaningful participant was the still-vertically-integrated CFE. As Energy Narrative noted in a March, 2015 research report shortly after the draft market rules were released, "The new market's complexity may limit interest from qualified participants." The delay in unbundling CFE should also give new entrants pause as the MEM is not yet a true competitive market. Even after CFE's subsidiaries are fully separated later this year, many potential participants will wait for the new market to prove itself. It may be quite some time before Mexico's electricity sector becomes the thriving market that was envisioned in the original reform.
Political Economy
Carstens and Videgaray think the peso will bounce back. The governor of the Bank of Mexico and the Finance Minister said the fall of the peso was an "overreaction" to unstable international markets (Spanish) (English). Videgaray said that once the financial volatility decreases, the peso will eventually appreciate (Spanish).
Falling oil prices will force budget cuts. The credit rating agency Moody's warned the government will have to adjust the federal budget to adjust to the fall in the oil prices. The federal budget should reflect an oil price under 50 dollars and a stabilization in tax income (Spanish).
Mexicans are still paying more for gas. While in other countries consumers have benefited from the oil price drop by paying less for gasoline, Mexicans still pay the same price as when the oil mix was almost 80 dpb (Spanish). The SHCP collects 43% of the price per liter sold through IEPS and VAT levies (Spanish).
Market Trends
Mexico is now a net importer of hydrocarbons. The country imported  US$1.14bn in hydrocarbons in the second semester of 2015 (Spanish). Moreover, the net oil balance (exports minus imports) fell by 95% on a yearly basis to US$584mn, compared with US$12.8bn in 2014. Overall, Pemex's earnings from exports fell by US$17.1bn compared to 2014 (English).
World Bank forecasts a slow oil price recovery. The international financial institution lowered its estimates for oil prices in international markets to 37 dollars per barrel from 51.4dpb, a 27% drop from 2015 levels (Spanish). In 2015 oil prices were already 47% lower than in 2014 (English).
The dollar broke the 19 pesos barrier. The dollar reached its highest price ever against the Mexican currency, trading at  more than 19 pesos during the Jan. 22 session (Spanish). Despite a slight increase in oil prices, short-term speculation affected the exchange rate, pushing the closing price to 19.01 pesos per dollar.
_______________________________________________________________________
Sponsor Content
Get insight on the New Mexican Electricity Market rules, the unbundling of CFE, the new role of PEMEX, and the profitable opportunities for business and investments at CECC Mexico 2016 and discuss with the outstanding speaker line up and 200+ attendees how to develop a profitable strategy to plan, build and operate CCGT Plants in Mexico. Download the latest agenda and conference details here.
_______________________________________________________________________
Strategy & Operations
Tenaris Tamsa and Kuwait Oil Company signed a US$150m deal. The Mexican company will provide pipes for deep drilling in gas projects (Spanish). According to Mexico's President, the US$150m deal means jobs in Mexico, investment in Kuwait, and a multiplication of the level of economic exchange between both countries in coming years (English).
CFE announced tenders valued at US$15bn. The company's managing director promoted in Davos bidding by domestic and foreign investors for US$15bn in projects to be tendered this year. He emphasized the importance of increasing CFE's capacity in renewable energies which nowadays account for 26% of Mexico's electricity, to reach 35% in 2024 (Spanish).
Tamaulipas expects US$5bn in energy investments this year. According to the action plan of governor Egidio Torre Cantú, Pemex will invest MXN174.6bn in exploration during the next 13 years (Spanish). This year, seven wind farms will start up, and building projects will get underway at  Matamoros port and the Los Ramos II gas pipeline.
Lateral Thinking
Wasteful housing, but in a good way…  The Eco Domum company based in Puebla collects and melts plastics into liquid, pressing the sludge into hardened panels. A house can be made with two tons of plastic for a price of US$273 (English). For a family living below the poverty line, the panels can become an affordable new home!
Quote of the Week
"Sin importar el tamaño de la ciudad o pueblo en donde nacen los hombres o las mujeres, ellos son finalmente del tamaño de su obra."
"The size of the city or town in which men and women are born do not matter, in the end they are the size of their life's work."
Ignacio Allende, military leader at Mexico's Independence
We hope you have a productive week. Please send any news, comments, or ideas on how to use plastic waste to MexicoWeekly@energynarrative.com.
Please share this with your friends and colleagues. They can sign up for free here.