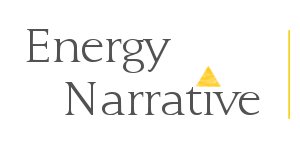 Owing to the holidays, next brief will be issued on January 4, 2016
December 21, 2015 edition—Round 1.3 is a total success, Energy bidding has started, and solar energy on the rise
Blind Spots
Historic climate change agreement needs US$16.5 trillion. 196 countries reached an agreement to limit their emissions to keep temperatures from raising more than 2C (English). According to the International Energy Agency, in order to achieve the goal, the world will have to invest US$16.5 trillion in the next 15 years (Spanish). 
Mexico fails in energy efficiency performance. In an assessment of the American Board for an Energy Efficient Economy (ACEEE), the country placed last among OECD nations (Spanish). The damning result is likely due to weak regulation and enforcement for implementation by Mexican industry of energy efficient actions.
Sener confirms radioactive contamination in aquifers in Guanajuato. Alfa radiation in the water of San José Iturbide surpasses by 300% the tolerable limits for human consumption established by Mexican environmental health regulations (Spanish). The Secretary of Health of Guanajuato says it is monitoring closely the families in the area (Spanish).
Illegal taps increased 55%. Illegal taps on fuel pipelines numbered at least 5,091 this year, 1,805 more than in 2014 (Spanish). Although Pemex announced that it will stop transporting finished gasoline in pipelines to discourage illegal taps, only the Salamanca-Guadalajara pipeline has made the required change. 
The Road to Reform
First Energy bidding, going once, going twice, sold! The Cenade published the bidding rules and contract model and called for long term energy biddings (Spanish). The first CFE's electronic bidding was for the acquisition of 390 tons of carbon from the Sabinas area, with an established savings of MXN66.1m on the purchase (Spanish).
Congress passes Energy Transition Law. After deliberations, representatives brought back a temporary clause allowing the industrial sector to defer for up to two years 50% of their obligations to shift from a fossil to a renewable energy model (Spanish). The industrial sector maintained its opposition to the law, arguing that investment would decrease (Spanish).
Round 1.3, a total success! All the contractual bidding areas – 25 contracts – were auctioned and allocated (English). Among the winning companies, 14 consortiums were small Mexican oil companies. Renaissance and Strata Campos obtained three areas each and the consortia represented by Geo Estratos won four (Spanish).
10 deep-water Gulf areas to be tendered. The CNH announced the bidding of 10 areas for oil exploration and extraction in deep waters in the Plegado Perdido and Isthmus areas (English) (Spanish). According to the CNH, these areas are expected to be rich in light oil and gas.
Political Economy
Harsher punishments for fuel robbery. The new law classifies gasoline theft as a felony with sentences of 15-25 years and fines between 15,000 and 25,000 pesos (Spanish). Meanwhile, a measure intended to punish irregularities effectively allows gas stations to short customers up to 1.5% of the gasoline they pay for with the new threshold (Spanish).
IEPS earns the government more than oil hedges. The tax on gasoline consumption raised MXN176.1bn, according to the SHCP. That is MXN70bn more than the oil hedges which amount MXN106bn (Spanish). In the Revenues Law of 2015, the IEPS was forecasted to raise MXN30.3m in this fiscal year, a significant underestimation.
Mexican oil can't get a break. Pemex's mix finally broke a seven-day negative streak with sale prices rising to US$28.34 per barrel (Spanish). However, after the U.S. Department of Energy revealed record SPR levels, oil prices worldwide were sent tumbling, with the Mexican mix hitting a new seven-year low of US$27.27 (Spanish). 
Government is expecting a 63% share from Round 1.3. From the Round 1.3 biddings, the government will receive an average of 63% of the gross income of the awarded contracts, as royalties fluctuate between 18 and 93 percent (Spanish). The contracts will require a combined investment of US$100bn in the next 25 years.
Market Trends
Pemex in a sale and lease-back strategy. The state-owned company will finance the reconfiguration of three refineries, the installation of new fuel oil productive plants, and new off-shore extraction projects with a sale and lease-back contract (Spanish). With a US$10bn financial deficit, Pemex looks to the private sector for investments (English).  
Fed's announcement helps the peso. The international market reacted positively to the Fed's announcement of increasing the interest rate (English). After several days on a downward trend, with the announcement the peso recovered and Banxico is expected to increase its interest rate to between 3 and 3.25 percent (Spanish).
…and Banxico fights to protect the peso. The bank sold US$200m in a minimum price bidding and an additional US$200m in a supplemental auction at an exchange rate of 17.36 pesos (Spanish). This second type of biddings is triggered when the currency is valued at 1.5% lower than the previous session's fixed rate (English).
Oil hedges increased exchange reserves. The central bank reported that Mexico's international reserves increased by US$6.5bn in the second week of December after the government received the oil hedges payment (Spanish). However, by December 11 the international reserves were MXN20.9 lower than in 2014.
Strategy & Operations
Discovered fields to be exploited by farmouts. For the recently discovered deep water fields, the extraction costs range between 25 and 35 dollars per barrel, and a partnership with private companies is considered necessary for exploiting the reserves (Spanish). Deep water fields require significant amounts of upfront investment and yield results only after several years.
CFE in conflict with Naucalpan municipality. The company owes US$47.2m in property tax on seven buildings to the city council (Spanish). CFE cut the power to the city council to demand MXN5m in liabilities for street lighting, a debt the municipality's treasurer refuses to acknowledge.
Solar energy on the rise thanks to new law. With the approval of the Energy Transition Law, next year US$900m will be invested in solar technology in Mexico to sum 600MW, according to the National Association of Solar Energy (Spanish). Despite the industrial sector's criticisms, the association considers the law to be a success.
Lateral Thinking
Monarch butterflies' arrivals increase 207%! These insects' winter headquarters span over four hectares, surpassing in 1.3-hectare last year's area. This can be the result of the reforestation on the communal lands that house their sanctuaries and promotion by the US Fish and Wildlife Service of planting of native milkweed that they feed on (Spanish) (English).
Quote of the Week
"La memoria no es lo que recordamos, sino lo que nos recuerda. La memoria es un presente que nunca acaba de pasar."
"Memory is not what we remember, but what remembers us. Memory is an everlasting present that never fades away."
–          Octavio Paz, writer, diplomat, and Nobel-prize winner
We hope you have a productive week. Please send any news, comments, or Monarch butterflies pictures to MexicoWeekly@energynarrative.com.
Please share this with your friends and colleagues. They can sign up for free here.