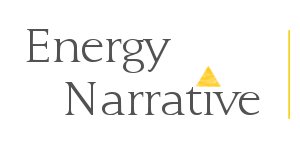 December 14, 2015 edition—Mexican oil price at its lowest, four new fields discovered, and Wirewatt competing with CFE
Blind Spots
Mexican oil hits new low: US$27.86 per barrel. Following OPEC's production ceiling announcement, the Mexican oil price fell by US$3.26 per barrel to hit its lowest price in eleven years (Spanish). North Sea Brent Crude also ended with losses of US$1.8, selling its barrels for US$37.93, and West Texas lost US$1.14, trading at US$35.62 per barrel.
9 million domestic gas cylinders are a security hazard. Forty percent of gas cylinders present dents, leaks, and damages which can produce flammable clouds and lead to fires and explosions. A campaign to inspect price, weight, and substitution of the defective cylinders, gas pipe trucks, and tanks has been proposed by a congresswoman (Spanish).
Nuclear energy in legal limbo. Both the Electricity Industry Law and the Energy Transition Law consider nuclear energy as a clean energy source but they do not have a specific regulatory section for it (Spanish). In 2016 a General Law of Nuclear Energy will be proposed and presented (Spanish).
ICA's financial troubles affect small companies. At least 1,500 small and medium-sized companies, some involved in oil and gas infrastructure development, are being harmed by ICA's payments delay (Spanish). Luckily, Mexico's deputy secretary of infrastructure announced that ICA is likely to receive a payment from the Mexican government (English). 
The Road to Reform
Four new fields found! Pemex announced the discovery of four additional shallow-water fields in the Perdido area (Spanish). Two of the offshore fields could add 40,000 barrels a day to the company's output (English). No details were given about the type of crude or when the fields will become productive (English). 
CFE efficiency saves MXN390m. The Electrical Sector Energy Saving Program will be applied by CFE in the next four years, saving MXN390m, 217GW per hour and 107,000 tons of carbon dioxide emissions (Spanish). The program will coordinate an investment of MXN212m in 192 energy-efficient processes (Spanish).
Round 1.3 sees competitive bidding. The Secretary of Energy assured that 52 bidding companies are estimated to participate in Round 1.3, 36 individually and 16 as consortia (Spanish). He pointed to the permits awarded to private companies to perform three-dimensional seismic surveys as an example of the government's role regulating investment.
Follow up: gas stations groups to join forces and wait for new fuels. The companies, which include Hidrosina, Cordogas and Grupo Car-go, account for 1,256 gas stations in the country and, are seeking big volume savings (Spanish). The allied gas stations expect to sell high-octane fuel and a mix with ethanol they expect to buy from Pemex (Spanish). 
Political Economy
Pemex debt through the roof! Next year, the state-owned company will increase its liabilities up to US$100bn as it will issue US$20bn in debt and estimates to borrow US$21bn (Spanish). Pemex reported a record loss of US$10.2bn in the third quarter because of the low crude output and oil prices (English).
Fuel Felonies Law under review. The law is considered by critics from the left to be designed to protect private interests and property. By classifying fuel-felonies as "national security" offenses (Spanish), national security forces could be deployed to protect private investments.
New energy board created. The Mexican Board of Energy is formed by 14 associations which represent manufacturers and operators of electric plants, oil exploration and production firms, and energy marketing and transportation businesses (Spanish). The director will be Juan Acra, current president of the Energy Board of the Employers' Confederation of Mexico.
Follow up: Energy Transition Law in the plenary session. The Energy Committee of the House of Representatives modified the Senate's draft, increasing flexibility in the companies' deadline to comply with the clean energy certificates (Spanish). Nonetheless, the industrial sector is considering appealing the law if it is not modified (Spanish).
Market Trends
Nafin and KfW sign an ECO credit. The institutions signed a contract to support the implementation of the Energy Eco Efficiency Business Credit (Spanish). The program seeks to contribute to the efficient use and saving of energy in Mexican businesses with a loan of 50 million Euros (Spanish).
Pemex has its worst year in a decade! Pemex oil production decreased 6.6% this year, making for 11 consecutive years of slumping production of oil and gas (Spanish) (English). OPEC's production target had an impact on the market which can lead to a new low in Mexican oil prices (Spanish).
Banxico protects the peso by auctioning US$400m. The sale was an attempt to contain a drop of 1.6 percent in value, to 16.9 pesos per dollar. The first bidding of US$51m was at 16.84 pesos per dollar, the second auction increased to US$149m at 16.96 and a supplementary third auction totaled US$200 million bought at MXN16.92 (Spanish) (English). 
Strategy & Operations
Pemex sets foot in the US. The company opened the first of five gas stations in Houston. The Pemex-branded stations are franchisees owned by third parties who set fuel prices (English). Pemex's aim is to measure the impact of its brand in the US and identify business opportunities in the context of the energy sector opening (Spanish).
Wirewatt goes after CFE. The Mexican startup is selling its services in Nuevo Leon, installing and maintaining electrical generation systems with solar panels to the high consumption domestic sector (Spanish). Wirewatt plans to get funds from the development banks to reach 500 houses in Nuevo Leon, Guadalajara, and Mexico City (Spanish).
Pemex announced investments amounting to US$23bn. The projects include the production of low sulfur gasoline in six refineries with an investment of US$3.1bn and almost US$5bn in the reconfiguration of Tula refinery to reach a capacity of 25,000 barrels per day (Spanish). The investments are expected to create up to 60,000 jobs.
Thumbs up for ILER second wind farm. ILER and Iberdrola gained Semarnat's approval to build a second plant with an investment of US$200m to generate 150MW in Cañada Morelos, Puebla. The project includes 83.5km of 230KW transmission lines to CFE's substation in Tecali de Herrera (Spanish). 
Lateral Thinking
An airport connecting two countries. The pedestrian bridge which connects San Diego with the Tijuana airport was opened last week. The Cross Border Xpress will be open 24/7 to help fliers to avoid lengthy border crossings at San Ysidro and Otay Mesa (English). This means cheaper flights to Mexican destinations and beyond!
Quote of the Week
"La prensa no solo es el arma más poderosa contra la tiranía y el despotismo, sino el instrumento más eficaz y más activo del progreso y de la civilización."
"The press is not only the most powerful weapon against tyranny and despotism, it is the most effective and active instrument of progress and civilization."
–          Francisco Zarco (1829-1869), politician, journalist and historian
We hope you have a productive week. Please send any news, comments, or new airport ticket connections to MexicoWeekly@energynarrative.com.
Please share this with your friends and colleagues. They can sign up for free here.