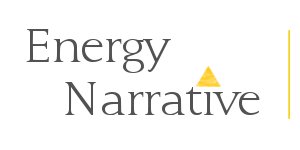 December 12, 2016 edition— Round 1.4 was a big hit; Pemex offered a US$5.5bn bond; Avant Energy will invest US$300m.
Last Week in a Minute or Less
Renewables & Electricity. Electricity auctions are a big opportunity for Spanish investment, and CFE will be the first to launch Fibra E.
Natural Gas & Liquid Fuels. LPG suppliers objected to CRE's deregulation plan and Avant Energy bets US$300m on Mexico's natural gas and electricity.
Oil & Gas Upstream. BHP Billiton, the new partner for Pemex in Trion; Round 1.4. was a success; and the CNH advised Pemex to migrate more fields.
Money & Power. Mexico attends an OPEC meeting; Pemex offered a three-tranche bond; and oil prices drop due to skepticism.
Déjà vu all over again. Last week's readers were particularly interested in Pemex's storage capacity open season (English); Trump's effect on gas prices (Spanish); and Carstens' resignation as Mexico's Central Bank Governor (English).
The Road to Reform
Pemex and BHP Billiton will partner for Trion…The Australian oil giant won the first farmout with the state-owned company with a 60% share for 50 years (English) (Spanish). After a tie, BHP Billiton offered a US$624m cash bond to complement its 4% royalty bid, while BP's offer was US$605.9m.
…and other oil giants won, too. A consortium of BP, Statoil, and Total won the 1,269 square mile Block 3 said to contain 1.669 billion barrels (English) (Spanish). ExxonMobil and Total were awarded the 1,149 square mile Block 2 which contains 1.440 billion barrels of oil equivalent (English).
LPG suppliers object to the CRE's plan to loosen delivery permits. The Energy Regulatory Commission (CRE) published in the Federal Commission of Regulatory Improvement a proposal to issue delivery permits to any individual owning a tank truck (Spanish). The LPG suppliers' association (ADG) opposed the new measure considering the tankers' lack of infrastructure and security measures as unfair competition.
Sener says the next goal is to attract more competition. The deputy secretary of hydrocarbons of the Energy Ministry (Sener) emphasized the success of the last round, but pointed out the necessity to "increase competition" (Spanish). More competition can bring an increase in technology, national content, and better practices to the sector.
Political Economy
Mexico attends the OPEC meeting. According to the Energy Minister, Pedro Joaquín Coldwell, Mexico will attend the December 10 meeting of the Organization of the Petroleum Exporting Countries (OPEC) in Vienna  (English) (Spanish). In the meeting, OPEC and non-OPEC oil producers will discuss final details for coordinating production cuts (English).
CitiBanamex said Round 1.4 gave Mexico a break. The success of the deep-water bidding and Pemex's partnership for Trion granted relief for Pemex's financial situation and a boost for the energy reform (Spanish). CitiBanamex maintains its positive forecast for Round 2 to take place March 24, 2017.
Gasoline taxes saved the day. From January to October, Mexico's federal government received MXN239.9bn from the special taxes on fuel, a 32% increase compared to the same period in 2015 (Spanish). Meanwhile, the value-added tax (VAT) fell short of what was projected, dropping 7.5% compared to October 2015.
Banxico will keep an eye on rate hikes. Mexico's central bank will "be cautious" with interest rates due to uncertainty over future US policy (English) (Spanish). After last month's 50 basis points hike in interest rates, Banxico's chief does not want to either fall "behind" or "get ahead" of  a proper balance.
Market Trends
CFE and Pemex will launch their Fibra E. Both state-owned companies could become issuers of their own Investment Trust in Infrastructure and Energy (Fibra E) next year (Spanish). The "necessary" placements will be made first by CFE and second by Pemex, following the steps of Fibras in the infrastructure and real estate sectors.
Fitch forecasts a slow economic recovery and a stable energy sector in 2017. The rating company estimates that the GDP of Latin America will recover to 1.6% in 2017 (Spanish). Fitch also predicted an increase in risk in Latin American infrastructure for next year and a stable outlook for the power sector (English) (English).
Pemex offered a three-tranche bond. Enjoying the optimism after Round 1.4, the state-owned company is making a new bond offering totaling US$5.5bn, rated Baa3/BBB+/BBB+ by Moody's and Fitch (English) (Spanish). Bank of America Merrill Lynch, Citigroup, JPMorgan, Mizuho, and Morgan Stanley will be the active bookrunners.
Oil prices fell on production cut skepticism. Following OPEC's Nov. 30 agreement, oil prices fell for the first time Dec. 6 due to data demonstrating record high production (English) (Spanish). After a 20% price increase due to the OPEC's announcement, doubts arose over the ability of production cuts to balance the market.
A bad Christmas present for the industrial sector: higher tariffs. Industries will pay 53% more in December for electricity, compared to the same month in 2015 (Spanish). Although the H-TL rate will increase in the entire country, the amount will vary from region to region.
Strategy & Operations
The CNH advised Pemex to migrate more fields. The National Hydrocarbons Commission (CNH) recommended that Pemex migrate fields in order to allow the state-owned company to develop other fields. The CNH approved migration of the A-0120-M-Field Ek and A-0039-M-Field Balam and offered a positive technical opinion to the Energy Ministry for two more (Spanish).
Electricity auctions, an opportunity for Spanish investment. Mexico's solar energy association said that the development of electricity plants as part of Mexico's energy auctions can promote solar energy (Spanish). Solar energy represents an opportunity for Spanish companies, as 80% of the country offers ideal conditions for photovoltaic plants.
Avant Energy bets US$300m on Mexico's energy sector. The newly created company based in Monterrey will invest up to US$300m in infrastructure projects related to natural gas, refined products, and electricity (English) (Spanish). The investment will take place in a first stage of US$150m and can later be increased to total US$300m.
Chevron bolsters its commitment with Mexico. The alliance between Pemex and Chevron in Round 1.4 reaffirms the company's commitment to Mexico (Spanish). Chevron was awarded an exploration contract for the 651 square miles of Block 3, and considers it an "honor" to be part of Mexico's energy reform (English).
The lack of infrastructure will force a boost in oil imports. The inefficiency in production and refining in Pemex's plants will cause an increase in oil imports, reaching up to 80% of domestic consumption (Spanish). Without investing in refineries, production will not increase and imports will be essential to meet fuel demand.
Old School Social
Events in the world beyond your screen – go see and be seen!
The Mexico Infrastructure Projects Forum is January 18-19 in Monterrey, Nuevo León.
Energy Mexico 2017 is the main energy sector event that covers all activities within the energy industry, and the only one organized by the private sector that includes a conference with the most prestigious speakers and an international scale B2B exhibit. http://www.energymexico.mx/
Lateral Thinking
3D printers can clean Mexico's water. Through reverse-osmosis, the Sonora Institute of Technology is developing 3D spacer meshes to simulate reverse-osmosis and obtain clean water from sea water (English). The aim with the new filters is to avoid continual damage to the meshes and achieve reduced build-up of detritus on the surfaces observed with previous filters.
Quote of the Week
"La materia, inmortal como la gloria cambia de formas, pero nunca muere."
"Matter, as immortal as glory, change shapes, but never dies."
Manuel Acuña (1849-1873), Mexican poet and novelist
We hope you have a productive week. Please send any news, comments, or new uses for 3D printers to MexicoWeekly@energynarrative.com.
Please share this with your friends and colleagues. They can sign up for free here.