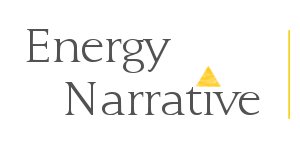 December 7, 2015 edition—Pemex contributes less, CFE and China sign investments, Iberdrola breezes along
Blind Spots
Illegal recording of OHL implicates Pemex and CFE. Allegedly, the chief of Pemex facilitated a meeting with CFE and OHL executives to discuss the award of Empalme 1 Combined Cycle Plant (Spanish). CFE denies the meeting took place, but it has been accused of having a "special" relationship with OHL in the past (English).
Electricity theft and debtors cost MXN85bn. CFE reported that state governments, municipalities, and residential consumers owe more than MXN43bn in power bills, especially in Chiapas, Chihuahua, Guanajuato, Hidalgo, State of Mexico, Tabasco, and Mexico City (Spanish). The remaining MXN42bn in losses stems from illegal taps and energy leaks in transmission equipment (Spanish).
Shipping companies demand Pemex pay up. The company owes almost US$2bn to shipping contractors who demand the Pemex hedge be used to pay them (Spanish). Pemex says the company offers restructuring of payments, part of its adjusted payments policy, to optimize company resources and guarantee its viability (Spanish).
Organized crime fears justify undersea gas pipeline. CFE decided to build the 800km Texas-Tuxpan gas pipeline under the sea to avoid insecurity problems and delays caused by negotiations of easements (Spanish). The cost of the pipeline is estimated at US$3.1bn (Spanish), 2.5 times more expensive than the cost of an onshore pipeline (Spanish).
The Road to Reform
Energy Transition Law is approved! The Senate passed the law that will regulate sustainable use, green energies, and a reduction in pollution in power generation, establishing that by 2018 25% of electricity must be produced with clean energy sources (Spanish). After some complaints, natural gas was left out of the clean energies category in the law (Spanish).
… despite some opposition. Although the Senate tried to avoid creating extra costs for private companies, the industrial sector has some concerns (Spanish). The Subsecretary of Electricity asserted that acquiring 35% of power from clean energy sources will drive production costs up by 2.19% and not 15% as the sector argues (Spanish).
Follow up: 80% of gas stations receive new permits. The CRE has issued 9,055 operating permits to gas stations, as a consequence of the energy reform (Spanish). The remaining 20% of service stations have until December 31 to either get the permit or be barred from selling gasoline; non-compliance fines amount to between 10 and 30 million pesos.
Mexico lowers bid minimums for Round 1.3. The SHCP reduced the minimum royalties required from a range of 30.2% to 40% of pre-tax profits to a range of one to ten percent for the Dec. 15 bidding for 25 onshore fields (Spanish) (English). The reduction was decided after the low rate of allocation of fields in Round 1.1. 
Political Economy
Pemex earns less, contributing to treasury shortfall. Oil profits in October dropped 48.5% on a yearly basis, despite a slightly higher crude output (Spanish) (English), a 10.5% decrease y-o-y for the month which increases the treasury shortfall by MXN24.5bn. Pemex debt rose from MXN786.8bn in 2012 to MXN1.4 trillion in September, equivalent to 10.6% of GDP (Spanish).
…and Pemex woes continue. With oil prices low, Pemex contributions to the treasury total MXN855bn through October, a decrease of 18.5% from last year; the reduction could reach MXN200bn for the year (Spanish). Remittances sent through October outpaced oil exports for the first time in history: families sent home MXN20.6bn, 46m more than foreign oil sales (Spanish).
Pemex donations to Edomex highlighted. Pemex made in-kind donations to the state of Mexico worth MXN225m, 7.9% of the total it donated to states in 2014 (Spanish). The state produces no oil but received MXN15.5m in cash, MXN36.3m in fuel oil, and 173.8m in fuels. The discretionary are controversial due to lack of accountability.
Mexico wants to reduce polluting emissions by 22%. The Environment Secretary warned that climate change costs six percent of GDP, and taking adaptive measures will cost 4% of GDP (Spanish). Mexico pioneered a proposal for a 51% reduction of carbon black and now it is set to reduce its polluting emissions.
Market Trends
CFE and China sign investment agreement! The power company and the Zhonghua Businessmen's Association signed an agreement that pledges a US$2bn investment by the Chinese group (Spanish). China National Corporation for Overseas Economic Cooperation also signed an investment of US$2.15bn with Durango state for construction of a combined cycle plant with a 1,500MW capacity (English).
Green energies a good investment bet. In order to achieve the goal of generating 25% of power with green energy sources by 2018 and 35% by 2024 (Spanish), a US$5bn annual investment in renewable technologies is required during the next 14 years. This level of investment could increase GDP by US$45bn and generate 180,000 jobs.
Pemex unsecured notes rated at BBB+. Standard & Poor's assigned a "BBB+" rating to the state-owned company's Swiss Franc-Denominated Proposed Senior Unsecured Notes (English). The rating company expects Pemex to use the funds to finance its investment program and to restructure its debt.
Oil hedges not enough to cover budget shortfall. Although the oil hedge will contribute US$6.4bn to government coffers, the Treasury will still face a shortfall of MXN89.5bn in public finances due to lower oil revenues (Spanish). The SHCP is attempting to compensate with an increase in tax collection derived from the tax reform (Spanish).
Strategy & Operations
Iberdrola opens fifth wind farm in Mexico. In partnership, the Spanish company and Iler inaugurated Pier II wind farm, with a capacity of 66MW supplied by 33 wind turbines (Spanish) (Spanish). Iberdrola is investing US$5bn in the ongoing construction of three new combined cycle power plants and three cogeneration plants (English).
Offshore saline area attracting interest. The CNH has identified areas with saline deposits which are normally very rich in oil content (Spanish). The offshore fields are in deep waters in the Saline area of the Isthmus of Tehuantepec. New techniques allowed Pemex to identify prospective reserves estimated at 5.537 million barrels of oil equivalent.
Pemex and Global Water Development Partners seal a deal. Both companies partnered to develop storage and residual water treatment at Pemex upstream and downstream installations (Spanish). Global Water Development Partners will invest US$800m. The company was established and is owned by funds controlled by Blackstone Energy Partners (English).
ENI signs first Mexican oil contract. The Italian company has signed the allocation of Amoca, Tecoalli, and Miztón shallow water fields for oil extraction, which are 108 feet below the ocean surface and have proven reserves of 107 million barrels (Spanish) (English). ENI will invest US$1.1bn to develop the fields.
Lateral Thinking
New passageway found in Templo Mayor. The National Institute of Anthropology and History team found a passageway that leads to two sealed chambers, which may be the resting place of the cremated Aztec leaders (English). The Templo Mayor site was the most important temple complex in Tenochtitlan, center of the Aztec empire, nowadays Mexico City.
Quote of the Week
"Quiero morir siendo esclavo de los principios, no de los hombres."
"I want to die being a slave of principles, not of men."
–          Emiliano Zapata, military and peasant leader during the Mexican Revolution
We hope you have a productive week. Please send any news, comments, or secrets about Aztec tunnels to MexicoWeekly@energynarrative.com.
Please share this with your friends and colleagues. They can sign up for free here.