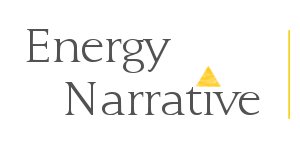 December 5, 2016 edition— Pemex partnered up; pipelines will open regionally; and Veracruz goes for bio-ethanol.
Last Week in a Minute or Less
Renewables & Electricity. MHI is interested in Latin America's geothermal energy; an ethanol bio-refinery is authorized in Veracruz; and Sener plans to bring electricity to all.
Natural Gas & Liquid Fuels. Pipeline open season will be regional and contended; Trump's effect on Mexico's natural gas imports; and Pemex's declining production increased oil imports.
Oil & Gas Upstream. OPEC agrees to cut production; Pemex will partner up with Chevron and Inpex for Round 1.4; and Talos Energy's development plan is approved.
Money & Power. Banxico, the OECD, and Wall Street fight Mexico's Finance Ministry over growth forecasts and Pemex's debt was reduced slightly.
Déjà vu all over again. Last week's readers were particularly interested in Pemex cancelling 400 contracts (Spanish); CFE spending US$7.8bn on unfinished infrastructure (Spanish); and Pemex's new shale exploration unit (Spanish).
The Road to Reform
Pipeline open season, by region… The state-owned company will start its open season in the northern region, including the storage terminals of Ensenada, Mexicali, and Rosarito (English) (Spanish). In Baja California, Chihuahua, Coahuila, Nuevo León, Sonora, and Tamaulipas, Pemex will offer 37% of the pipeline capacity, equivalent to 267,000 barrels per day (Spanish) (Spanish).
…and Pemex pipelines will be a contested prize. The CRE said that the first open season for pipeline capacity and storage will attract 150 companies that already have permission to import gasoline and diesel (Spanish). The open season will also speed up significant investments in infrastructure (Spanish).
Transparency, the cornerstone of Round 1.4. Companies interested in the ten deep-water fields to be auctioned on December 5 have warned of overregulation in the process (Spanish). According to Raúl Camba, CEO of Accenture Estrategia, the transparency procedures will be key in Round 1.4., due to Mexico's historic problems with corruption.
Sener plans to light up all of Mexico. The Energy Ministry seeks to bring electricity to 99.8% of Mexico's population through the Universal Electrical Service Fund, to be capitalized with MXN12bn. Nowadays, 1.8 million Mexicans, almost 1.5% of the population, have no access to the electrical service (Spanish).
Training, what the energy reform may be lacking. According to former Finance Minister Pedro Aspe, more training and an improved educational system in the oil-rich southeastern states will help implementation of the energy reform (Spanish). Teachers need to go to New Orleans or San Luis to be trained by oil specialists.
Political Economy
Carstens says good-bye to Banxico. Agustin Carstens resigned as Mexico's Central Bank Governor, effective July 1, 2017 (Spanish). Carstens said that his decision should not be considered a reaction to a "conflict with the Finance Ministry" or as a desertion during a complicated time with Trump's victory (English).
Banxico fights Mexico's government over growth forecasts… Mexico's central bank reduced its 2016 growth projection to between 1.8% and 2.3% from a previous forecast of 1.7% to 2.5%, and adjusted the 2017 forecast to between 1.5 and 2.5% from 2.0 to 3.0% (English). The Finance Ministry maintained more optimistic forecasts for 2016 and 2017 (English).
…and the OECD and Wall Street side with it. The chief Latin America economist at Goldman Sachs describes as "optimistic" the government's growth projection (English). The Organisation for Economic Co-operation and Development (OECD) lowered its 2017 growth forecasts for Mexico to 2.3%, down 3% from its previous prediction (Spanish).
Pemex's debt shrank 4.5% in the second semester. In June, the state-owned company registered a MXN$1.79 trillion debt and by the end of 2016 it will have been reduced to MXN1.71 trillion, a decrease of 4.5% (Spanish). The cost to finance the debt has been MXN69bn in 2016, equal to 4.2% of the total debt.
NAFTA could include labor reforms. Mexican politicians say that NAFTA could be modified to include a measure to regulate seasonal permits, similar to a Canadian program, to reduce illegal immigration (English). This measure could help U.S. industries have access to a temporary and legally controlled work force for busy seasons, such as harvesting.
CFE's consumers are happier than ever. The state-owned company reduced by 28% the number of complaints filed by customers before the Prosecutor for Consumers (Profeco) through October. CFE registered 19,935 complaints presented to Profeco, a significant reduction from the 27,513 grievances presented in 2015 (Spanish).
Sponsored Content
December 8 and 9, 2016, The Woodlands, TX.
Given the importance of the energy sector for economic growth and recent developments that have positioned the North American region in a path towards energy independence, we are presenting a unique opportunity to discuss the different factors that have contributed to this major shift in the energy industry.
Market Trends
OPEC members agreed to cut production. OPEC members agreed to lower production by 1.2 million barrels per day, a move that triggered an immediate increase of 8% in oil prices (English) (Spanish). Saudi Arabia accepted a hike in Iran production to reach 3.8 million barrels a day and an additional reduction of 600,000 barrels per day for non-OPEC countries.
Mexico imports 58% of its gasoline… Pemex's refinery output fell 11.6%, forcing oil product imports to increase 14.3% (Spanish) (English). From January to October, scheduled and unscheduled stoppages in refineries caused an increase in oil imports, which now equal 58% of all gasoline sold.
…while most of Mexico's crude oil goes abroad. According to Pemex Exploración y Producción (PEP), 1.312 million barrels per day were exported from August 1 to November 20. On average, only 808,000 barrels per day remained in Mexico to be processed by the National Refining System (SNR), just 37% of the domestic production (Spanish).
How will Trump affect Mexico's natural gas imports? A sudden cut in U.S. natural gas exports to Mexico could lower its price in Texas by 30% (Spanish). Pipeline exports through August 2016 were at 3.6 Bcf per day, 85% above the five-year average level (English).
Fuel and natural gas prices will scale up in 2017. The US Department of Energy forecasts a 22.8% increase in gasoline prices for the first semester of 2017 (Spanish). The price of natural gas will increase 79.3% in the next semester, while diesel will average an annual increase of 11.3%.
Strategy & Operations
Chevron, Inpex, and Pemex join forces for Round 1.4. The state-owned company will partner with the U.S and Japanese companies, Chevron and Inpex Corp., to bid in the Dec. 5 auction for deep-water fields (English) (Spanish). In total, seven consortia and eight individual operators pre-qualified for the tender (English).
The CNH okayed Talos Energy's plan. The National Hydrocarbons Commission (CNH) approved the U.S. company's budget of US$77.4 million for 2017 (Spanish). The amount will be used to develop the fields won in Round 1.1., to incorporate between 52 and 78 million barrels in reserves from just one project.
Veracruz will have a brand new ethanol bio-refinery. The Environment and Natural Resources Ministry granted a permit to Soluciones en Ingeniería Naval Marina y Terrestre to develop a new plant to produce biodegradable fuel in Veracruz (Spanish). The plant will use sugar cane to produce 120 million liters per year.
MHI set eyes on Latin America. The Mitsubishi-Hitachi venture is viewing Ecuador, Mexico, and Nicaragua as potential countries for geothermal wells (English). The company won an order in Costa Rica to supply a 55MW turbine and counts on financing facilities from the Japan International Cooperation Agency to drill and build geothermal wells.
The Supreme Court is ready to rain on the STPRM parade. The Supreme Court will deliberate on an appeal of an antitrust commission (Cofece) resolution which charges the state-owned company engaged in monopolistic practices (Spanish). In 2013, Cofece ordered an end to the exclusive right of the Pemex union to control oil transportation to gas stations.
Old School Social
Events in the world beyond your screen – go see and be seen!
The Green Energy Solutions 2016 is December 5-6 at Iberostar Hotel, Cancun.
Energy Mexico 2017 is the main energy sector event that covers all activities within the energy industry, and the only one organized by the private sector that includes a conference with the most prestigious speakers and an international scale B2B exhibit. http://www.energymexico.mx/
Lateral Thinking
A boy from Tamaulipas created a bulletproof backpack. A 11-year-old student, Juan David Hernández, invented a bulletproof backpack to protect kids like him from everyday shootings in the northeastern state (English). The backpack includes a bulletproof vest, a flashlight, an anti-theft alarm, and a GPS tracker linking to the cellphones of his parents.
Quote of the Week
"Por supuesto que la paz es el respeto al derecho ajeno, en eso todos estamos de acuerdo. En lo que nadie está de acuerdo es en cuál es el derecho ajeno."
"Of course, peace is respect for others' rights, we all agree on that. What nobody agrees on is in what are the rights of others."
Jorge Ibargüengoitia (1928-1983), Mexican writer.
We hope you have a productive week. Please send any news, comments, or new bullet-proof ideas to MexicoWeekly@energynarrative.com.
Please share this with your friends and colleagues. They can sign up for free here.