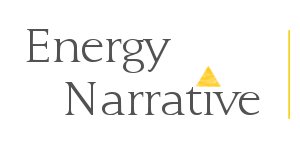 August 31, 2015 —GDP outlook slumps again, Round One gains some speed, and SAT has a new watchdog.
Blind Spots 
Here comes the triple whammy. The Secretary of Finance has cut its 2015 GDP growth estimate to 2%-2.8% (English), down from a 2.2%-3.2% range. This decision came as the US dollar crossed the MXN17-per-unit threshold (Spanish) while Mexican oil reached a record low of US$36.24 per barrel, down from the January 13 price of US$37.36 (Spanish).
Moody's possible downgrade haunts Pemex. The ratings agency put Pemex's A3 credit ratings on review for downgrade (Spanish) (English), citing the company's weak cash generation and growing financial leverage. Moody's sees Pemex needing to increase debt through 2017, unless the Mexican government secures greater equity capital or a lower fiscal burden (English). 
Illicit fuel taps continue to multiply. Between January and July 2015, illegal taps on Pemex fuel pipelines rose to 3,093, a 56% y-o-y increase (Spanish). Around 70% of these taps are in the Gulf states of Tamaulipas and Veracruz and in the non-oil-producing states of Guanajuato, Jalisco, Mexico, and Puebla.
Juchitán's epilogue winds off. Indigenous communities of Juchitán, Oaxaca, filed a lawsuit for injunction against Sener's approval of the El Espinal wind farm, citing violations of the consultation process (Spanish). This puts at risk again Energía Eólica del Sur's planned investment of MXN14.5bn investment for construction of the 396 MW project.
The Road to Reform
Round One's phase two is slowly finding its rhythm. By August 20, CNH counted nine individual companies and five consortia as pre-qualified bidders for the upcoming auction of five shallow-water areas (Spanish) (English). The solo players list (English) includes Chevron, CEPSA, CNOOC, DEA Deutsche Erdoel AG, Lukoil, ONGC Videsh, Plains Acquisition, Statoil and Shell. 
…As stage three pumps up the volume. To date, 82 E&P companies have shown interest in Round One's third tender, 41 of which have paid access to the data room. Of these, 18 players have already entered the pre-qualification process (Spanish) (English) to bid in mid-December for 25 onshore production areas under license contracts.
SAT sharpens its teeth against the bad oil guys. The Tax Administration Service (SAT) has inaugurated the Hydrocarbons Bureau (Spanish), a monitoring agency that will help Treasury manage oil and gas revenues. Among other responsibilities, the new watchdog will track money laundering and terrorism financing activities in the hydrocarbons industry.
IMP seeks a longer leash. As it celebrates its 50th anniversary, the Mexican Petroleum Institute (IMP) plans to become a for-profit state enterprise (Spanish). Conditional upon federal government authorization, this transformation would give the IMP greater decision-making and spending autonomy than it currently has as a Pemex R&D arm.
Political Economy
Third time's the charm? Three times between August 19 and 24, Mexico's central bank auctioned US$200m in an extraordinary measure to strengthen the peso (English). Banxico has delved into its foreign reserves to support the local currency, spending over US$9.1bn, or 4.7% of the total (Spanish), since December 2014. 
Former oil union leader is off the hook. Ricardo Hernández García, ex-leader of the oil union's Section 48, walked out of the Tabasco state prison after being exonerated from an alleged MXN500m fraud (Spanish). Federal police had arrested him on July 30 on charges of profiting from selling a commission for transportation services for Pemex.
Market Trends
US gas feeds Mexico's pipe dreams. Between 2009 and 2013, the US doubled its gas exports to Mexico, sparking expansions that lifted US-to-Mexico pipeline capacity to 8.5 BCF/d. As a result, America's Natural Gas Alliance believes the US could be exporting 4 BCF/d to Mexico by 2020 (English). 
Is the grid expansion plan crossing the line? The Prodesen program estimates a 40%+ reserve margin for 2019 (Spanish), since 43% of the planned generation capacity additions will be already onstream by then. Although it exceeds ECLAC's recommended 17%, Sener expects this margin will gradually decrease to 13.7% by 2029.
Sener targets 15% electricity system losses to 2018. Today's transmission and distribution losses in the national grid hover around 18% of total energy output (Spanish), compared with an average of 6% for OECD member countries. Up to 2014, technical and non-technical electricity losses in Mexico were equivalent to MXN49.4bn.
Dearer Dollar inflates Mexico's fuels imports bill. In January this year, Pemex spent over MXN12.2bn to import 401,000 barrels of gasoline per day at an MXN14.67-per-USD exchange rate. By June, when the USD cost MXN15.45, the state oil company had to pay MXN19.9bn for importing 412,000 barrels of gasoline daily (Spanish).
…But Mexico-US oil swap might give a little push to local refining. With 100,000 barrels per day of US light oil imports, Pemex could add up to 15,000 barrels of gasoline (Spanish) to its daily production. This would also help improve refining margins by an average of 2 to 3 US dollars per barrel. 
Strategy & Operations
CFE bets high on a gasified future. Since August 2014, the electricity utility has auctioned seven gas pipelines worth over MXN2.3bn (Spanish), and is now tendering the Samalayuca-Sásabe project. CFE has also awarded contracts for three combined cycle power plants, and will open bids for five more gas-fired units through late September.
…Paving the way with new transmission infrastructure. CFE awarded a seven-line transmission project in Sonora to connect the Empalme I combined cycle plant to the power grid. The winning consortium will invest US$86.7m (Spanish) (English), or 29% less than CFE expected, seeking to start operations in two years.
Illiquid Pemex owes MXN51bn to contractors. Pending payments to service providers in the E&P and refining segments amount to MXN34bn and MXN17bn (Spanish), respectively. If Pemex does not pay up within three months, it could push contractors to lay off 5,000 employees and cancel 6,000 new jobs.
SME's comeback heats up the power game. Amid growing controversy (Spanish) (English), the electricity union seeks to rehire laid-off LyFC workers through its agreement with Mota-Engil (Spanish). The Portuguese consortium will invest an initial MXN12bn in revamping 14 hydroelectric plants (Spanish), targeting MXN150bn over the next 8-10 years.
Lateral Thinking
Aztec skulls return from the underworld. A team of archeologists discovered a huge ceremonial skull rack (Spanish) (English) behind Mexico City's downtown cathedral. The main altar of the Aztec empire, the great Tzompantli inspired fear and awe by displaying the craniums of sacrificed enemy warriors—is the spooky season is coming ahead of time? 
Quote of the Week
"No sólo el amor es el móvil de las acciones de las mujeres: ellas son capaces de todos los entusiasmos, y los deseos de la gloria y de la libertad de la patria no les son unos sentimientos extraños."
"Not only is love the motive of women's actions: they are capable of all enthusiasms, and the wishes of glory and freedom of the fatherland are no strange sentiments to them."
–          Leona Vicario, Independence leader
We hope you have a productive week. Please send any news, comments, or skull sculptures to MexicoWeekly@energynarrative.com.
Please share this with your friends and colleagues. They can sign up for free here.