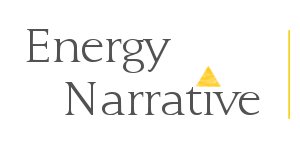 August 3, 2016 edition—Hedging next year's oil price, a glum outlook for the peso, and CFE plants some trees.
Blind Spots
Pemex suffers 11th straight quarter in the red. The company reported a net loss of MXN84.6bn (US$5.2bn) during Q2 2015 (English), up almost 62% y-o-y. Meanwhile, its average oil production declined by 9.8% (English) to 2.225 million barrels per day amid a 44% y-o-y drop in Mexican crude prices (English). [
Does anyone remember Round 0.5? Pemex still has 22 contract migrations—with a potential capital inflow of US$44bn (Spanish)—in the freezer. Eleven of the contracts were supposed to adopt one of the new E&P modalities by late 2014, with the remainder scheduled for the first half of this year.
Fuel theft buoys on impunity. Between January 2008 and May 2015, Mexico's Attorney General filed 14,560 cases of illicit fuel taps (Spanish), and the taps could nearly triple by 2021. To date, only 2,185 of the investigations, or 15% of the total, have led to the prosecution and incarceration of suspects. 
The Road to Reform
CNH officially awards Round One's first two contracts… The hydrocarbons commission officially announced the first tender's results, awarding blocks 2 and 7 (Spanish) (English) to the Sierra Oil & Gas, Talos Energy, and Premier Oil consortium. Accordingly, Hunt Overseas and Statoil ranked second in the respective bids for these contractual areas.
…But deepwater opportunities have to wait. Energy minister Pedro Joaquín Coldwell announced the call for bids in deepwater fields will be delayed two months until late September (English). The poor results of the first tender remain fresh, so he reckoned the need to sweeten bid terms for the coming auctions.
Heading off land conflicts. Pemex and the Agricultural, Territorial and Urban Development Secretariat (Sedatu) will cooperate to ensure that hydrocarbons E&P and transportation projects respect property rights of local residents (Spanish). Sedatu will prioritize legal counseling and conciliation efforts to help peasants protect communal land in their agreements with Pemex.
SE seeks greater efficiency in clean energy projects. The Economy Secretariat issued nine norms on operating machinery and equipment for renewable energy infrastructure (Spanish). These rules include, but are not limited to, stricter operating standards for geothermal turbines, noise control parameters for windmills, and additional efficiency requirements for electrolytic cells.  
Political Economy
Mexico apparently resumes its oil hedging program. Bloomberg and Reuters report the Mexican government has contracted oil hedges to lock in a crude price of US$48 per barrel through November 2016 (English). The operation follows turbulence in early July (English) which pushed Brent and WTI oil prices near six-year lows.
US dollar could soon hit the MXN16.50 mark. Some experts even believe that an exchange rate of MXN17 to the dollar is likely in the short term (Spanish), as the hike in US Fed's interest rates looms large. Meanwhile, uncertainty over Mexico's crude oil price, now down to nearly US$45 per barrel, continues to add pressure.
Oil stabilization pays. Between January and June this year, the Mexican Oil Fund for Stabilization and Development transferred more than MXN203bn (Spanish) to the Federal Treasury and other trust funds. This amount was reportedly equivalent to 1.1% of the country's GDP. 
Market Trends
The line-up for lighting up Mexico. The government will tender US$62 bn in electricity and gas infrastructure projects through 2029 (Spanish) to meet a projected doubling of demand by 2025. Upcoming auctions could see familiar faces such as Siemens, Abengoa, Energy Transfer, Mastec, ACS, Ethuss, and Isolux Corsán along with Mexican heavyweights Diavaz and Carso. 
Strategy & Operations
Pemex has five "deep" reasons to farm out. The state oil firm plans to submit its remaining farm-out requests to Sener in August, this time for deep water fields in the Gulf of Mexico (Spanish) (English). Pemex will thus complete the 16 proposals for alliances with private companies in E&P.
New procurement model saves Pemex more than MXN39bn (about US$2.15bn). In 2014, the state-owned company saved over MXN21.3bn from centralizing its procurement process and renegotiating supply operations. So far this year, Pemex has achieved at least MXN15bn in savings (Spanish) from contract renegotiations and discounts agreed with contractors and suppliers.
Pemex will build a US$500m methane plant in Puebla. The first of its kind in Mexico, this project will help create 200 new direct jobs and 3,000 more during its construction (Spanish). Strategically located near the Independencia petrochemical complex, it will also help substitute methyl tert-butyl ether (MTBE) with methane to oxygenate gasoline (Spanish).
Another Spanish bank jumps into the retail fuels scene. Banco Santander signed an agreement with Pemex to provide banking services and credit loans (Spanish) to the 11,000+ gasoline stations operating across the country. To this end, the financial group counts with a dedicated, start-up fund of MXN20bn.
CFE awards a 19-km gas transportation project in San Luis Potosí. Scheduled to start operations by mid-2016, the Ramal Villa de Reyes pipeline will have a capacity of 276 million cubic feet per day (Spanish). The winning US$7.9m offer for this project was US$17.1m below the budget ceiling set by CFE.
Tec de Monterrey backs up Pemex in human capital development. Mexico's top-tier technology institute agreed to support Pemex in developing scientific research and provide training and consulting to boost its competitiveness (Spanish). In turn, the national oil company will facilitate internships and social service programs for Tec students.
Istmo oil is big in Japan. Pemex has agreed to sell six million barrels of Campeche's light crude to JX Nippon (Spanish) (English), Japan's largest refiner. The Istmo oil will be shipped in six cargoes from the Salina Cruz terminal, in the Pacific coast, between August and January 2016. 
Lateral Thinking
CFE goes from green to greenery. As part of Ecatepec's annual reforestation program, CFE supported local authorities and over 100 families to seed more than 2,000 trees in the city's largest natural reserve, the Sierra de Guadalupe (Spanish).— The Valley of Mexico says thanks!
Quote of the Week
"Morir es nada cuando por la patria se muere."
"Dying is nothing when you die for the fatherland."
–          José María Morelos y Pavón
We hope you have a productive week. Please send any news, comments, or tree seeds to MexicoWeekly@energynarrative.com.
Please share this with your friends and colleagues. They can sign up for free here.