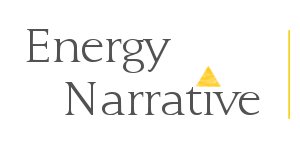 August 29, 2016 edition— Round 2.2 was finally announced; Carlos Murrieta Cummings was named Pemex TRI's CEO; and Pemex cancelled Seadrill contract.
Last Week in a Minute or less
Renewables & Electricity. CFE powers up electrical cars through independent meters, Cofece should keep an eye on CFE Solar, and Nafin offers green bonds in pesos.
Natural Gas & Liquid Fuels. Mexico imported more and produced less, and half of the natural gas will come from the US.
Oil & Gas Upstream. Round 2.2 was announced with fanfare, Chevron, ExxonMobil, and Hess join forces to fight in Round 1.4, and new geothermal licenses were issued.
Money & Power. Carlos Murrieta Cummings was named CEO of Pemex TRI, S&P lowered Mexico's sovereign credit outlook, and Pemex proposes Afores invest in Trion.
Déjà vu all over again. Last week's readers were particularly interested in the creation of the Mexico-US Energy Council (Spanish),  the early approval of unregulated gasoline prices (Spanish),  and the creation of new small refineries (Spanish).
The Road to Reform
The great summer announcement: Round 2.2 is here at last! The Energy Ministry announced Round 2.2 which is expected to draw investments of US$5bn for a dozen onshore fields (English) (Spanish). Fields are located in the Burgos basin and the Southeast basin and winners of licenses will be announced on April, 2017.
Chevron, ExxonMobil, and Hess team up for Round 1.4. The U.S. oil companies reached a Joint Operating Agreement to bid as a consortium for the drilling rights in 10 deep-water areas on December 5 (English) (Spanish). The agreement determines which company will act as the operator of the area.
Sener handed out new geothermal licenses. The Energy Ministry awarded three licenses for exploration of geothermal resources to Grupo ENAL and Grupo Dragón (Spanish). Grupo ENAL's licenses are located in Baja California (144 km2) and Guanajuato (145 km2), and the Grupo Dragon's license covers 105.45km2 in Jalisco.
ANES wants Cofece to keep an eye on CFE Solar. The National Solar Energy Association (ANES) warned about a conflict of interest in CFE Solar due to CFE's access to client databases (Spanish). The Federal Economic Competition Commission (Cofece) regulates distributed power, but CFE's restrictions regarding solar generation are still unclear.
Political Economy
The Finance Ministry's trick to protect oil revenues. The Finance Ministry may use the Budget Revenues Stabilization Fund (FEIP) to complete funding of the oil hedge (Spanish). The "Oil hedge complement" line item, created in 2015, allows use of public resources to cover part of the oil price unprotected by the market.
Carlos Murrieta Cummings was named CEO of Pemex TRI. The Administrative Board of the state-owned company approved the appointment of Carlos Murrieta Cummings as the new CEO of Pemex Industrial Transformation (TRI) September 1. Murrieta Cummings was director of Pemex's operations, including strategic planning, from 2009 until April 2015 (Spanish).
CFE loses a kilometer of copper cable every day. On average, the state-owned company is robbed of copper cable 6.5 times per day, losing MXN62.7m yearly. According to CFE, organized crime stole 1,143 meters per day last year and there have been 2,406 cases of theft in 2016, signaling a rise in heists this year (Spanish).
Pemex: Afores could invest in Trion. The state-owned company invited Pension Fund Administrators (Afores) to invest Mexicans' savings in deep-water projects such as Trion. This exploration and extraction project will need an investment of US$11bn and a 10% participation for a financing partner not related with the energy sector is considered (Spanish).
Gasoline imports reached a new record… In July, the state-owned company imported 554,800 barrels of gasoline per day, 67.2% of domestic sales (Spanish). The amount in July was the highest volume of imported gasoline since public records were created in 1990 (Spanish).
…and Pemex's crude production keeps dropping. The state-owned company produced an average of 2.157 million barrels per day, 0.96% less than the 2.178 million average in June (English). In 2020, Pemex's production will drop by 700,000 barrels per day compared to the current production (Spanish).
Market Trends
S&P changed Mexico's sovereign credit outlook to negative. The rating agency lowered the sovereign credit outlook to negative from stable (English). Standard & Poor's said a downgrade of the sovereign rating could come within two years if government debt keeps increasing, foreseeing net debt will reach 45% of Mexico's GDP in 2016 (Spanish).
Energy sector FDI skyrocketed. Foreign direct investment (FDI) in energy sector activities reached US$1.4bn in the first half of 2016, a year-on-year average increase of 93.3% (English) (Spanish). The biggest investment flows went to electricity generation, transmission, and distribution, capturing US$594.2m and gas pipeline transportation with US$543m.
Sener and LP Gas distributors tangled up in a fight. The Energy Ministry denied possible shortages after private LP gas distributors threatened to cut imports due to the government's decreed 10% drop in prices (Spanish). The ministry accused the LP gas vendors of not passing on cost savings to final users (Spanish).
Nafin bets on green bonds in pesos. On August 31, Nacional Financiera will issue up to MXN2bn in green bonds, a novelty in the local market (English) (Spanish). The seven-year bonds will finance renewable energy projects and BBVA Bancomer and Banamex will place the sale.
Oil hedging helps to compensate for shortfall in oil revenues. If the first part of the oil hedging program is collected, Mexico would receive MXN53.1bn, equivalent to 0.3% of GDP (Spanish). Together with special taxes on gasoline, two thirds of the shortfall due to low oil prices will be covered.
Strategy & Operations
CFE powers up electrical cars through separate meters. The state-owned company will promote the use of electrical cars offering free installation of separate meter boxes at the homes of drivers. Through a separate billing, domestic users could save almost 40% by remaining within the subsidized framework of tariff prices for each meter box (Spanish).
Pemex puts an end to the Seadrill platform contract. The state-owned company cancelled the contract for the West Pegasus platform of the Seadrill company because low oil prices squeezed Pemex and it cannot pay the daily rent (Spanish). Seadrill will seek a refund of its expenses (English).
Half of Mexico's natural gas will come from up north. In September, almost 51% of the demand for natural gas will be supplied by the United States, according to Platts Analytics Bentek Energy. The gas transported from Arizona and Texas will reach 4,128 Mcf per day in September and 4,200 Mcf in October (Spanish).
Credits to update electrical equipment are launched. The federal government will give loans of 50,000 pesos, payable in five-years, to low-income families for buying energy-efficient electrical equipment for the home (Spanish). The Energy Minister said the program promoting sustainability in homes will amount to MXN1bn.
Old School Social
Events in the world beyond your screen – go see and be seen!
The Mexico Energy Summit  is September 7 at the Marquis Reforma Hotel in Mexico City. The Summit will gather 200 leaders to cover a variety of projects in Oil & Gas, Electricity, Renewables, Mining, the Environment, Technology, Finance, Risk and Regulation. Click here to request the agenda.
The Mexican Energy leaders 4th Annual Conference and Exhibition is September 7-8 at the Sevilla Palace Hotel, Mexico City.
The Texas-Mexico Business Forum is September 22-23 at the International Center for Trade, Eagle Pass, TX.
The Platts 20th Annual Mexican Energy Conference is November 14-15 at Hotel St. Regis, Mexico City. If you work in energy in Mexico, this is the place you need to be. Meet with senior officials and entrepreneurs from leading organizations and government institutions, and learn the latest about Mexico's energy reform. For more information: www.platts.com/mexicanenergy
Lateral Thinking
MIT awarded a Mexican researcher for creating infection detector strips. Eva Hernández was recognized as one of Mexico's under-35 innovators to watch by MIT Technology Review (Spanish). Paper strips attached to women's underpants change colors to indicate pH levels making it possible to detect vaginal infections which, if left untreated, may increase the risk of catching STDs (Spanish).
Quote of the Week
"Quiero morir cuando decline el día, en alta mar y con la cara al cielo, donde parezca sueño la agonía."
"I want to die when the day draws to an end, at sea and looking into the sky where agony seems like a dream."
Manuel Acuña (1849-1873), Mexican poet greatly influenced by the romanticist movement
We hope you have a productive week. Please send any news, comments, or inventions to detect infections to MexicoWeekly@energynarrative.com.
Please share this with your friends and colleagues. They can sign up for free here.