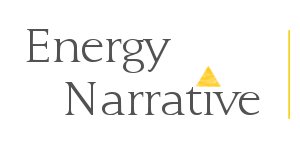 August 24, 2015 —An E&P tender is missing, Mexico hedges its oil, and US-Pemex crude swap is a go.
Blind Spots
Where did phase four go? Dedicated to deepwater and heavy oil blocks, Round One's fourth tender never came in early August as scheduled. CNH said it was not cancelled, only delayed three weeks due to complexity of the projects and the size of required investments—a senator asked, "What about the adverse oil price climate?" (Spanish)
The clock is ticking for gasoline retailers. From 1 January 2016, all Pemex franchise owners and road tanker operators must have a CRE permit to continue with their activities (Spanish). With less than four months left, CRE has only authorized 4.8% of the 11,313 gasoline stations operating in Mexico.
Gas Express Nieto finally redeems hospital loss. The local LPG distribution company was fined over MXN66.5m (Spanish) (English) for damages caused to a maternity hospital in January, when a leak in one of its refueling trucks caused an explosion that killed five people and injured another 15.
The Road to Reform
Round One's second stage promises up to US$10bn. Some experts support CNH's expectations (English) that sweetened bid and contract terms will spur more interest in the upcoming oil auction (English), scheduled for September 30. If awarded, the five shallow-water blocks on tender would require at least US$4bn for the development phase (Spanish). 
Meanwhile, phase three line-up continues to grow. By mid-August, 74 E&P companies had already shown interest in the 25 onshore blocks to be awarded on December 15. CNH has authorized data room access to 55 of them, whereas 14 players are currently in the prequalification process to enter bids (Spanish) (English).
CNH sets rules for measuring hydrocarbons reserves. The hydrocarbons commission issued guidelines for how to quantify and certify domestic oil and gas reserves (Spanish). These include technical and procedural aspects that both E&P operators and accredited certifiers must follow in measuring of commercial volumes and contingent resources.
Sener announces first-ever electricity auction for October. The Energy Secretariat and power system operator Cenace will call for bids to auction electricity generation projects and clean energy certificates (Spanish). This will open the door to nearly 50 contenders (Spanish) that will see the definitive rules for the wholesale electricity coming out next week.
Political Economy
Hacienda discloses oil hedging strategy for 2016. It's official, the Mexican government has contracted oil hedges to lock in an average crude price of US$49 per barrel for 2016 (Spanish). Covering 212 million barrels of crude, this operation secures oil exports revenues at a cost of MXN17.5bn (or roughly US$1.1bn) (English). 
Banxico cuts 2015 growth forecast for the fourth time. Mexico's central bank reset its GDP growth estimate for this year at 1.7%-2.5% (Spanish) (English), down from a 2%-3% range. This revision responds, among other factors, to the first semester's lack of dynamism in both industrial production and household consumption.
Mexican peso loses 25% of its value against US dollar in a year. Struggling against this trend, Mexico's central bank has auctioned US$2.58bn since July 30 (Spanish). This has reduced international reserves, which reached US$189.72bn after losing US$7.47bn this year as the USD hit a new record of MXN16.71 (Spanish).
Falling crude prices hit oil-producing states. Low oil prices are already affecting the economy of resource-rich Campeche, Chiapas, Tabasco, Tamaulipas, and Veracruz. The state of Campeche will likely suffer the most as its GDP growth rate will decelerate to -3.6% this year (Spanish), following a -4.8% shrinkage in 2014. 
Market Trends
Mexican oil falls below US$40 per barrel. On August 18, the national crude basket price accumulated a four-day loss of over 3% to land at a record low of US$39.24 per barrel (Spanish). By contrast, international oil benchmarks enjoyed a 2% rebound in the US that reflected an expected decrease in its crude inventories.
…As gasoline imports reach 10-year high. During the first half of 2015, Mexico's gasoline imports averaged 389,900 barrels per day, equivalent to a 13% y-o-y increase (Spanish) as well as 51%+ of the total consumed domestically. The slippage is due to drops in both crude oil production and refining outputs.
Evolving power market spurs new generation projects. Since April, CRE has received 41 permit requests from private generators to install and operate a total capacity of 4.7 GW (Spanish). Around 58% of the requests are for gas-fired power plants, 26% for solar energy units, and 16% for wind farms and diesel-run facilities. 
City lights electrify municipal budgets. Tariffs charged to municipalities for street lighting and stoplights have suffered monthly increases of around 6% to 9%, representing a counter trend to the decreases of 25% to 30% y-o-y in commercial and industrial energy prices. Public lighting services currently represent between 5% and 10% of municipal expenses (Spanish). 
Strategy & Operations
Mexico-US oil swap is a go! The US has partially eased its oil-exports ban to exchange up to 100,000 barrels of light oil and condensate per day for heavy Mexican crude (English). Pemex will use the imported light crude to boost gasoline and diesel production (Spanish) in its Salamanca, Tula, and Salina Cruz refineries.
CFE wants to say "adiós" to fuel oil. The electricity utility seeks a 90% cut in fuel oil use for power generation by 2018 (Spanish), relative to the 201,000 barrels consumed daily in 2012. Between 2012 and 2014, CFE managed to reduce fuel oil consumption for electricity by 45% to 111,000 barrels per day. 
What if Pemex workers retired at age 65? The state-owned company could save up to MXN187.2bn just by adding 10 years to its workers' minimum age for retirement, according to Reforma newspaper calculations. This would represent a 16.7% decrease in Pemex's pension liabilities (Spanish), which at end-2013 hit the MXN1.2tn mark. 
SME rises from the ashes. Almost six years after the liquidation of electricity utility LyFC, the Mexican Electricity Workers Union (SME) is back (Spanish). SME has resuscitated as a cooperative that, in association with Portugal's Mota-Engil, plans to operate 14 hydropower plants plus four combined cycle generation units in greater Mexico City. 
Lateral Thinking
Drones will cover turtles' backs. National security forces will deploy drones on Mexico's Pacific coast to help protect endangered "golfina", or olive ridley, sea turtles (Spanish) (English). La Escobilla, Oaxaca, is the world's biggest turtle nesting site, and every year receives up to 1.6m specimens that lay around 100 eggs each—back off, poachers!
Quote of the Week
"Cuando tengas un dolor, quémalo en aras a tu voluntad para que su llamarada ilumine tu camino."
"When you feel a pain, burn it in the name of your will to let its flare light your way."
–          Gerardo Murillo, a.k.a. Dr. Atl
We hope you have a productive week. Please send any news, comments, or lineups for a turtle squad to MexicoWeekly@energynarrative.com.
Please share this with your friends and colleagues. They can sign up for free here.