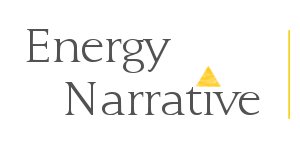 August 22, 2016 edition— Unregulated gasoline prices may come in 2017; small refineries are in; and Refmex will build the first modular refineries.
Last Week in a Minute or less
Renewables & Electricity. A power subsidy went to 150,000 families in Sonora, Oaxaca is home to 76.8% of Mexico's wind power plants, and CFE saved US$9.2bn thanks to auctions.
Natural Gas & Liquid Fuels. The drop in LP gas prices lowered Mexico's inflation outlook to 3%, Congress may free gasoline prices in 2017, and small refineries are fashionable.
Oil & Gas Upstream. Cofece will evaluate every possible alliance with Pemex, delivered Maya prices will drop in September, and Mexico wraps up its oil hedging program for 2017.
Money & Power. Semarnat and BMV signed a pilot project to develop the carbon market, Pemex saved on labor liabilities, but retirements increased.
Déjà vu all over again. Last week's readers were particularly interested in the 35 exploration permits handed out by the CNH (Spanish), the PPA signed by Canadian Solar for an Aguascalientes plant (Spanish), and Pemex's debt increase (Spanish).
The Road to Reform
Free gasoline prices may come ahead of schedule. The Finance Minister announced that the end of fixed prices may come in 2017 – instead of 2018 – if Congress approves the next economic package (Spanish). Prices would no longer be set by the government and will be regulated by supply and demand.
A legal vacuum was found in Pemex's contract rules. After the Pemex board's July 11 modification of the 2015 General Arrangements of Contracts, Pemex erased from its contract rules exploration, production, and transformation activities (Spanish). Those operations are already regulated by the Energy Regulatory Commission (CRE), the National Hydrocarbons Commission (CNH) and other authorities.
Cofece will review Pemex's alliances. The Federal Economic Competition Commission (Cofece) said all possible alliances with Pemex in infrastructure and in transportation will be analyzed on a case-by-case basis (Spanish). Approval will depend on the structure of the sector and the new owner's participation in the logistics chain.
CFE's infrastructure is at the disposal of telecom operators. The state-owned company will offer telecommunications operators access to the 11 million lamp posts installed in the national transmission grid (Spanish). For a fee, the 820,000 km of transmission grid could be used to carry phone services and broad band to end-users through optical fiber.
150,000 Sonoran families received a big piece of pie: a power subsidy. Nearly 600,000 people will benefit from the electricity subsidy negotiated by Governor Pavlovich (Spanish). The subsidy will help people in 33 municipalities where the average temperature during the summer goes higher than 40 degrees Celsius.
Political Economy
CFE saved up to 50% thanks to auctions… Between 2014 and 2016, the state-owned company has awarded construction contracts for 16 pipelines for natural gas transportation, saving half of the expected investment costs (Spanish). For the 16 projects, CFE had expected to spend US$18.3bn, while the final amount after the tenders was US$9.1bn.
…and Pemex pocketed MXN184.2bn on pensions. The state-owned company saved MXN184.2bn through modifications in the union's contract, the equivalent of 14% of its labor liabilities (Spanish). The Finance Ministry had pledged to match with a payment any Pemex savings on labor liabilities, and the amount has been independently verified by an analyst.
Mexico-US Energy Council was whipped into shape. The Energy Council was created to facilitate the exchange of information between energy companies on both sides of the border. The council comprises 10 companies from the sector, including Cemex, Grupo Bal, Grupo México, TransCanada, and Tecpetrol (Spanish).
Pemex cut a tiny bit of greenhouse gases. In 2015, the state-owned company reduced by 6.3% its greenhouse gases emissions compared to the previous year (Spanish). Since 2008, the cumulative reduction has totaled 40%, according to the 2015 Sustainability Report, using methodology defined by the International Petroleum Industry Environmental Conservation Association (IPIECA).
Pemex's retirement liabilities go higher! Due to uncertainty surrounding the renegotiation of the collective contract, the retired workers of the state-owned company increased by 10,459 people in 2015, a 12% increase compared to 2014 (Spanish). In addition, the company terminated 4,235 positions last year.
Market Trends
The latest drop in LP gas prices lowered Mexico's inflation forecast. After August 17, LP gas will cost 11.55 pesos per kilogram, a 10% drop, or 1.28 pesos less than in previous months (Spanish). Considering the reduction in the LP gas price, Finamex Casa de Bolsa modified its inflation forecast for 2016 downward to 3% from 3.2% (Spanish).
Pemex lowered its Maya price for international customers. The state-owned company published the new list of term pricing formulas for crude oil shipped to international buyers for September (English). Depending on the destination, September deliveries of Maya crude will be between US$0.70 – 1.30 per barrel lower than August.
A pilot project to develop Mexico's carbon market is signed. The Environment and Natural Resources Ministry (Semarnat) and Grupo Bolsa Mexicana de Valores (BMV) reached formal agreement to launch the project in November (English) (Spanish). Sixty domestic and foreign companies operating in Mexico will be invited to participate in the pilot market valued at about US$700m.
Mexico is wrapping up its 2017 oil hedging program. The Finance Minister announced that Mexico's oil hedging program for the next year is almost completed (English) (Spanish). Due to lower production, the volume covered will be inferior to the 212 million barrels covered last year and the price will be higher than the US$1.09bn cost for 2016.
Strategy & Operations
Small refineries are the new trend. Private companies are considering construction of refineries between one-fifth and one-twelfth the size of Mexico's currently operating refineries. The modular projects under study in Campeche, Tabasco, Tamaulipas, and Veracruz would each cost approximately US$116m with a capacity to process 20,000 bpd (Spanish).
Refmex plans to build the first modular refinery. The US-backed group expects to build a new private refinery with a processing capacity of between 40,000 and 60,000 bpd and an investment of US$1.5bn (Spanish). Refmex plans to build nine modular refineries with a total investment of US$11.6bn in eight different states.
Oaxaca, Mexico's wind power king. The southern state concentrates 76.8% of all wind power produced in Mexico (Spanish). By the end of 2015, installed capacity in the country was 3,073MW produced by 37 plants, 25 of which are in Oaxaca, and seven new projects are on their way to generate another 805MW.
Illegal taps are up again. In the first half of the year, 2,864 illegal taps were detected in Mexico, a 10.5% increase compared to the same period last year (Spanish). Puebla is the state with the most illegal taps -601- or 21% of the total, followed by Guanajuato and Tamaulipas.
Old School Social
Events in the world beyond your screen – go see and be seen!
The Mexico Energy Summit  is September 7 at the Marquis Reforma Hotel in Mexico City. The Summit will gather 200 leaders to cover a variety of projects in Oil & Gas, Electricity, Renewables, Mining, the Environment, Technology, Finance, Risk and Regulation. Click here to request the agenda.
The Texas-Mexico Business Forum is September 22-23 at the International Center for Trade, Eagle Pass, TX.
The Platts 20th Annual Mexican Energy Conference is November 14-15 at Hotel St. Regis, Mexico City. If you work in energy in Mexico, this is the place you need to be. Meet with senior officials and entrepreneurs from leading organizations and government institutions, and learn the latest about Mexico's energy reform. For more information: www.platts.com/mexicanenergy
Lateral Thinking
Farming in your Mexico City flat with LED lights. Leonardo Moreno grows lettuce and spinach indoors using LED lights above a hydroponic garden in a fish tank. Moreno believes 60% of commercial hydroponic gardens fail for lack of knowledge and training, but they offer a healthy alternative and savings for city residents (English).
Quote of the Week
"Cuando tengas un dolor quémalo en aras a tu voluntad para que su llamarada ilumine tu camino."
"When you feel pain, burn it for the sake of your will so its flame will light up your way."
Gerardo Murillo, landscape painter and writer from Jalisco, better known as "Dr. Atl"
We hope you have a productive week. Please send any news, comments, or urban farming tips to MexicoWeekly@energynarrative.com.
Please share this with your friends and colleagues. They can sign up for free here.