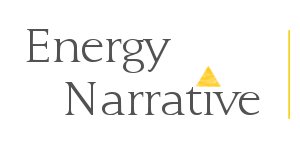 August 17, 2015 edition— Round One perking up, oil and fuels slump, and a miner wanders around.
Blind Spots
Another one bites the dust! Federal authorities caught a suspect identified by Pemex as a fuel-theft boss in Hidalgo state (Spanish). The execution of a search warrant led to the seizure of two properties, 41 vehicles, cash, firearms ammo, and two fuel containers with a capacity of more than 70,000 liters.
…But stolen fuels remain a big business. Around 30% of the 200m liters of gasoline and diesel sold daily in Mexico are stolen, making some MXN360m for fuel smugglers (Spanish). A liter of fuel costs about MXN6 on the black market, compared to the regular price of MXN13.57 per liter for Magna gasoline.
CFE's losses have surpassed MXN139bn (over $9bn) since early 2012. This amount is comparable to the government's non-tax income collected during this year's first semester (Spanish). CFE's red figures have resulted mainly from exchange rate volatility, pension liabilities, debt servicing costs, and lower sales revenue linked to declining electricity rates.
Pemex kicks out corrupt workers…at least for a while. Over the past three years, the national oil company has disbarred 263 workers and has temporarily suspended another 692. Pemex's refining unit hit the record with 273 temporary suspensions, 109 disbarments, and MXN443m in penalties for corruption cases (Spanish). 
The Road to Reform
Round One's second phase moves forward. To date, 26 E&P companies have begun the prequalification process (Spanish) (English) to bid for five shallow-water areas on September 30. Pemex is in this shortlist together with other Mexican players such as Diavaz, Petrobal, Controladora de Infraestructura Petrolera, and the new star, Sierra Oil & Gas.
…As phase three players tee up. CNH informed that 12 E&P companies are already prequalifying (Spanish) (English) to compete in December for 25 onshore areas to be developed under license contracts. The government expects US$620m in investments (Spanish), mainly from Mexican companies, which may enjoy tailor-made fiscal and licensing terms in this tender.
Political Economy
Prudent government expenses might save 2% of GDP. This is what the IMF estimates if Mexico tackles spending inefficiencies (English). The first semester of 2015 nonetheless proved the opposite with a 7.4% boost in net budget spending (Spanish), reaching MXN2.3tn—Sener was a main driver after nearly tripling expenses to MXN16.2bn. 
Lower oil prices gradually "de-carbonize" the government's budget. In 2008, oil tax revenues amounted to 44.3% of the government's fiscal income. By late 2014, this share fell to 31% amid a sharp drop in Mexican crude oil prices, only to land slightly above 18.6% during the first half of 2015 (Spanish).
Pemex wins eight-year-long litigation. A local court ruled in favor of Pemex's case for protection from Bardahl, which accused the state-run company of monopolistic practices in the greases and lubricants market. Pemex was thus released from paying an MXN6.21bn indemnity (Spanish) (English), claimed by Bardahl since 2007 as reparation for alleged economic damages. 
The dragon's slip triggers emergency Banxico move. Mexico's central bank auctioned US$373m on Tuesday last week (Spanish) to face a depreciation of MXN0.20 in the peso's value against the dollar, sold at MXN16.65. A triggering factor was China's devaluation of the yuan, which reached a four-year low the next day (English).
A never ending story? Pemex and the national oil union agreed a 1-month extension of the period for reviewing their collective agreement to September 12 (Spanish) (English). The state oil company is pushing to cut labor costs, currently estimated at MXN1.5tn, through major changes such as a new pensions scheme for oil workers (English). 
Market Trends
Fuels production drops 11% y-o-y in January-June 2015. Total output was 1.366 million barrels per day (mbd) in this period (Spanish), compared with the 1.218 mbd of last year's first semester. Production was especially low for jet fuel, fuel oil, LPG, diesel and gasoline, with annual decline rates of between 6.7%-16.6%.
Oil production boost from energy reform will wait. Mexico's crude output stood at 2.27 million barrels per day (mbd) in July, representing a 4.7% y-o-y fall (Spanish). According to CNH estimates, national oil production will reach 2.26 mbd by late 2015 (Spanish) and will likely remain the same through the end of 2016.
…While Mexico's US gas imports increase 31.5% y-o-y. In June this year, the US piped a record level of 2.862 billion cubic feet per day of natural gas to Mexico (Spanish). This volume is 687 million cubic feet per day higher than Mexico's June 2014 gas imports from the US.
Strategy & Operations
A "Nueva Era" for CFE. CFE signed a US$1.63bn contract with Howard Midstream Energy Partners (Spanish) to transport gas from the Webb County hub in Texas to Escobedo and Monterrey, in Nuevo León state. Substituting the US$2.62bn Colombia-Escobedo project, the 504 mcfd Nueva Era Pipeline will start operations by mid-2017 (English).
AES and Grupo Bal step up their game in Mexico's energy pitch. The two companies formed a 50-50 partnership, seeking to invest up to US$2.5bn through 2020 (Spanish) (English). This could help AES double its power generating capacity in Mexico to 2 GW, while opening the door to LNG, water desalination and energy storage projects.
Pemex drilling subsidiary approves its organic statute. During its first official meeting, the Pemex Drilling and Services (PPS) board approved internal rules and faculties (Spanish). Headed by newly appointed CEO José Serrano Lozano, PPS will be in charge of well drilling, termination, and maintenance operations.
Peñoles announces new US$390m wind project. Industrias Peñoles will start the construction of a 180 MW wind farm in the state of Coahuila. Expected to be operational by late 2017, this self-supply project will give the Mexican mining group a total generation capacity of 497 MW (Spanish).
Lateral Thinking
The wandering miner. Daniel Siller has come a long way to the University of Texas-El Paso to play Division I football (English). Earning his spot with the Miners team cost years of training and many 13-hour bus rides from Torreón, his hometown in northern Mexico, to El Paso.
Quote of the Week
"La materia, inmortal como la gloria, cambia de formas, pero nunca muere."
"Matter, immortal as glory, is endowed with other semblances, but never dies."
–          Manuel Acuña
We hope you have a productive week. Please send any news, comments, or your best football tactics to MexicoWeekly@energynarrative.com.
Please share this with your friends and colleagues. They can sign up for free here.