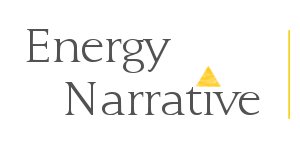 August 15, 2016 edition— OPEC talks up production freeze talks; Gas Natural plans to invest in Mexico; and IEnova will bid on CFE's grid projects.
Last Week in a Minute or less
Renewables & Electricity. Canadian Solar signed for a solar-power project, IEnova will bet on CFE's two electrical grid projects, and CFE cut its use of clean technologies.
Natural Gas & Liquid Fuels. Gas Natural plans to invest 160m euros in Mexico, the final price for LP gas can be reduced thanks to Pemex's discount, and the CRE approved the new oil quality norm.
Oil & Gas Upstream. Pemex will not invest in Trion for six years, eight companies took possession of 13 fields, and Poza Rica's plant rehabilitation is almost completed.
Money & Power. OPEC talks over freezing oil production may continue in September, Pemex shrank its administrative offices, and the Finance Ministry refinanced with two bonds.
Déjà vu all over again. Last week's readers were particularly interested in the price Pemex's partners will pay for Trion (Spanish), the US$800m project for which TransCanada, Sierra Oil, and TMM teamed up (English), and Mexicali's future solar energy plant (Spanish).
The Road to Reform
Pemex is exempted from investing in Trion for six years. During the first six years of operations, the state-owned company will not invest in the field, according to conditions agreed to with its partners (Spanish). Pemex will have equal representation in the executive committee and is restricted to one fifth of the field's workers.
Eight operators took up their Round 1.3 fields. Since August 8, new operators took possession of 13 onshore fields awarded in Round 1.3, which were already producing with Pemex Exploración y Producción (PEP) (Spanish). PEP will keep working on operations for 30 more days and be responsible for certifying volume, quality, and price.
CNH handed out 35 exploration permits. To date, the National Hydrocarbons Commission (CNH) has awarded a total of 35 permits to 14 private companies to develop exploration projects (Spanish). The applications approved between May 2015 and July 2016 tripled Mexico's seismic studies and will generate investments estimated at more than US$2.5bn.
CRE approved the new gasoline norm. The Energy Regulatory Commission (CRE) approved the NOM-016 specifications for oil quality, partially banning the use of ethanol to oxygenate gasoline (Spanish). The CRE included comments from the auto industry which asked not to decrease the amount of aromatics, octane, benzene, olefins, and cetane (Spanish).
Political Economy
CFE got just MXN135.3bn in sales… In the first half of 2016, revenues of the state-owned company totaled MXN135.3bn, a drop of MXN4.4bn from the same period in 2015 (Spanish). Lower tariffs and diminished exports also affected CFE's performance.
… and cut back on clean technologies. During the first quarter, the state-owned company reduced its use of clean technologies to generate electricity compared to the same period in 2015 (Spanish). The most significant drop was at the nuclear plant where maintenance lowered output from 6,272GWh to 3,858GWh, a 38% decrease.
Pemex trimmed its corporate structure. The state-owned company merged 38 management offices into 15, according to the minutes of its meetings (Spanish). The largest reduction was made in the Division of Planning, Coordination and Performance, where 11 offices were fused into five.
Pemex debt increased 21.9% in 2016… Due to its financing activities and the Mexican currency devaluation, the debt of the state-owned company grew by 21.9%, and now totals MXN1.82bn (Spanish). Just over 85% of the debt is long term, and 81% of the debt is denominated in dollars, according to Pemex documents.
…and failed wells cost Pemex an arm and a leg. The state-owned company lost MXN11.2bn in unproductive wells, wasting MXN1.7bn more than in the first six months in 2015 (Spanish). In total, last year Pemex invested US$23.2bn in unsuccessful wells, a 91% increase in comparison with 2014.
Pemex imported no crude from Mexico's northern neighbor. After winning special dispensation to import US crude oil, the state-owned company has imported no oil, according to reports from the US Census Bureau and Mexico's Energy Ministry (English). Pemex says that current crude prices make it economically non-viable to import US crude.
Market Trends
OPEC's production freeze talks may be renewed in September. Countries such as Ecuador, Kuwait, and Venezuela have asked for a new OPEC meeting to discuss reducing or containing crude oil production, the Wall Street Journal reports (English) (Spanish). A similar initiative failed in April with the refusal of Saudi Arabia and Iran to join the freeze.
LP gas prices could go lower. The retail price for LP gas could be reduced between 1 and 2 pesos per kilogram, thanks to the 20% discount offered by Pemex to compete with third party imports (Spanish). The domestic price increased 2.7% in the first half of the year compared to 2015 prices.
Lower electricity tariffs could keep big industry's attention. The 23% reduction in electricity tariffs of CFE between 2012 and 2016 were not enough to stop the decline in usage by its largest customers (Spanish). The Mexican Energy Board pointed to lower growth in the industrial sector as a possible explanation.
Finance Ministry refinanced with two-part dollar bonds. The Finance Ministry developed a refinancing operation issuing longer-term debt for US$2.7bn to pay in advance a debt with a due date in January 2017 (Spanish). The deal comprised a tap of an existing 4.125% bond for 2026 and a new 2047 bond (English).
Flows to the Oil Fund are just a trickle. In the first half of 2016, transfers to the Mexican Oil Fund for Stabilization and Development summed MXN142.1bn, MXN59.3bn less than the amount expected for the period (Spanish). From the Fund, MXN123.3bn were transferred to the federal government for expenditures.
Strategy & Operations
Gas Natural will invest 160m euros in Mexico. The Spanish company plans to invest 160m euros to build more than 4,000 km of new gas pipelines by 2020 (Spanish). Gas Natural expects to grow 10% each year, and is currently the leading operator of gas distribution, with a 60% market share.
Poza Rica's makeover is almost finished. The state-owned company announced that the rehabilitation and modernization project at the Poza Rica Thermoelectric Plant is 99% completed (Spanish). The plant will generate almost 255MW using natural gas and had an installed capacity of 117MW before the remodeling.
IEnova will bet on CFE's projects. The Sempra subsidiary will bid on two electricity grid projects offered by CFE and valued at US$2.4bn (Spanish). The projects are the Southeast-Center connection and Baja California's interconnection with the national grid, to be tendered in the second half of 2016 and during 2017, respectively.
Canadian Solar signed a PPA for a solar-power project. The Canadian company signed a Power Purchase Agreement (PAA) with CFE for the 63MW capacity solar power plant in Aguascalientes (English). All power produced will be sold to the state-owned company for 15 years and Clean Energy Certificates will be sold for 20 years.
Etileno XXI produced and gained more than expected. The Braskem Idesa plant generated US$2.2m in EBIDTA in its first quarter working at 32% of capacity (Spanish). The plant produced 83,538 mt of polyethylene resins in the second quarter of which 54,000 mt were sold on international and domestic markets (English).
A US gas accident shifted exports to Mexico. The accident and fire on July 18 at King Ranch pipeline limited the natural gas supply in northern Mexico (English) (Spanish). After the accident, 370Mmcf stopped coming into the country and Pemex and CFE  increased imports from alternative areas.
Old School Social
Events in the world beyond your screen – go see and be seen!
The Simposio Internacional de la Energía is August 17-18 at the Centro Banamex in Mexico City.
The Mexico Energy Summit  is September 7 at the Marquis Reforma Hotel in Mexico City. The Summit will gather 200 leaders to cover a variety of projects in Oil & Gas, Electricity, Renewables, Mining, the Environment, Technology, Finance, Risk and Regulation. Click here to request the agenda.
The Texas-Mexico Business Forum is September 22-23 at the International Center for Trade, Eagle Pass, TX.
The Platts 20th Annual Mexican Energy Conference is November 14-15 at Hotel St. Regis, Mexico City.
Lateral Thinking
Fake turtle eggs, the strategy to stop illegal trade. 3D printed fake eggs carrying embedded GPS tracking devices will be placed in vulnerable nests to prevent poachers from illegal trading in sea turtle eggs (English). In May, a couple was sent to prison in California after smuggling 911 eggs from Mexico.
Quote of the Week
"Y no podemos escapar viviendo porque la vida es una de sus máscaras."
"And we cannot escape living because life is one of its masks."
Rosario Castellanos Figueroa (1925-1974), a Mexican poet and writer
We hope you have a productive week. Please send any news, comments, or new strategies to end turtle eggs illegal trade to MexicoWeekly@energynarrative.com.
Please share this with your friends and colleagues. They can sign up for free here.