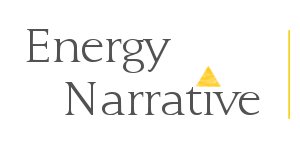 The Weekly Brief: Mexico
August 10, 2015 edition—Recasting Round One, CFE is under scrutiny, and Mexican crude prices drop fast.
Blind Spots
CFE is in the eye of the storm. CFE faces nearly 8,000 complaints about service and charges in Mexico City (Spanish) at a time of controversy around its close ties with OHL (English). CFE denies wrongdoing accusations, while a Mexico City legislature Special Commission urges an in-depth investigation on alleged corruption. 
Mexican oil prices dropped 19% in just three weeks. Between July 14 and August 3, Mexico's crude price decreased to US$41.28 from US$51.15 per barrel (Spanish), its lowest level since late January. The hardest hit came in the last four days of this period, when prices lost US$4.35. 
…As Pemex E&P profits go underground. In less than two years, the company's E&P unit transited from in-the-black figures to the reddest among Pemex subsidiaries. Pemex E&P closed the first semester of 2013 with an MXN29.3bn profit, shifting to an MXN29.8bn loss in the same period of 2014 (Spanish). 
Fuel-theft kingpin falls in Tabasco. Federal authorities arrested Sergio Meza Flores, a member of the Zetas drug cartel and one of the most wanted "fuel lords" in the country (Spanish) (English). The suspect was caught with three sidekicks in possession of military weapons and nearly 30,000 liters of fuels. 
Unfortunately, drugs and fuels do mix. Mexico's Attorney General has identified at least 45 cells of seven major drug cartels operating in the fuels theft business across the country. Organized crime has created a black hole of 7.5-million-barrels in the fuels transportation industry that sucks in MXN15.3bn every year (Spanish). 
The Road to Reform
Round One's extreme makeover. CNH has sweetened the contract and bidding terms for the second tender, re-scheduled for September 30 this year (Spanish) (English). Some of the juicy changes are a lower corporate guarantee, a more favorable adjustment mechanism, and more flexible rules for forming consortia. 
CRE helps power the national industry. Between January and July, Mexico's energy regulator authorized 269 gas-fired and renewable energy projects worth US$25bn (Spanish). With over 12 GW of installed capacity, these projects in coming years will generate power for big industrial companies such as Alfa, Apasco, Cemex, GM, and PepsiCo. 
PRI and PVEM senators seek more transparency in energy agencies. The lawmakers proposed new obligations for CFE, CNH, CRE, IMP, Pemex, and Sener in the federal transparency law (Spanish). Among other requirements, national energy companies must disclose information on pensions and donations, and make public their business plan.
…As PANAL deputies revise Pemex governance. Their bill would require that proposed alliances of Pemex with other companies in future tenders (Spanish) be approved by the entire board, ending the director's unilateral decision-making power. 
Political Economy
Energy reform is no cheap talk. During the first half of 2015, Mexico's government deficit exceeded MXN345bn (Spanish), the highest since 2009 and an increase of 43.7% y-o-y. Both CNH and Sener contributed to the spending spree after each bulked up their budgets by almost 180% this year. 
USD up, Pemex finances down? During Q2 2015, the 2.7% peso depreciation caused Pemex an MXN32.2bn loss in operating results (Spanish). The state-owned company notes that most of its revenues are denominated in US dollars through oil exports and in the USD-referenced price of fuels, natural gas and petrochemicals sold domestically. 
Banxico to the rescue! To face off the peso depreciation, Mexico's central bank will increase the volume of US dollars it auctions daily to US$200m from US$52m through September 30 (Spanish) (English). The new floor price for triggering the daily auctions is set at 1% above the previous day's FX rate. 
Excise tax on gasoline refills government's coffers. From January to June 2015, the IEPS levy on gasoline yielded MXN114.5bn (Spanish), representing more than 63% of all revenues collected from this special tax on products and services. IEPS-related surpluses have helped the government carry out its fuel subsidies phase-out program. 
Market Trends
Natural gas is still "el rey". Sener's electrical grid expansion plan confirms so, with 26.4+ GW of gas-based capacity additions scheduled through 2029 (Spanish). Natural gas will thus represent 40% of new generation capacity build in this period, leaving the remaining 60% to renewables and nuclear energy. 
…Making a pawn of fuel oil. So far in 2015, domestic demand for fuel oil has dropped 39% (Spanish), blocking MXN13bn in earnings for Pemex. Mainly resulting from CFE's ongoing switch to natural gas, this trend has reduced national fuel oil production by 14.8% y-o-y. 
Electricity rates decrease for the eighth month in a row. According to CFE, power tariffs will decrease in August (Spanish) by 28% to 38% y-o-y for industrial users, between 12% and 24% for the commercial sector, and almost 12% for high-consumption residential users. 
Mexico in the half-light. By July 2015, Mexico had 1.3 GW of installed capacity for solar power generation. The National Solar Energy Association advises, however, that there is room for 2.5 GW, or nearly 50% more (Spanish), especially if solar PV energy reaches some 500,000 potential high-use customers in the residential sector.
Strategy & Operations
New Pemex subsidiaries hear the starting shot. With the Pemex board approval, the recently created Subsidiary Productive Companies (or EPS) started operations in the drilling and services, fertilizers, and ethylene industry segments (Spanish). The new EPS units will have technical and operating autonomy as well as their own equity (Spanish). 
KMI thinks in parallel. Kinder Morgan plans to invest about US$200m (Spanish) on looping its 650 mcfd Mier-Monterrey gas pipeline, seeking to expand capacity to about 1.340 bcfd (English). The US-based company already has CRE authorization to offer spare capacity in an open season from August 13 to 22. 
IEnova goes after Pemex's stake in Gasoductos de Chihuahua. Sempra's subsidiary agreed to pay Pemex US$1.325bn for its 50-percent equity interest (Spanish) (English) in the gas transportation joint venture. IEnova will also assume US$170m in net debt as it continues to participate with Pemex in the Los Ramones II Norte project.
At last, Juchitán wind farm is a go. Local indigenous communities gave the green light to Energía Eólica Sur to start building in October the 396 MW wind energy project (Spanish) (English). The negotiations for the MXN 14.5bn wind farm took two years and will now result in the country's largest wind power project to date. 
From coast to coast, like a hip-hop song. Pemex requested environmental permits to build two trans-isthmus pipelines for transporting natural gas and LPG from the Gulf of Mexico to the Pacific coast (Spanish). Worth over US$1.3bn, the 381-km length of these projects will traverse Veracruz and Oaxaca states. 
"Clean" diesel for all by 2018. Pemex estimates that, in less than three years, it will be able to meet demand for ultra-low-sulfur diesel with domestic production (Spanish). This would promote the penetration of environmentally friendly heavy vehicles in line with Semarnat's updated requirements and emission caps for new trucks. 
GMexico wants more power. Grupo México is planning construction of a third combined cycle gas plant with a nominal capacity of 250 MW. With an estimated capital cost of US$300m (Spanish), this power generating unit would supply power needs for expansion projects and add to the company's 574 MW already in operation. 
Lateral Thinking
Guanajuato "shines" with organic matter, and it has nothing to do with mummies. The state's Optics Research Center is testing prototype solar panels made up of graphene (Spanish), a carbon allotrope that is a highly efficient conductor of electricity (English). Graphene can give solar cells more lightness, transparence, and flexibility than conventional silicon modules. 
Quote of the Week
"Si no podemos hacer nada para cambiar el pasado, hagamos algo en el presente para cambiar el futuro."
"If we cannot do anything to change the past, let us do something in the present to change the future."
–          Victoriano Huerta
We hope you have a productive week. Please send any news, comments, or blueprints for a mummy solarium to MexicoWeekly@energynarrative.com.
Please share this with your friends and colleagues. They can sign up for free here.