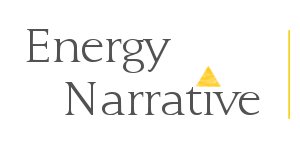 August 1, 2016 edition— Pemex will hold 45% of the Trión deep-water field; Melgar left Sener; and Gas Natural Noroeste is awarded Ramal Hermosillo.
Last Week in a Minute or less
Renewables & Electricity. New wind parks will produce 2,500 MW and SME is in the last stage of negotiations.
Natural Gas & Liquid Fuels. Natural gas connection to Acapulco is delayed, Pemex and CFE will put LP and natural gas on sale, and the energy sector will use less natural gas.
Oil & Gas Upstream. Pemex will have a 45% stake in Trión, CFE awarded Ramal Hermosillo to Gas Natural Noroeste, and the maintenance budget for refineries was trimmed.
Money & Power. Mexico to buy half of the land for the Special Economic Zones, Fitch downgraded Pemex's and CFE's ratings, and Lourdes Melgar said good-bye to Sener.
Déjà vu all over again. Last week's readers were particularly interested in the slow progress of the supplier registry (Spanish), the end of Pemex's asset leasing sale (Spanish), and the US$5bn investments of solar energy companies (Spanish).
The Road to Reform
Pemex will hold a 45% stake in Trión. Pemex will have a minority stake in the Trión deep-water field and seeks partners through a license contract (Spanish). The National Hydrocarbons Commission (CNH) will select the partner, and access to the data room will be through the National Center of Hydrocarbons Information.
Mexican companies will compete in Round 2 only through partnerships. Mexican companies must seek partners to participate in Round 2 due to the capital requirements of more than US$600m (Spanish). Grupo Carso is looking for business opportunities in the shallow water fields to be tendered in Round 2 (Spanish).
CRE will enforce new natural gas rules. The Energy Regulatory Commission (CRE) will enforce the new regulations on LP gas to ensure companies use or lose their right to transport gas and make operations transparent (Spanish) (Spanish). System users will know the extent of usage or underutilization of pipelines through daily bulletins published by Cenagas.
Excessive regulation puts oil contracts at risk. The license contracts for Round 1.4 and Round 2 may not be commercially viable because they include excessive regulation to protect Mexican government interests. The National Hydrocarbon Commission (CNH) is charged with supervising the contracts without having sufficient experience and technical capacity (Spanish).
Natural gas in Acapulco is delayed. The Lázaro Cárdenas-Acapulco pipeline was submitted to review, and will remain pending although it is a "social infrastructure" that brings coverage to underserved groups (Spanish). The 15-Year Plan for Transport and Storage System Expansion reports the pipeline was to be 331km long and would cost US$456m.
Political Economy
Lourdes Melgar said adios to Sener. The deputy secretary of the energy ministry left her position to become a chair as research professor at MIT (English). Her replacement will be Aldo Flores-Quiroga, a PhD in political science who was serving as secretary general of the International Energy Forum headquartered in Saudi Arabia (Spanish).
199 oil permits, but no oil imported. Although 199 permits were requested, private companies have not imported oil due to the high taxes levied at the border, increasing the final price by 6.1% (Spanish). Pemex's continued ownership of pipelines, plants, and storehouses has also inhibited oil imports by private companies (Spanish).
SME negotiations are reaching the final stages. The Mexican Electricians' Union (SME) and the deputy secretary of government met in the last stage of collective bargaining. The union has already obtained 14,000 compensatory payments, and in August economic aid will be paid out to families of electricians who died in union actions (Spanish).
Profeco makes gas stations pay. The Federal Prosecutor for Consumer Protection (Profeco) imposed MXN84.3m in fines on gas station operators for cheating consumers by charging them more than the value of the gasoline delivered (Spanish). Profeco has verified about 25% of the country's gas stations and has immobilized 4,500 of the 41,000 hoses that were reviewed.
Mexico seeks to buy land for Special Economic Zones. The government owns only half the land needed to create the Special Economic Zones so must buy lands held by municipalities and private owners and will not expropriate property (English). More than 30 "anchor" companies have expressed interest in the zones and will attract investors.
Energy sector will use less natural gas than expected. According to the Energy Ministry, natural gas demand growth during the next four years will be 14% less than projected one year ago, while domestic supply will drop by half of the projected decline; growth in imports will also be slower than expected, but will be 10% higher than demand growth (Spanish). Lower hydrocarbon prices have depressed purchases by Pemex and other firms.
Market Trends
The IMF says Pemex's restructuring must go on. The International Monetary Fund (IMF) recommended that Mexico maintain the strategy of government fiscal consolidation and state-owned company restructuring (English). If these efforts persist, Mexico can aspire to achieve 3% economic growth rates in the future (Spanish).
Pemex and CFE will reduce LPG and natural gas prices. Pemex cut its LP gas prices for domestic distributors by up to 25% to compete with private importers that have taken 30% of the market since March (Spanish). CFE will offer natural gas 15% cheaper than Pemex using the Nueces-Tula pipeline (Spanish).
Fitch downgrades ratings of Pemex and CFE. The international rating agency downgraded Pemex's and CFE's ratings to BBB+ from a previous rating of A- with a stable perspective (Spanish) (English). These ratings actions follow a downgrade of the sovereign long-term rating of Mexico's local currency.
World Bank raised 2016 oil price forecast to 43 dollars. The organization raised the international crude oil price forecast for 2016 to 43 dollars per barrel from 41 dollars per barrel (Spanish) (English). Prices rose 37% recently due to supply interruptions and strong demand in the second quarter, and oversupply is decreasing.
Strategy & Operations
CFE awarded Ramal Hermosillo to Gas Natural Noroeste. The state-owned company announced that Gas Natural del Noroeste is the winner of the tender for the Ramal Hermosillo pipeline with an offer of US$12.9m (Spanish). The offer was 74% below the original budget for the project (Spanish).
New wind parks will fly high. The CFE is tendering the construction of three new wind parks, out of a total of ten planned. The new parks will produce 2,500 megawatts, which could light up 1,800,000 homes and are expected to be working by the end of 2018 (Spanish).
Cofece suggests opening oil transportation. The Federal Economic Competition Commission (Cofece) recommended modifying the Foreign Investment Law to allow foreign companies to transport fuel inside the country, an activity currently reserved for Mexicans (Spanish). The change could help create competitive market conditions because prices consumers pay include transportation costs.
The Northeast is an oil market magnet. The Northeast area could become a logistics center for gasoline because its three states concentrate 21% of Mexico's 11,431 gas stations (Spanish). The Cadereyta refinery's output, combined with imported fuels, could supply a hub for development of the fuel business with distributors such as Oxxo Gas as customers.
Refineries were trimmed off… Mexican refineries have worked at 70% of capacity due to scheduled and unforeseen work stoppages related to operational and financing difficulties (Spanish). Pemex's budget cuts are affecting the refining system which has been allocated 17% less resources for maintenance than in 2015 (Spanish) (Spanish).
…and that can prompt accidents. The Mexican Oil Industry Association (Amipe) warned that the 30% reduction in maintenance funds for refineries as compared to 2013 can lead to accidents (Spanish). In the last three years, 15 accidents have taken place at the Tula refinery, 12 at Madero and 10 at Minatitlán.
Old School Social
Events in the world beyond your screen – go see and be seen!
The Simposio Internacional de la Energía is August 17-18 at the Centro Banamex in Mexico City.
The Mexico Energy Summit  is September 7th at the Marquis Reforma Hotel in Mexico City. The Summit will gather 200 leaders to cover a variety of projects in Oil & Gas, Electricity, Renewables, Mining, the Environment, Technology, Finance, Risk and Regulation. Click here to request the agenda.
The Texas-Mexico Business Forum is September 22-23 at the International Center for Trade, Eagle Pass, TX.
The Platts 20th Annual Mexican Energy Conference is November 14-15 at St. Regis Mexico City.
Lateral Thinking
José Cuervo and Ford team up to build car parts from agave. The car manufacturing company and the tequila producer are partnering to turn agave plant byproduct into plastic parts used in assembling cars (English). The project is part of Ford's #Farmtocar campaign to use plant-based materials instead of petroleum-based plastics.
Quote of the Week
"Los hombres no son nada, los principios lo son todo."
"Men are nothing, principles are everything."
Benito Juárez (1806-1872), lawyer and politician of Zapotec origin, who was president of Mexico for five terms
We hope you have a productive week. Please send any news, comments, or new uses for agave to MexicoWeekly@energynarrative.com.
Please share this with your friends and colleagues. They can sign up for free here.