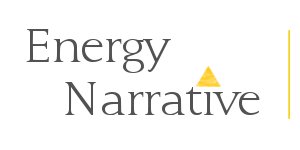 April 27, 2015 edition: radioactive thieves, Norse surveyors, and smart pipelines.
Blind Spots
Upper house members allege millionaire fraud by CFE. PAN Senators asked the Attorney General to investigate the MXN3.6bn contract that CFE signed with Casanova Rent for the procurement of over 7,000 vehicles (Spanish). The legislators cited a lack of transparency in both the bid selection and award processes.
Red alert on radioactive thefts. Mexican authorities have recovered a container of iridium 192 that was stolen (Spanish) from an industrial radiography company in Tabasco. This is the fifth theft in slightly over a year (English), with hazardous material being recovered in all cases.
ASEA shows its teeth. The Industrial Safety and Environmental Protection Agency urged Pemex to remediate an oil spill in several rivers in Tabasco. A leak in an illicit oil pipeline tap caused the damage (Spanish) (English), provoking clean water shortages in the area.
The Road to Reform
CNH's Nordic drive. The National Hydrocarbons Commission awarded seven permits to Norwegian E&P service firms to conduct 2D seismic surveys across the country (Spanish) (English). The first of their kind, these contracts will be held by Dolphin Geophysical, Petroleum Geo-Services, Spectrum ASA, and TGS AP Investments.
Pemex frontman in the house. Emilio Lozoya, Pemex CEO, addressed the national oil company's future and the significance of Mexico's energy reforms for the global energy market during a McLarty Lecture Series event organized by the Baker Institute Mexico Center (English).
Political Economy
Exchange rate imbalances hit Pemex finances. A weakening peso will likely impinge on Pemex's cash flow as its US dollar-denominated debt reaches maturity in 2015 and 2016 (Spanish) (English). More than 85% of its financial and operating expenses are dollar-based, let alone the US$23bn in capex projected for this year.
Head of Hacienda trusts Mexico's economic resilience. Public Finance Minister Luis Videgaray suggested that Mexican oil export prices will range between US$45-US$50 per barrel for several years to come (Spanish). He added, however, that the country's flexible exchange rate and record-high US$195bn in foreign reserves (English) bode well for long-term GDP growth.
Market Trends
Oil and gas upstream financing quadruples in a year. Commercial bank financing of state-led E&P activities totaled almost MXN103bn in February this year (Spanish), up from roughly MXN24 in February 2014. This was largely associated with Pemex's booming credit, which in 2014 totaled nearly MXN60bn.
Mexico's refining capacity is increasingly idle. In January this year, the Mexican oil industry's refining capacity utilization was barely above 60% (Spanish), a full 10.6 percentage points below January 2014.
Four out of Mexico's five major oilfields see the twilight. Only Ku-Maloob-Zaap has maintained relatively stable production levels with marginal volumes added over the past six years. Meanwhile, Cantarell's oil output fell 32% y-o-y (Spanish) (English) to 238,000 barrels per day during the first half of April.
Strategy & Operations
Pemex eyes diversified debt-financing portfolio. The state-run company has been in talks with Bank of Tokyo, Mitsubishi, Mizuho and Sumitomo to introduce Samurai bonds in 2015 or 2016 (Spanish) (English), as a private debt-financing alternative. Pemex also recently issued long-term Euro bonds totaling EUR2.25bn.
Crunch time for improving gas transport infrastructure. Pemex plans to invest MXN1.14bn through 2019 to maintain and upgrade 65 natural gas measurement and control stations (Spanish). Several have already surpassed their 30-year lifespan, presenting technical deficiencies that could trigger sanctions under applicable CRE norms.
Keeping the lights on in the Valle de México. CFE reported annual average power outages of 55 minutes per residential user in 2014 (Spanish) (English)—one-eighth the 7+ hours registered in 2010 for the same service area.
Mexico's sugar producers branch out. Jalisco sugar cane refiners (Spanish) are diversifying their business strategy. The Tala sugarmill has already invested US100m to cogenerate electricity from sugar cane chaff, while private investors and producers in the Tomatlán region have agreed to develop ethanol from associated biomass.
Pemex strikes yet another deal, this time for fuels storage. The state oil firm signed a contract with US-based Maverick Terminal (Spanish) (English), a subsidiary of Howard Energy Partners, to store excess fuel oil in Brownsville, Texas. The deal will help Pemex improve the management of road and sea tankers for fuels transportation.
Lateral Thinking
AI: the long-awaited solution against fuels theft? The IMP has developed a new SCADA-based mechanism for detecting illicit taps on Pemex pipelines. The prototype relies on artificial intelligence (Spanish) and consists of a remote, non-intrusive system for real-time detection of irregular flows on land-based gas and liquids pipelines.
Quote of the Week
"El amor, como la eternidad, es una ambición."
"Love, like eternity, is a yearning."
We hope you have a productive week. Please send any news, comments, or smart pipeline sightings to MexicoWeekly@energynarrative.com.
Please share this email with your friends and colleagues. They can sign up for free here.