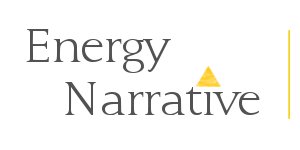 April 20 edition: Regulators on the rise, EV scarcity, and a revolutionary tortilla maker.
Blind Spots
LPG distributor loses permit after hospital tragedy. SENER has revoked Gas Express Nieto's permit (English) to operate the Tláhuac LPG distribution plant, which fed the delivery truck that caused January's explosion in a maternity hospital. ASEA will follow up with any applicable sanctions for industrial safety violations (Spanish).
Industrial safety and environmental regulators assess causes of oil rig blast. The heads of ASEA, SEMARNAT and PROFEPA held a technical coordination meeting (Spanish) with Pemex and PGR officials related to the recent Abkatun platform accident. ASEA is requiring an independent auditor to conduct the investigation (Spanish) under strict regulatory oversight.
The Road to Reform
CRE sets power generators' eligibility requirements. Mexico's energy regulatory body issued resolution RES/182/2015 (Spanish) outlining the legal, financial and technical conditions to obtain an electric power generation permit. Among other aspects, applying companies must file a project social impact assessment with SENER (English).
SENER will launch new power grid expansion program in June. The Undersecretary of Electricity and CENACE will soon issue the 15-year national grid development plan that replaces CFE's POISE. The program will focus on regional demand projections and power generation capacity growing from 63 GW to over 100 GW by 2030 (Spanish).
CENAGAS is taking shape. National gas system operator CENAGAS issued its organic statute in the official gazette (Spanish). The statute sets internal rules and competences for CENAGAS officials (Spanish) in line with both the State-owned Entities Federal Law and the Hydrocarbons Law.
Round One's phase two makes piecemeal progress. As of April 1, only 15 E&P companies have gained data-room access, with Diavaz, Lukoil, Shell and Pemex already entering the pre-qualification stage (Spanish) (English). Although the government has revised fiscal terms for shallow-water areas, there is still room for improving contractors' upside potential (English).
Political Economy
Banxico foresees a stronger peso. Mexico's central bank governor Agustín Carstens informed Congress that inflation remained within its 3% (±1%)target in the past months, despite the peso's depreciation (Spanish). The Mexican peso, which hit a record low in March, apparently has room to appreciate in the short term (Spanish) (English).
Local governments rely on federal cash to navigate oil price storm. In January-February 2015, Hacienda's transfers to state and local governments was MXN5.6bn more (Spanish) than the MXN103.7bn originally budgeted. Excess revenues from both the VAT and the special excise tax (IEPS) on fuels helped the federal government offset shrinking oil income.
IMF cuts Mexico's growth outlook 0.2% for 2015. The International Monetary Fund reset Mexico's 2015 GDP growth rate to 3% (Spanish), down from its January forecast of 3.2%. The main causes for the revision (English) include weak domestic demand, non-expansionary fiscal policies, low oil prices, and currency exchange volatility.
Market Trends
Oil export price reached a new record high of US$50.87 per barrel. The Mexican crude basket price closed at its highest level of the year (Spanish) on April 14. This movement mirrored that of benchmark oil futures (English) driven by lower US oil production, a weaker US dollar, and tensions in the Middle East around Yemen.
Strategy & Operations
Pemex steps up its biofuels strategy. The state-run company has formally signed 10-year contracts with six local anhydrous ethanol suppliers (Spanish) (English), which will be blended with Magna gasoline. Pemex will acquire up to 123 million liters per year with a value of between MXN8bn and MXN11.5bn.
Pemex and NuStar Energy agree to expand naphtha operations. Pemex will transport naphtha produced at its Reynosa-Burgos Complex through NuStar's pipelines to the latter's storage terminals in Texas (Spanish). This deal will allow Pemex to move greater volumes of naphtha at a lower cost, while letting NuStar cash in on recent capital investments (English).
Mexico's oil well drilling is off its pace. Pemex has consistently fallen short of its annual exploratory drilling targets (Spanish). The state-run company drilled 22 of the 70 wells originally planned for 2014, while completing only two of the eight exploratory wells expected for January-February this year.
CFE and AMIA think Mexico needs more than just 200 EVs. CFE and the national automotive industry association (AMIA) agreed to promote higher penetration of electric and plug-in hybrid electric vehicles (Spanish) in the domestic market, currently comprising just 222 units. The state power utility will procure the necessary energy supply and metering infrastructure (Spanish) (English).
Grupo Carso created a new E&P company. Mexican telecom zillionare Carlos Slim and his industrial conglomerate have given birth to Carso Oil & Gas after merging two energy units created in 2014. The new firm kicks off operations with nearly MXN3.5bn in capital assets and MXN1.2bn in equity (Spanish) (English).
Lateral Thinking
Mexico's eldest woman passes away at the age of 127. Born in 1887, Leandra Becerra died last month (Spanish) surrounded by her family and by memories of the Mexican Revolution of 1910. With 161 descendants, Doña Leandra used to make tortillas for the soldiers (English) during revolutionary general Pancho Villa's heyday.
Quote of the Week
"Amo el canto del cenzontle, pájaro de cuatrocientas voces; amo el color del jade, y el enervante perfume de las flores; pero amo más a mi hermano, el hombre."
"I love the song of the mockingbird, bird of four hundred voices; I love the color of the jadestone, and the intoxicating scent of flowers; but more than all I love my brother: man."
We hope you have a productive week. Please send any news, comments, or secrets for longevity to MexicoWeekly@energynarrative.com.
Please share this email with your friends and colleagues. They can sign up for free here.