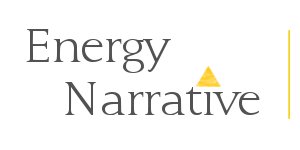 April 13, 2015 edition: Midterm elections, pipeline investments, and mega metropolises.
Blind Spots
Tanker trucks or pipelines: both are vulnerable to theft. Pemex reported 1,261 cases of sabotage against gasoline and diesel road tankers from 2006 to 2014 (Spanish), of which only 117 resulted in criminal prosecution. The majority of incidents occurred in the states of Tamaulipas, Nuevo León, Guanajuato, Jalisco, Veracruz and Puebla.
Pemex Abkatun oil rig resumes operations. Last week's tragedy cost at least US$80m as it curbed overall oil exports by an average of 337,000 barrels per day from 1 to 5 April (Spanish). Three workers are still missing (English).
The Road to Reform
Is Mexico's energy reform still on track? The Atlantic Council held a roundtable with María de Lourdes Melgar, Sener Undersecretary of Hydrocarbons, and Juan Carlos Zepeda, head of CNH, to discuss the energy reform's progress to date (English).
Lower tariffs power industrial production growth… The energy reform could help reduce industrial power tariffs by 13%. Lower electricity prices could in turn boost both manufacturers' output by 3.6% and GDP growth by up to 0.6% (Spanish).
…but affect renewables' cost competitiveness. Gas-fired power generation is crowding out large-scale wind energy projects, which have faced difficulties in securing long-term offtake agreements (Spanish). Open season processes have slowed down, delaying at least US$800m of investment in power transmission projects linked to wind farm developments.
Political Economy
A road map for the upcoming midterms. On June 7, Mexican citizens will elect 500 federal deputies, 17 state legislatures, 9 governors, and more than 300 mayors. The Wilson Center's Mexico Institute has launched its 2015 Elections Guide (English) to follow the elections.
Bank of Mexico survey reveals a still-bleak economic outlook. For the seventh month in a row, economists reduced their real GDP growth rate projection for 2015 from 3.08% to 2.95% (English), while estimating an average 3.67% expansion for 2016-17. Both falling oil production and continued peso depreciation remain key risk factors (Spanish).
Government suffers from oil production decline. Pemex closed Q1 2015 with an average oil output of 2.3 million barrels per day, a nearly 8% fall from Q1 last year (Spanish). Lower crude production has meant MXN124.3bn less for fiscal spending this year and a budget cut of MXN135bn for 2016.
Market Trends
Industrial power tariffs stay low in April. Base-load electricity tariffs for the industrial sector decreased almost 32% y-o-y in April (Spanish), after being set at MXN0.6953 per kilowatt-hour (kWh). Meanwhile, peak-demand tariffs slipped to MXN1.4416 per kWh, a 173% decline relative to April last year.
Mexico turns the clock forward one hour. Daylight saving time (DST) officially began on April 5 in almost all of Mexico. Last year, DST is estimated to have saved 546,000 tons of CO2 emissions, MXN1.5bn in avoided costs (Spanish), and roughly 1.123 terawatt-hours (Spanish).
Natural gas import bill shrinks temporarily. Pemex gas imports totaled US$245m in January-February this year, a 52% annual decrease (Spanish) caused in part by an 11% decline in imported volumes. Gas imports are, however, likely to ramp up in the medium term as low prices encourage local demand from both industrials and power generators.
Mexico's oil price hits a record US$50.67 per barrel, but is still below budgeted levels. The national crude basket price is up by almost 10% so far in 2015 (Spanish), averaging US$44 per barrel in Q1. This is still US$35 per barrel—some 44%—lower than the oil price set in the government's budget.
Strategy & Operations   
Upstream investment pullback feeds contractors' uncertainty. Budget cuts are already affecting drilling activities in Mexico's oil and gas upstream. Originally set at MXN117.5bn, Pemex E&P's adjusted spending program will lead to the renegotiation or revision of up to 254 contracts (Spanish) with private service and procurement companies.
CFE welcomes a new wave of Spanish "conquistadores". Spanish players are stepping in with highly competitive bids to win CFE-tendered contracts. The Senermex-OHL consortium, for example, was recently awarded the 714-MW CCGT Empalme I project (Spanish) based on a project capex of roughly US$477bn—42% lower than CFE's budget ceiling (English).
Oneok Partners and Fermaca ink gas pipeline deal. The new 50-50 joint venture will invest up to US$500m to develop the Roadrunner Gas Transmission project (Spanish). By 2019, the pipeline will be exporting up to 640 million cubic feet per day (English) of natural gas from the Permian Basin in West Texas to Mexico.
Pemex and First Reserve build upon recent joint investment contract. The Los Ramones II partners have signed an MOU to explore new business avenues that could grant Pemex access to financing and know-how (English). Their agreement eyes investments of up to US$1bn (Spanish) (English) in areas such as infrastructure, shipping, cogeneration, and processing.
Lateral Thinking
Bright lights, big city. With over 20m inhabitants, Mexico City is the 12th largest city worldwide (English). Having ranked 3rd back in 1975, today The Great Tenochtitlán lags behind Tokyo-Yokohama, the world's largest metropolis (English) with nearly 38m people, Jakarta (31m), and Delhi (25m). The only other non-Asian cities in the top 12 are New York City (#9) and Sao Paulo (#11).
Quote of the Week
"Hay cosas que sentimos en la piel, otras que vemos con los ojos, otras que nomás nos laten en el corazón."
"Some things we feel with our skin, others we see with our eyes, and still others just beat away in our hearts."
We hope you have a productive week. Please send any news, comments, time saving techniques or campaign tips to MexicoWeekly@energynarrative.com.
Please share this with your friends and colleagues. They can sign up for free here.