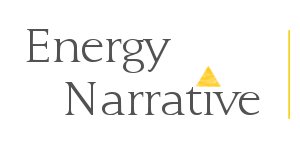 April 25, 2016 edition— Pemex looks for investors in NY; Ultra-low sulfur gasoline and LP gas are in demand; and Chihuahua shines brighter.
Blind Spots
A Pemex petrochemical complex exploded. The explosion at the Pajaritos Petrochemical Complex in Veracruz left at least 24 dead, 136 injured (13 of them seriously), and triggered the evacuation of more than 2,000 people (Spanish) (Spanish). The cause of the blast at the chloroethene plant, which produced a toxic cloud, was a leak (English).
Pemex still owes 1,560 companies. The state-owned company owes MXN110bn to 1,560 suppliers and contractors (Spanish). According to the company's Corporate Finance Division,  most of the liabilities accumulated since 2009 are related to Pemex's health services and payments due to institutions as Bankers' and Industrialists' clubs.
Mexico joined the talks about an oil production freeze, but they collapsed. Saudi Arabia and Iran disagreed over the production freeze, causing the negotiations to collapse (English). Mexico joined 17 other nations for separate discussions aimed at freezing production at January levels to stabilize prices (English).
Dirty gasoline in dirty pipelines. According to the Mexican Institute for Competitiveness, gasolines sold by Pemex in Mexico have up to three times  more sulfur than those sold  in the US (Spanish). The Energy Regulatory Commission (CRE) is developing regulations for the quality of gasoline and standards of cleanliness for pipelines to prevent contamination of fuel.
Déjà vu all over again. Last week's readers were particularly interested in Pemex workers filing suits against the company over layoffs (Spanish), the 16 companies that paid for information in  Round 1.4 (Spanish), and the effect of steel import restrictions on Pemex spending (Spanish).
The Road to Reform
The energy reform has rewarded regulatory commissions. Thanks to the award of permits and biddings, the receipts of the National Hydrocarbons Commission (CNH) nearly doubled last year, rising to MXN687m in 2015 from MXN348m in 2014. The CRE's income rose by 189% in 2015 (Spanish).
The deepwater auction terms were sweetened. CNH voted to allow non-operating companies and investors to hold a larger stake than the field operator in the deepwater oil fields tenders (English). The previous auction rules were relaxed to require bidders to have an average of US$2bn in capital per project over the past five years.
Pemex clients won't pay for illegal taps. Pemex wanted to apply clauses to future pipeline clients to require they pay for damages from illegal taps. The CRE rejected the move, and forces the company to negotiate the conditions for compensation for criminal acts with the clients (Spanish).
Pemex reduced its exploration plans. The CNH approved the reduction of Pemex's Exploration Plan for 2015-17. The Amoca, Miztón, and Teocalli fields were allocated in Round 1 to third parties, limiting projections of seismic studies by Pemex. Nonetheless, the state-owned company plans to expand its seismic studies in the area of the fields (Spanish).
22 companies start the race to import gasoline. The Energy Ministry issued 32 fuel import permits, 11 for gasoline and 21 for diesel (Spanish). These imports will meet only 11.5% of domestic demand for gasoline and 30% of diesel required. Companies can import 100,000 barrels a day.
Shameless Commerce Interlude
Tell us what you really think.  We on the Weekly Brief: Mexico team are proud of our weekly contribution to Mexico's energy community. Although virtue is its own reward, it's important to us that our efforts are useful and engaging for you. A three-question survey (in keeping with the Brief's tradition of being…. brief) will follow shortly in a separate email. Please take a minute (or less) to share your thoughts on the Brief's structure, topics, and features—your feedback will help us ensure that the coming improvements actually are.
Political Economy
Pemex says the financial injection won't stop the spending cuts. The CEO of the state-owned company declared the spending cut of MXN100bn will go forward even after receiving MXN123.5bn in support from the Finance Ministry (Spanish). The support will pay off debt to suppliers and reduce borrowing, and will not go for labor liabilities.
…and Pemex remains at a fiscal disadvantage. Even with the lightening of its fiscal burden, Pemex is at a disadvantage in allowable deductions per barrel. Pemex's competitors can deduct almost double in Mexico and abroad (Spanish). For example, Sierra Oil can recover up to 60% of costs, twice what Pemex is permitted.
The Mexican Petroleum Institute and its union shell out for union leadership.  The Mexican Petroleum Institute and its union agreed to modify the collective contract and to increase to MXN3.79m administrative support for the union's executive  committee (Spanish). Union members are dissatisfied: their wages were contained and they demand an audit of the union.
Pemex and the Finance Ministry hit the Big Apple for investors. The CEO of the state-owned company and the Finance Minister made presentations to  investors in New York of how Mexico will face the oil price crisis (Spanish). González Anaya promised announcements by Thanksgiving about  attracting partnerships with international oil companies (English).
Market Trends
S&P says CFE passed the test… Standard & Poor's maintained the rating of the company as BBB on the global scale and mxAAA on the national scale with a stable outlook (Spanish). The rating reflects the opinion that Mexico's sole supplier of electricity will receive extraordinary support from the government, if needed.
…but Pemex's financial boost is not good enough for Moody's. The rating agency considers that the boost of MXN73.5bn announced for Pemex is positive, but does not change the credit risk of the state-owned company. The government's support will decrease Pemex's short-term debt to US$13bn, from US$17bn (Spanish).
LP gas imports go up and will soon go way up. Private distributors of LP Gas already meet 10% of domestic demand, although their imports are expected to supply 30% of demand in the short term (Spanish). The president of Amexgas reported that current consumption totals 700,000 tons per month.
Don't expect a turnaround in Pemex's oil output. Even with the financial assist, Pemex's production will continue decreasing: between 2014 and 2017, production will drop by 398,000 barrels per day (Spanish). Cantarell field contributed,  producing 29% less in 2015 than the previous year, a drop from 322,000 to 228,000 barrels per day (Spanish).
Strategy & Operations
Chihuahua shines brighter. The first solar farm in Chihuahua, "Los Santos Solar I", started operations with an investment of US$70m for the state. The plant will generate approximately 40.1 GWh during the first year of operations, enough power to satisfy the annual demand of 5,838 homes (Spanish).
Ultra-low sulfur gasoline from Tula…by 2018. The Tula refinery will be reconfigured to produce ultra-low sulfur fuel for central Mexico within two to three years (Spanish). Norm 086 requires that diesel used for public transportation in 11 corridors must have a sulfur content of 15 parts per million.
Mexican billionaires bet on green energy. Four of Mexico's six richest men have invested a combined total of US$1.19bn in renewable energy (Spanish). The telecoms, mining, and retail magnates are expected to invest a similar amount by 2020 with the aim of reaching 1,321MW and becoming leading power suppliers to Mexican industry.
Nuevo León will tour Europe and the US seeking investors. The Economic Development Ministry of Nuevo León will travel abroad to attract new investments to the state. However, analysts consider that a wave of violence and insecurity reduces the competitiveness of the state for foreign investment (Spanish).
Lateral Thinking
City on Mars: worldwide news from Mexico. Elon Musk confirmed that his plans to colonize the red planet will be announced at the International Aeronautical Congress (IAC) in Guadalajara in September (English). Musk sent a spacecraft to the International Space Station and believes the announcement will be "pretty crazy" and "entertaining".
Quote of the Week
"Sólo merece llamarse hombre el que sabe y puede y quiere ayudar al hombre."
"The only man who deserves to be called a man is the one who knows and can and wants to help men."
Jaime Torres Bodet, diplomat, writer, managing director of UNESCO (1948-1952).
We hope you have a productive week. Please send any news, comments, or plans to colonize Mars to MexicoWeekly@energynarrative.com.
Please share this with your friends and colleagues. They can sign up for free here.