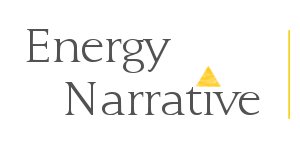 April 18, 2016 edition— Pemex scraps old pipelines; SHCP gave Pemex a boost; and a year of weekly briefing.
Blind Spots
Pemex was fined over pollution again… The National Agency of Industrial Security and Environmental Protection (ASEA) fined the state-owned company MXN2.5m for polluting the air of Salamanca (Spanish). State Governor  Miguel Márquez announced that Pemex will keep on being penalized for the refinery's emissions in Guanajuato (Spanish).
…and is under scrutiny over layoffs.  More than 4,300 former workers filed suits  against Pemex with the Labor Ministry (Spanish). Pemex is trying to resolve the claims quickly to avoid payments in the millions as happened in previous years. Between 2011 and 2014, the state-owned company paid MXN127m to fired workers.
If steel goes up, so do Pemex's expenses. Mexican official restrictions on steel imports will affect the delivery schedule and costs of construction in projects of the state-owned company. Pemex and CFE will have to pay 70% more for steel products due to the certification of origin required by the Economy Ministry (Spanish).
More headaches for Lozoya. When Lozoya was Pemex's CEO, his father allegedly bought a flat worth MXN28.4m from a shareholder of Grupo Hidrosina, Mexico's biggest gas station operator, creating a possible conflict of interest for the former Pemex chief (Spanish). Lozoya's father denies the acquisition (Spanish).
Introducing Déjà vu all over again.  Last week's readers were particularly interested in CFE's next electricity auction (English), Lozoya's interest in offshore shell companies (English), and the last Yaqui community holding out against a natural gas pipeline (Spanish).  This section will now be a regular feature of Blind Spots. It will highlight the most clicked articles of the past week for those that missed it and those that hate to be left out…
The Road to Reform
Everyone wants a piece of the gas station pie. The Energy Ministry estimates that the gasoline import market will generate US$8bn in investment in the next 10 years (Spanish). Until last week, 47 license requests were registered and  the number of gas stations is expected to increase by more than 5,000 (Spanish).
There are at least 16 in the deep water fight. April 15 was the last day to access the information package for the Round 1.4 bidding for deep water fields. As of April 1, 20 companies had applied for access to the information, but only 16 had paid for it (Spanish).
Pemex has lots of spare pipeline capacity… According to the Federal Commission on Regulatory Improvement, the state-owned company is using only 55% of the capacity of its pipelines due to the drop in  production (Spanish). Seven out of every ten meters of pipelines were built in the 1960s or later.
…and is selling its assets bit by bit. Pemex's assets sale of US$1.3bn to the KKR fund of the U.S. was the biggest merger and acquisition deal in the Mexican market in February (Spanish). Now the state-owned company is planning to dig up and sell 8,000 km of pipelines as scrap (Spanish).
Regulatory commissions without commissioners. The public institutions in charge of the energy reform lack either commissioners or advisory board members (Spanish). The CRE, in charge of issuing new transportation and storage permits, is lacking a president, and the CNH must fill three positions on its board.
Political Economy
The central bank rewarded the SHCP… The Bank of Mexico will transfer US$13.6bn to the Finance Ministry from gains made on dollar reserves in 2015 (English). 70% of the surplus will be used to pay down federal government debt and 30% will be channeled to the stabilization fund to strengthen government finances (Spanish).
…and the surplus will help patch up Pemex. The state-owned company will receive US$4.2bn from the central bank's surplus (English). In exchange, Pemex has to reduce its liabilities by MXN73.5bn. Pemex still owes MXN120bn to its biggest suppliers, having now paid off 90% of its small and medium suppliers (Spanish).
Mexico tied up credit lines in Germany. Mexico signed four new credit lines worth US$230m  (MXN4.3bn) from German institutions to finance renewable energy and energy-efficient projects (Spanish). These lines are part of the Mexico-Germany Energy Alliance signed by Pres. Peña Nieto in Europe last week.
Banobras will invest more in energy than in construction. This year, for the first time in its history, the bank dedicated to financing public services and infrastructure will invest more in pipelines, refineries, and wind farms than in highway construction. In 2015, Banobras invested approximately MXN15bn in energy projects (Spanish).
Shameless Commerce Interlude
A year of weekly briefing.  The Weekly Brief: Mexico has been hitting inboxes every Monday morning for more than a year now. How time flies. It has been fascinating and fun, but rather than reminisce about the past we wanted to share some of the changes and additions that are coming soon. As you saw in the Blind Spots section, we are now recapping the most popular articles of the previous week. In addition, we will soon be adding a searchable archive of past articles and links. Another new feature will be expanded coverage of market fundamentals data, such as supply and demand balances for natural gas, liquid fuels, and electricity. Finally, we plan to expand coverage to new geographical regions in the coming months—keep your eyes peeled for The Weekly Brief: Terra Incognita…
To support these new features, starting June 1, we will begin charging for access to The Weekly Brief: Mexico. More details will be coming soon, and we will be soliciting your thoughts on where to take the Brief next. In the meantime, enjoy our continuing coverage of Mexico's rapidly changing energy landscape and send any news, comments, or preferred payment plan options to MexicoWeekly@energynarrative.com
Market Trends
Gasoline imports grew 27% last year. Pemex imported 25.66 billion liters of gasoline in 2015, an increase of 27.4% over 2014, but the cost was US$12.95 billion, 15.6% less than the previous year (Spanish). According to the Economy Ministry, fuel imports increased 169% compared to the volume imported in 2012.
Mexico's inflation rate is cooling. In March, Mexico's inflation rate remained below the 3-percent target of the central bank (English). This result allows policy-makers to keep interest rates steady, amid a mild peso recovery.
The IMF says Mexico's GDP will be lower but steady. The IMF lowered its forecast of Mexico's economic growth for 2016 and 2017. The outlook for this year's GDP was reduced to 2.4% from 2.6%, and the projection for 2017 dropped to 2.6% from 2.9% (Spanish). According to the Fund, Mexico's forecasts are strong, only a little lower than expected.
Strategy & Operations
The sun never sets on Engie. The French company won two solar projects: one for 75 MW in India and the other for 23MW in Mexico, through its Mexican subsidiary,  Solairedirect (English). The group has two plants in Chile, one in Panama, and one project each in Brazil and Peru (Spanish).
The first in the oil import market is…Howard Energy. The first privately owned and financed pipeline between the US and Mexico will cost US$500m and carry gasoline, diesel, and jet fuel from Texas to Nuevo León (Spanish). The pipeline will transport up to 90,000 barrels daily and its open season begins on April 25 (English).
Vitol wants to befriend Pemex. The Swedish company, expert in production and international trading of liquid hydrocarbons, is interested in an alliance with Pemex to convert the Cangrejera petrochemical complex in Veracruz into Mexico's first petrochemical refinery (Spanish). The investment will reach US$400m, according to informed sources.
Ienova is disqualified for the third time. Within a month, three bids of the Sempra Mexico unit were rejected (Spanish). The CFE argued that the equipment proposed by IEnova would be incapable of handling the amount of gas to be transported. TransCanada has ended up winning the project to build a natural gas pipeline traversing central Mexico (English).
Lateral Thinking
Droids: the new drug smugglers in Arizona. In the Yuma Sector of the US-Mexico border, remotely controlled drones have been seen carrying and dropping drugs into the United States (English). Despite their small size, between 2 and 4 feet wide, smugglers continue using them in the San Luis area.
Quote of the Week
"No seré yo quien con palabras supla mis actos, sino que serán mis actos los que expliquen mi conducta."
"It won't be me who makes up for my acts with words, but rather my acts will explain my conduct."
Luis Cabrera Lobato (1876-1954), lawyer, politician, writer, and ideologue of the Revolution's agrarian movement
We hope you have a productive week. Please send any news, comments, or droid smugglers to MexicoWeekly@energynarrative.com.
Please share this with your friends and colleagues. They can sign up for free here.