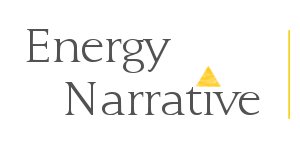 April 11, 2016 edition—The new MEM is within sight; Iberdrola wins again; and South Korea and Mexico make business happen.
Blind Spots
Former Pemex CEO is named in the Panama Papers. Emilio Lozoya Austin, former director of the state-owned company, denies any link with the Mossack Fonseca law firm, which created a significant number of economic transactions to help individuals avoid taxes (Spanish). Lozoya appears in a 2011 document expressing interest in creating a company (English).
Sonora fears LP gas plant construction… Fourteen communities remain on alert because of the construction of a Windstar gas distribution plant with a capacity to store 2.5 million liters of LP gas. There are irregularities in the permits for the plant and it is considered a time bomb (Spanish).
…and a community still opposes a natural gas pipeline. Loma de Bácum is the only holdout among the eight Yaqui communities that will be affected by construction of a pipeline crossing their territory (Spanish). In fifteen days a definitive resolution will be published. Progress on the pipeline has reached 90%.
Engineers have been hit hard by the oil crises. The 500,000 jobs expected to be created by the energy reform are on hold and engineers face continuous layoffs due to the international oil crisis (Spanish). Companies in Campeche, Tabasco, Tamaulipas, and Veracruz states have fired personnel after Pemex suspended projects and stopped contracting general services.
The Road to Reform
Gasoline and diesel import market is opened at last. From April 1, a market that last year reached US$16.5bn is now open (Spanish) (English). Companies can begin receiving their import permits from Sener now, but they still have to wait for Pemex to grant access to its storage and transportation facilities (Spanish).
Sener correction: 11 companies won the MEM auction… A failure in the algorithm of the program which defined the best offers in the Wholesale Electricity Market (MEM) auction caused a review and new results (English). Instead of seven winning companies, there were 11 winners that will sell 5,385,715 MWh for 15 years (Spanish).
…at an increased price… The modification of the mathematical algorithm of the MEM increased the prices at which CFE will be buying energy and Clean Energy Certificates (CELs). The price increased to 47.78 dollars MWh from 41.8 dollars (Spanish). The higher price is still 38% below the estimated cost of buying energy (Spanish).
…and the next tender is in sight. The next MEM tender will be 50% bigger than the last, with expected investment of US$2.6bn, and will encourage bidding for combined-cycle gas projects along with renewables (English). Analysts expect the tender to be especially important for natural gas, since the last was limited to renewables (Spanish).
Political Economy
South Korea and Mexico want to trade… Both nations seek to sign a bilateral trade deal now while final implementation of the Trans-Pacific Partnership (TPP) takes place (Spanish). The aim is to complete a free trade agreement and improve access to the North American and Asian markets (English).
…and South Korea is giving CFE plenty of credit. The state-owned company received a US$1bn credit line from the South Korean Import and Export Bank to finance development of electrical infrastructure (Spanish). From now and until 2018, Korean companies could gain opportunities to win tenders.
More budget cuts are planned for 2017. Due to low oil prices, the Finance Ministry announced a budget cut of MXN179bn for next year and lowered its GDP forecast to a range between 2.6% and 3.6% (Spanish) (English). This adds to the MXN132bn on spending slashed from the 2016 budget. The 2017 oil price forecast is US$35 per barrel (English).
Pemex plans to place more debt. To improve its liquidity, the state-owned company plans to place MXN15bn in the domestic market in the second half of the year (Spanish). The amount is higher than issuances in the first quarter that included between MXN5 and 10bn in Long Term Stock Certificates.
Market Trends
Moody's lowered its ratings for lenders to Pemex… The rating agency changed to negative from stable the outlook for the leading Mexican development banks: Banobras, Bancomext, and Nacional Financiera. Due to the gloomy financial situation, Moody's believes that the government will increase pressure on the banks to extend more loans to Pemex (Spanish).
…and CFE suffered the consequences. Moody's lowered the outlook on the state-owned company's debt to a negative perspective, from stable (Spanish). Although the government does not guarantee CFE's debt, the rating agency considers the likelihood of government support to the company is high.
JP Morgan sees big opportunities in Mexico. According to the investment bank, the country offers great opportunities for energy sector companies looking to invest in Mexico as a result of the energy reform (Spanish). The large amount of proven reserves and their similarity with some reserves in the US are favorable for Mexico.
Mexico's oil reserves fell 21% on lower oil prices. The oil reserves with the greatest probability of extraction fell 21.3%, according to the information approved by the national commission of hydrocarbons. In January, the volume of hydrocarbons with a 90% probability of extraction amounted to 10,242 million barrels of crude oil equivalent (Spanish).
Strategy & Operations
Yucatán will become greener. Electrical companies, including Aldesa Energías and Vega Solar, will invest MXN25bn in Yucatán to produce clean energy, creating more than three thousand jobs (Spanish). The nine projects will generate 1,344MW to supply to the CFE, representing 34% of all clean energy to be produced in Mexico.
Seven renewable energy projects are under way. Three hydro-electric plants and four solar farms will be developed in Coahuila, Colima, Puebla, and Yucatán (Spanish). In February, the CRE reported 50 clean energy projects requesting permits, including seven in Sonora and five in Nuevo León.
Canadian Solar wins a project in Mexico… The company won a 63MWp solar photovoltaic project in Aguascalientes. As part of the MEM, Canadian Solar will sell solar power to the CFE during 15 years and clean energy certificates priced at US$47.95 MWh (English). In September 2018, the project will be connected to the grid.
…and Iberdrola wins again, too. The Spanish electrical company won a US$400m tender to build the Northwest combined-cycle plant in Sinaloa. Iberdrola will construct, operate, and maintain a plant with a capacity of 887MW and it will be working in 2019 (Spanish).
Lateral Thinking
Drilling into dinosaur crater. 66 million years ago, an 18km-wide meteor impacted the Earth leaving a hole 100km wide and 30km deep: The Chicxulub Crater, underneath Yucatán. Researchers will drill through a layer of 600m of ocean sediment to study the crater to know if the zone became a cradle of life (English).
Quote of the Week
"La mucha luz es como la mucha sombra: no deja ver."
"Too much light is like too much shadow: it does not allow one to see."
Octavio Paz (1914-1998), poet, writer, and Nobel prize winner in 1990.
We hope you have a productive week. Please send any news, comments, or ocean sediment analysis to MexicoWeekly@energynarrative.com.
Please share this with your friends and colleagues. They can sign up for free here