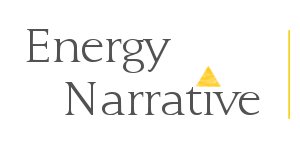 April 4, 2016 edition— Seven winners in long term MEM; peak hour ignored; and a war on gas prices started.
Blind Spots
A fake enquiry for Las Cruces hydro-electric plant. The CFE intends to use the Kinto Sol association for simulating a consultation process with the indigenous communities that would be affected by construction of the Las Cruces hydro-electrical plant in Nayarit. This project will dam up the San Pedro Mezquital river (Spanish).
Radioactive materials lacking oversight. Mexico has experienced eight robberies of radioactive medical materials in the last two years, as radiological services are not too careful managing these substances.  One incident roughly every three months illustrates the lack of control over this type of potentially toxic materials (Spanish).
…and wells with radioactive water affect six states. The polluted wells have caused the death of three girls and two adults, according to a senator. The concentration of arsenic and fluoride in the Lerma-Chapala aquifer and in underground water doubled in the last 14 years (Spanish).
Everybody ignored peak hour. Zero offers were made for peak hour in the Wholesale Electricity Market (MEM) because the price was thought too low:  8,000 to 10,000 pesos per MW/h for the next 20 years (Spanish). Companies must offer some power for peak nighttime hours, a challenge for solar plants that are 56% of MEM winners.
The Road to Reform
Seven companies got a slice of the MEM cake. The winners are two companies from Mexico, and firms from Canada, Holland, Italy, Spain, and the United States (English). They will install a combined capacity of 1,720MW (3.1% of the current capacity of CFE) powered by renewable fuels valued at US$2.5 billion (Spanish). 
Solar and wind power, among the big winners. The prices offered to MEM show how the costs of renewables have fallen (English). CFE set a starting price of 52 dollars per MW/h, and got offers of 40.5 dollars for solar energy and 43.9 dollars for wind energy (Spanish).
69 companies participated in the first Long Term Electricity Auction. The Energy Ministry received 227 offers from 69 companies. Twelve of the original 81 pre-qualified companies decided not to present a bid (Spanish). The offers received will be reviewed to ensure they qualify for the next phase.
Seismic studies increased 370%. In recent months, 3D seismic studies that determine the geologic resources of the country for exploration and exploitation of hydrocarbons in deep waters have multiplied, increasing by 370%. To date, the CNH has awarded 30 permits which are worth US$2bn (Spanish).
Political Economy
The long-term MEM falls short of expectations. The seven winning companies of the long term Wholesale Electrical Market (MEM) will invest US$2.1bn (almost MXN37bn) between 2016 and 2018 (Spanish). The amount is far below estimates of the Energy Ministry, which expected total bids of between MXN50bn and MXN80bn. 
Needed: loans for CFE. Due to the state-owned company's unstable financial situation, CFE does not have enough money to pay private contractors hired to build 15 projects (Spanish). The board of directors has approved contracting the necessary financing of over US$32m to cover the obligations.
The energy sector makes it rain. National development banks increased lending substantially in January to projects in the oil, mining, gas, and electrical sectors. The Banobras portfolio rose by 40% y-o-y  (Spanish). The National Finance Bank (Nafin) increased its exposure to the sector by 83.7%.
Pemex subsidized natural gas. The state-owned company reports its formula for calculating the price of natural gas does not include transportation costs so whenever Pemex has imported natural gas, it lost money (Spanish). To increase competition, Pemex must correct this distortion.  The company's natural gas imports shot up 47% in January and February (Spanish).
Market Trends
Pemex on the brink of junk rating: Moody's. Due to low oil prices, the rating agency lowered Pemex's rating two levels to Baa3 from Baa1,  placing it one step above junk (English). Moody's also reduced the outlook for Mexico to negative from stable as analysts forecasted lower economic growth. 
Mexico's oil exports in free fall. Exports dropped again, by 2.3% in February, due to the staggering 45.8% drop in international sales of oil products (Spanish). Pemex's total exports fell from US$3.3bn to US$1.7bn (Spanish). The slump lowered exports to 1,179 million barrels per day. 
A war over gas prices has started. Industrial companies will file for an injunction against the new formula for setting the price of natural gas. The Energy Commission of the Confederation of Industrial Chambers (Concamin) estimated that the price to the final consumer will rise between 13% and 27% in April bills (Spanish). 
…and Nuevo León has chosen sides. The northern state will seek an agreement with other states in order to fight the increase in gas prices (Spanish). With this measure, the deputy secretary of energy for Nuevo León announced support for industrial companies, saying the new price levels make them uncompetitive. 
Strategy & Operations
WindStar to invest US$7m in LP gas plant. The company will invest US$7m – 95% of which comes from American investors – to build a new LP gas plant in Hermosillo, Sonora (Spanish). From there, for the first time, private companies will be able to distribute natural gas in Mexico.
MXN374m will be invested in energy innovation. The Mexican Center of Energy Innovation (Cemie) Óceano will be created with an investment of MXN374m over four years with funding derived principally from the Energy Sustainability Fund – MXN348m – (Spanish). The Center will conduct applied research on ocean sources of clean energy.
Four companies want to have "chemistry" with Pemex. Due to the need to make petrochemical complexes and refineries profitable, Pemex may look for alliances with the private sector. For Alpek, Braskem-Idesa, Cydsa, and Mexichem, which have worked previously with Pemex, new business opportunities are in the offing (Spanish).
Fermaca wins again. The company won an energy infrastructure project offered by CFE. With an offer of US$269.8m, Fermaca won the bid to transport natural gas through the Villa de Reyes-Aguascalientes-Guadalajara pipeline (Spanish). The offer was the most inexpensive proposal for a project which was previously estimated at US$1.1bn.
Lateral Thinking
Newspapers can power cars. In the Universidad del Valle de México, four students have found a way to create bioethanol from newspapers that are fermented and distilled (English). Their technology makes it possible for a vehicle to consume one hundred percent of the ethanol, as opposed to the 15% used normally.
Quote of the Week
Convocando a las mujeres a: "Inaugurar un tiempo nuevo de plena igualdad con los hombres, sin reclamar privilegios que no requerimos ni aceptar desventajas que no merecemos."
Calling on women to: "Start a new age of full equality with men, neither claiming privileges that we don't need, nor accepting disadvantages that we don't deserve."
Griselda Álvarez, writer and first woman to be appointed governor in Mexico in 1979.
We hope you have a productive week. Please send any news, comments, or new ways to create ethanol to MexicoWeekly@energynarrative.com.
Please share this with your friends and colleagues. They can sign up for free here.