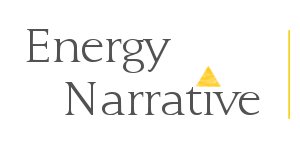 February 22, 2016 edition—New budget cuts; Banxico increased interest rate; and the MEM bidding period ended.
Blind Spots
Deepwater projects are being put on hold. Due to the low oil prices, companies such as Shell and Premier Oil announced cost-cutting measures including pushing back or reducing activity in deep-water Gulf of Mexico fields, Africa, and Brazil (English). The focus on exploration will be in low-cost projects with easy access (Spanish).
The construction of two pipelines was questioned. The Union of Indigenous Communities in the Northern Isthmus North Area (Ucizoni) filed a complaint with the National Human Rights Commission (CNDH) against PMI Cinturón Transoceánico, a subsidiary of Pemex (Spanish). The Ucizoni claims that the right of indigenous people to prior consultation was violated in the construction of two gas pipelines.
Follow up: a task force may be created to discuss Pemex's debt to suppliers. The Confederation of Industrial Chambers (Concamin) asked the Energy Ministry to create a working group to develop ways for Pemex to pay the US$7bn it owes thousands of suppliers (Spanish). The confederation fears that failure to pay may result in a crisis.
Pemex's production costs have increased 20% since 2012. The extraction cost in 2012 was 6.84 dollars per barrel and it increased to 8.22 dollars per barrel in 2014 (Spanish). The costs for new developments and explorations increased 43%, to 17.97 dollars per barrel in 2014 from 12.54 dollars in 2012.
The Road to Reform
The MEM may attract US$5bn each year. By opening the Wholesale Electricity Market (MEM), Mexico can attract between US$4bn and US$5bn per year in financing, said the CEO of the Mitsui Banking Corporation (Spanish). The projects most likely to receive funding are solar and wind energy farms.
The bids are in for the first electric power auction. The period for presenting technical offers in the first long-term electricity auction closed, and the winners will be announced in March (Spanish). Although there were 103 bidders, their offers were made before CFE published its maximum price requirements, so the tender could end up voided (Spanish).
Round 1.4: a huge hit among big oil companies. According to the CNH, nineteen big oil companies including Chevron, Hess Oil and Gas, Statoil, Total, and Shell have started the process of pre-qualification to bid for a deep-water contract. Noble Energy and Atlantic Rim jumped back into the bidding (Spanish).
Users will end up paying for green energy. The CRE acknowledged that a higher price for Clean Energy Certificates (CELs) will ultimately be paid by residential consumers and industry. According to the CRE, the higher the price of the CELs, the higher the revenues for green energy producers and the greater the cost for users (Spanish).
_______________________________________________________________________
Sponsor Content
Get insight on the New Mexican Electricity Market rules, the unbundling of CFE, the new role of PEMEX, and the profitable opportunities for business and investments at CECC Mexico 2016 and discuss with the outstanding speaker line up and 200+ attendees how to develop a profitable strategy to plan, build and operate CCGT Plants in Mexico. Download the latest agenda and conference details here.
_______________________________________________________________________
Political Economy
MXN132bn in budget cuts for 2016. Finance Minister Luis Videgaray announced a budget cut for this year of MXN132.3bn, equivalent to 0.7 percent of gross domestic product (English). The cost-cutting will be drawn from Pemex, which is to lower spending by MXN100bn, and the CFE is also slated to slash expenditures (Spanish).
Banxico raised the interest rate to 3.75%. The central bank announced an increase of 50 basis points in the interest rate to put an end to speculation that has hit the peso and to maintain inflation on target at three percent or less (Spanish) (English). The bank's board of governors will continue to track the exchange rate and possible increases in consumer prices.
…and dollar auctioning was suspended. On Feb. 17, the Exchange Commission suspended immediately its daily dollar auctions, although it does not discount running discretionary new auctions (Spanish). According to the Finance Ministry, the combination of spending cuts and the rate hike aim to anchor the value of the peso with strong economic fundamentals.
Mexico placed 2.5bn euros in bond sales. The Mexican government sold 1.5bn euros of six-year bonds with a 1.98 percent yield and 1 billion euros of 15-year notes to yield 3.42 percent (Spanish) (English). The aim is to finance a growing budget deficit owing to the slump in oil prices.
There is a new pension scheme for Pemex's new workers. The state-owned company and the union agreed that workers hired after January 1st will contribute 6.9% of salary to the pension scheme and the company will put in 16.15% (Spanish). This contribution is higher than the five percent paid by CFE workers. Pemex may not be hiring new workers this year, however.
Editorial Interlude
The hunt begins for 132 billion pesos. The scale of the proposed budget cuts suggests the government is willing to suffer today if it might help it avoid economic pain in 2018. Slashing spending by 0.7% of GDP will hit Mexico's economy hard. There is plenty of room to increase borrowing to cover falling income in the near term; by cutting costs instead, the government reserves the option to boost spending closer to the election, possibly helped by higher oil prices.
It is not surprising that Pemex has been targeted for two-thirds of the proposed cuts, but doing so risks further damage to future oil revenues. Reducing Pemex's capital investment will accelerate Mexico's oil production decline as any offsetting private sector activity will take time. Reducing its spending on personnel could limit the hit to capital spending, but at a substantial political cost. As we noted last week, Pemex's future path will come down to political will. This week's details on how Pemex plans to allocate its 100 billion peso haircut will highlight where the current priorities lie.
Market Trends
Four countries (sort of) agreed to freeze oil production. In an attempt to stop the 18-month slide in oil prices, Saudi Arabia, Russia, Qatar, and Venezuela agreed to freeze oil production at January, 2016 levels (Spanish). Although conditioned on similar restraint from other producers, it is the first coordinated move among OPEC and non-OPEC producers in 15 years. The announcement aimed to achieve "a stable oil price" (English).
Mexico maintains its rating despite Pemex: S&P. According to the credit rating agency, the fiscal changes that began in 2014 to broaden Mexico's tax base have contained the damage done by volatility in crude oil prices (English). The fiscal measures include an end to gasoline subsidies and the incorporation of workers into the formal economy (Spanish).
Pemex needs US$23bn to survive: Moody's. The rating agency says the state-owned company needs US$23bn to cover this year's expenses. The calculation includes US$ 18.4bn in short-term obligations, a 10% reduction in operating costs, plus the investment budget for new projects, without adjusting the US$15bn capital budget for the year (Spanish).
In Graphic Detail
Last year's tepid growth in industrial electricity demand masked a growing divergence. Electricity sales to medium-sized industrial customers steadily increased, ending the year nearly 7% above 2014, while sales to large-scale industrial customers fell dramatically to finish more than 14% below the previous year. Economic data from INEGI shows falling activity in large industries such as base metals and chemicals and flat output from the mining sector. This suggests the fall in electricity sales is driven more by a drop in activity among the customers that are most likely to enter the wholesale electricity market than a shift to self-generation in preparation of entering the new market.
Strategy & Operations
Pemex has begun to sharpen its pencil. To reduce its 2016 budget by MXN100bn, the state-owned company will plan to trim projects with high production costs, cut corporate outlays, and focus on strategic activities (Spanish). On February 29, the company's Administrative Board will study the Pemex proposal for adjustments to comply with the finance ministry's cutbacks.
Follow up: Pemex partners found. Four large international companies expressed interest in partnering with the state-owned company in fuel storage and distribution and with CFE in electricity co-generation. Companies including Grupo México, AES, ATCO, and Engie could bring capital, technology, and greater efficiency to public-private association schemes (Spanish).
Pemex will try to export fuel oil. Due to the downward trend in domestic fuel oil sales, the state-owned company is looking to export fuel oil. The deputy director of products and industrial fuels said that selling fuel oil in Asia will be more profitable than natural gas (Spanish).
Pemex sells two processing plants and a tanker. A bidding process will be set up for selling off an ethylene processing plant in Veracruz and a gas processing complex in Tamaulipas. (Spanish). The sale of these assets is part of the Pemex strategy of divestment of "non-useful" assets.
Lateral Thinking
Cactus and crap combusting cars. A project operated by NopaliMex purees prickly pear cactus paddles and mixes them with manure. When the mixture decomposes, methane gas is released. Eight tons of cactus is processed daily to power a fleet of cars owned by the Zitácuaro municipality in Michoacán (English).
Quote of the Week
"Sin la ausencia presente de un pañuelo se van los días en pobres manojos. Mi voluntad de ser no tiene cielo."
"Without the present absence of a handkerchief, days go by in poor handfuls. My will to be has no limit."
Carlos Pellicer (1897-1977), Mexican poet, writer and politician
We hope you have a productive week. Please send any news, comments, or new ideas to use cactus to MexicoWeekly@energynarrative.com.
Please share this with your friends and colleagues. They can sign up for free here.