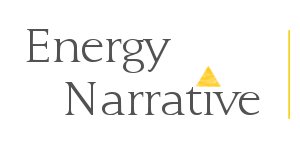 August 8, 2016 edition— Jaime Hernández remains as CFE's CEO; Pemex finds two new fields; and TransCanada, Sierra Oil, and TMM team up.
Last Week in a Minute or less
Renewables & Electricity. The first solar plant of Baja California will be finished by 2017, electricity prices skyrocketed again, and Jaime Hernández Martínez will remain as CEO of CFE.
Natural Gas & Liquid Fuels. TransCanada, Sierra Oil, and TMM team up for a US$800m marine terminal and oil pipeline project, Mexichem has to secure ethane supply to rebuild plant, and gasoline prices are hiked again.
Oil & Gas Upstream. Pemex's exploratory drills made two discoveries in Tabasco and Veracruz, Trion will be productive by 2022, but companies will have to invest US$464m to partner with Pemex.
Money & Power. The Finance Ministry gives and takes away from Pemex, TransCanada is marketing its Mexican pipelines, and Mexico is getting ready for oil hedges.
Déjà vu all over again. Last week's readers were particularly interested in Pemex's holding of a 45% stake in Trion (Spanish), the new natural gas rules enforced by CRE (Spanish), and the construction of three new wind parks (Spanish).
The Road to Reform
Companies will pay a high price for becoming Pemex's partners… Oil companies seeking a partnership with Pemex will have to invest US$464m, equivalent to investments by the state-owned company since 2012 (Spanish). Companies must sign a Joint Operation Agreement that sets out how decisions will be made in the consortium.
…and Trion will produce by 2022. The first light crude oil production from the Trion field is expected by 2022 (Spanish). By then, according to the director of exploration division of Pemex Exploration and Production (PEP), the bet is that oil prices will range between 50 and 60 dollars per barrel.
FMP started managing Round 1.3 contracts. The Mexican Oil Fund for Stabilization and Development (FMP) began managing the financial aspects of 19 contracts for hydrocarbons extraction (Spanish). The license contracts were signed on May 10 by the National Hydrocarbons Commission (CNH) and the winning bidders in Round 1.3.
New Round 1.4 bidding conditions were announced. The regulatory authorities modified the terms of bidding for Round 1.4 to increase certainty for the winning companies (Spanish). Under the new rules, the administrative rescission will occur when a contractor fails to fulfill the minimum goals of the work plan.
Political Economy
Jaime Hernández Martínez is the new captain of CFE. Pres. Peña Nieto named Jaime Francisco Hernández Martínez as the new CEO of the state-owned company (Spanish). Hernández was formerly CFE's CFO and served as interim director after his predecessor, Ochoa Reza, resigned to become the new chairman of the ruling PRI party (English).
What the Finance Ministry giveth, it taketh away. The Finance Ministry boosted Pemex with a capital injection of MXN26.5bn this year, but has forced the state-owned company to sell gasoline and diesel below international prices (Spanish). According to Bloomberg, that measure has caused  Pemex losses of MXN29bn in the past four months (English).
AHMSA: a bottomless pit for Pemex spending. After purchasing Altos Hornos de México (AHMSA) in 2014, the state-owned company is behind schedule on remodeling of the fertilizer plants set to cost US$475m (Spanish). Pemex pledged to have the first urea train ready by November 2015 and the second in April 2016.
Nine people found dead close to Pemex pipelines. In the municipality of Cuitzeo, Michoacán, the charred bodies of nine people were found in a pick-up truck near Pemex pipelines (English). The state prosecutor's office is considering the theory that the victims were involved in fuel theft (Spanish).
US court finds Pemex at fault. A US appeals court upheld a lower court decision that required Pemex pay US$300m to KBR to settle a decades-old dispute over construction of offshore platforms (Spanish). The higher court decision confirmed a lower court verdict that added US$106m to the penalty.
Market Trends
Gasoline prices are hiked… In August, the price of Magna gasoline increased by 6.08% and Premium gasoline went up 5.56% (Spanish). Gasoline tax (IEPS) collections exceeded projections  during the first semester by MXN38bn, and the total take of MXN130.7bn covers two thirds of the Treasury shortfall caused by lower Pemex revenues (Spanish).
…and electricity prices go up again. The CFE announced significant increases in tariffs: between 5.2% and 7.5% for the industrial sector, between 7.8 and 9% for the commercial sector, and 8.9% for high-consumption residential users (Spanish). Higher fuel costs in July caused the hikes, and rates may increase again in coming months.
TransCanada is selling (almost) half of its Mexican pipelines. The Canadian company is marketing a 49.9-percent stake in six Mexican pipeline projects (English). The pipelines offered are operational or will be running by 2018, and the company will keep the new Sur de Texas-Tuxpan line, worth US$2.1bn.
Mexico is getting ready for oil hedge inflows. Mexico is to receive billions of dollars from its 2016 oil hedge, perhaps $2.3 to $3.3bn, Bloomberg estimates (English) (Spanish). Mexico usually hedges the oil price in mid-summer, making deals that have included JP Morgan Chase and Goldman Sachs.
CFE posted MXN106.8bn in net profit… In the first semester of 2016, the state-owned company reported its first profit in six years: MXN106.8bn, a comeback from the loss of MXN35.5bn in the same period last year. The turnaround stems from the agreement with the workers' union to reduce pension liabilities (Spanish).
…while Pemex cut net losses by MXN40bn. The state-owned company announced a net loss for the first semester of MXN145bn, 21% better and almost MXN40bn less than losses in the same period in 2015 (Spanish) (English). The improved performance is rooted in reduced costs and an improved regime for business deductions.
Strategy & Operations
TransCanada, Sierra Oil, and TMM team up for a US$800m project. The three companies – holding 50%, 40% and 10% stakes, respectively – announced a project valued at US$800m to build a marine storage and distribution terminal and an oil pipeline (English) (Spanish). The 265-km pipeline will transport 100,000 barrels of refined products per day.
Baja California's first major solar plant will be ready in 2017. Energy Partners Latin America (EPLA) will install the first solar energy plant in Baja California with an investment of US$280m (Spanish). The plant will be built during 2017 in Mexicali, will generate 250MW, and serve at least 75 companies in the state.
Pemex hit black gold at two wells off Tabasco and Veracruz. The state-owned company announced two new discoveries located off the coasts of Tabasco and Veracruz. The findings of superlight oil could yield 20,085 barrels of oil per day, equivalent to almost 1% of current production, and 35MMcf per day of natural gas (Spanish).
Alpek set its sights on Petrobras' petrochemicals. The Mexican company is expected to pay up to US$700m for the Brazilian company's petrochemicals units in Pernambuco state which report US$1.7bn in losses (English). Petrobras announced exclusive talks with Alpek on July 28 and the negotiations will last for 60 days.
Mexichem still suffers consequences from the Pajaritos explosion. The company presented a US$29m net loss of profits in the second quarter of 2016, following recognition of damages of US$286m from the April explosion. The plant may not be rebuilt in the same place if Mexichem cannot secure supplies of ethane from Pemex (English).
Old School Social
Events in the world beyond your screen – go see and be seen!
The Simposio Internacional de la Energía is August 17-18 at the Centro Banamex in Mexico City.
The Mexico Energy Summit  is September 7th at the Marquis Reforma Hotel in Mexico City. The Summit will gather 200 leaders to cover a variety of projects in Oil & Gas, Electricity, Renewables, Mining, the Environment, Technology, Finance, Risk and Regulation. Click here to request the agenda.
The Texas-Mexico Business Forum is September 22-23 at the International Center for Trade, Eagle Pass, TX.
The Platts 20th Annual Mexican Energy Conference is November 14-15 at Hotel St. Regis, Mexico City.
Lateral Thinking
Indigenous groups cut out the middleman and set their own telecoms. Mixe, Mixteco, and Zapoteco people will have their own network for cellular and Internet connections for 356 municipalities in Chiapas, Guerrero, Oaxaca, Puebla, and Veracruz (English). The Federal Telecommunications Institute (IFETEL) granted the communities two licenses to operate their telecoms network.
Quote of the Week
"Es justo que todos aspiremos a ser más, pero también que todos nos hagamos valer por nuestros hechos."
"It is fair that we all aspire to be more, but also that we will make ourselves worthy with our deeds."
Francisco Villa (1878-1923), a Mexican Revolutionary general and commander of the División del Norte
We hope you have a productive week. Please send any news, comments, or new telecommunication networks to MexicoWeekly@energynarrative.com.
Please share this with your friends and colleagues. They can sign up for free here.