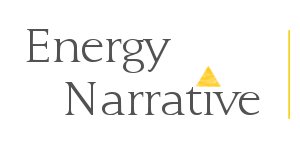 February 2, 2015 edition:
LPG explosion, Pemex contractor registration, and energetic jellyfish.
Blind Spots
A hospital explosion raises LPG safety concerns. A leak from a damaged LPG delivery truck destroyed a children's hospital killing 3 and injuring more than 70 (Spanish). The tragedy brought to light the high level of recorded LPG leaks (Spanish), particularly by the company involved in the accident. Ineffective oversight was also blamed (Spanish).
The Road to Reform
Round One will affect huge swaths of communal land. A recent study suggests that the concessions offered in Round One could affect more than 40 percent of the core agrarian land (Spanish) in the host states. Veracruz has the largest total acreage, but Tamaulipas will see the highest percent of agrarian land affected.
CNH: A regulator's regulator. A recent study (English) by the Wilson Center suggests CNH is oriented toward regulating state-owned monopolies and needs to be "re-trained" to regulate from the perspective of the market and economic competition to be successful.
Mexico's government deficit is holding back the reform. A recent book published by the Wilson Center argues that Mexico suffers from a deficit of government (English) – both functional and political. For the current reforms to be successful, the government must both "work" and also limit its ability to change the rules on private investors.
Political Economy
Here come the budget cuts. Hacienda announced budget cuts (Spanish) of more than 124 billion pesos (roughly US$10 billion) for 2015, including reductions for Pemex (62 billion pesos) and CFE (10 billion pesos). At the same time, Mexico's states and municipalities may need an additional 69 billion pesos (Spanish) in federal transfers to offset lost oil revenue.
Oil price winners and losers. Lower oil prices are expected to help boost Mexico's automobile exports (Spanish), reduce costs for airlines (Spanish), and increase tourism (Spanish), but may hit petrochemical producers (Spanish) with lower margins.
Market Trends
January oil production was well below budget estimates. Mexico pumped an average 2.235 million barrels per day (mbd) last month. That's 5% below December, 2014 (Spanish); 7.9% below the annual average for 2014; and 6.9% below the 2.4 mbd anticipated in the 2015 budget.
How will low oil prices affect Round One? Some argue that Mexico is well positioned (English) for a lower oil price environment, particularly owing to the country's availability of relatively low cost oil (English). Others, however, noted that the government must now move more quickly as companies may rethink their investment plans (English).
Strategy & Operations
Watching the watchers. Federal and state government responses to security concerns in Veracruz and Tamaulipas show renewed vigor according to a recent report (English). Even so, the study suggests more needs to be done to engage local communities.
Pemex and its 9,500 closest friends. Pemex announced a new contractor registration process (Spanish). The new system aims to better evaluate contractor risk during pre-selection, promote longer term relationships, and share information with other government entities.
CFE awards Waha-San Elizario pipeline contract. A consortium of Energy Transfer Partners, LP, Mastec, Inc., and Carso Energy S.A., de C.V won the tender to build and operate the 290 km, 1.1 Bcf per day pipeline to link west Texas gas with the planned San Isidro-Samalyuca pipeline in Chihuahua. The winning US$596,260,222 (and no cents) bid was less than half CFE's authorized US$1,365,276,754.00 budget.
And the shopping spree continues.   CFE announced twelve new projects (Spanish) for public bidding, including three pipelines, natural gas supply to Baja California Sur, a combined cycle power plant, four electricity transmission projects and three expanding electricity distribution.
Lateral Thinking
Tank up on jellyfish and exploding lakes. Science continues to push the boundaries in the search for alternative fuels. Other proposed alternative energy sources (English) include bodies (both alive and not), vibrations, and the inevitable bacteria and carbon nanotubes.
Quote of the Week
"La sabiduría radica ni en la fijeza ni en el cambio, sino en la dialéctica entre los dos."
"Wisdom lies neither in fixity nor in change, but in the dialectic between the two."
– Octavio Paz
We hope you have a productive week. Please send any news, comments, or ideas for new energy sources to MexicoWeekly@energynarrative.com.
Please share this with your friends and colleagues. They can sign up for free here.