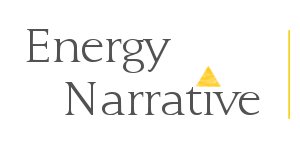 March 23, 2015 edition: Service station irregularities, budget troubles, and chickens for oil
Blind Spots
Problems at the pump. In 2014, seven out of ten gasoline service stations (Spanish) (from a national sample of 1,800) presented anomalies or resisted inspections by the Federal Consumer Protection Agency. Some of the most common irregularities included fuels theft, broken pump security seals, and dispatch system alterations.
The Road to Reform
CFE begins to unbundle. CFE is set to unbundle (Spanish) in generation, transmission and distribution units to comply with the 2013 energy reform. Sener will determine whether each division should follow further restructuring to avoid both artificial costs and excessive market power (Spanish).
Law on "oil terrorism" moves forward. The Senate has approved (Spanish) the Law for the Prevention and Prosecution of Hydrocarbons-related Crime. Now awaiting revision by the lower house, the new legislation sanctions fuels theft and smuggling, terrorist attacks against oil and gas infrastructure (Spanish), and the manipulation of pumps in gasoline stations (see Blind Spots above).
Transparency law is openly discussed. The Senate debated a new Law on Transparency and Access to Information (Spanish) that provides for the disclosure of both hydrocarbon industry licensing processes and electricity market administration. Article 83 will require that Pemex, CFE, and all energy regulatory bodies publicize their activities on a regular basis.
Political Economy
Preparing for a $50 a barrel future. The Mexican government could set an average crude oil price of between US$50 and US$54 per barrel (Spanish) for next year's spending budget. Experts agree this could help cushion fiscal imbalances caused by expected lower oil income.
Party like it's 1938. Pemex earmarked over MXN24m to support the national oil union's expenses (Spanish) associated with the 77th Anniversary of the Oil Expropriation. Although foreseen in the union's collective agreement with Pemex, this type of spending continues to be discretionary.
Economic pain from budget cuts. According to Hacienda estimates, the cut in government spending could cost 0.8% of Mexico's GDP (Spanish). The Treasury's head, Luis Videgaray, suggested that the plunge of international oil prices is not temporary (English), thus ruling out a short-term recovery in the domestic fiscal balance.
Market Trends
Two barrels replaced for every three produced. Pemex reported a 67.8% reserve-replacement ratio at end-2014—the lowest record since 2008 (Spanish)—down from 104.3% in the previous year. With 13 billion barrels of oil equivalent in proved reserves, Mexico has a reserves-to-production ratio of 10.1 years at current crude output levels.
Local extractive sector pulls back on hiring. Mining and natural resource industries have reduced their employment requirements for Q2 2015 by 11% relative to Q2 2014, mainly in response to low commodity prices (Spanish).
ProMéxico goes Asian. Mexico's trade and investment promotion agency has signed an MOU with Mizuho Bank to attract more Japanese capital for infrastructure projects, the domestic automotive industry, and the energy sector. Joint business development efforts will target technology industries for renewable and petrochemical energy sources (English), among others.
Natural gas import bill to rise sharply. The total cost of Mexico's natural gas imports will likely expand dramatically next year due to both larger demand and a projected 13.3% increase in US gas prices (Spanish). Gas imports from the US may surpass the 4.4 billion cubic feet per day (Bcf) in 2016, double an estimated 2.2 Bcf per day this year.
Strategy & Operations
Pemex and Siemens mend fences. Pemex and Siemens agreed to settle a longstanding dispute over two public works contracts signed with Conproca (Spanish), a JV created by Siemens and SK to develop a refinery project. The deal stipulates that any Conproca-related funds will be now used to finance energy projects in Mexico (English).
Mexico's drilling activity grinds to a halt. Between June 2014 and January this year, the number of oil drilling platforms operating in Mexico decreased by almost 39% (Spanish) as Pemex has put E&P projects on hold. This is far more than the 3.9% world average or even the 10% drop seen in the United States.
Pemex ratchets down its production targets… Pemex cut by 5% its average oil production target for this year, resetting it at 2.29 million barrels per day (English). This measure will be particularly damaging for the most capital intensive upstream assets (Spanish) such as Chicontepec, Poza Rica Altamira, Cinco Presidentes and Burgos.
…but keeps working toward its original goals. Pemex is seeking alternatives to maintain its original production target of 2.4 million barrels per day of oil for this year. The company is analyzing ways to deal with recent budget cuts (English) such as the financing of wells and infrastructure works as well as joint projects. It also plans to bid on all 19 blocks offered in the first two stages of Round One (Spanish) (English), although it will have to comply with CNH restrictions (Spanish) on associations between operators producing over 1.4 million barrels of oil per day.
Lateral Thinking
Why is oil so sacred for Mexicans? The 1938 oil expropriation was seen as a triumph over imperialism in the corporatist Mexico of President Lázaro Cárdenas. People would even line up to hand over anything from jewels to chickens (Spanish) to help pay the indemnity to the British and U.S. oil companies affected.
Quote of the Week
"Mejor morir de pie que vivir toda la vida arrodillado."
"Better to die standing up than to live my whole life on my knees."
We hope you have a productive week. Please send any news, comments, or livestock collateral to MexicoWeekly@energynarrative.com.
Please share this email with your friends and colleagues. They can sign up for free here.